Transport Focus - the independent consumer watchdog in UK transport - had its remit extended to the strategic road network (SRN) following the birth of Highways England. Having represented SRN users for around three years now, its evidence base is emerging as potentially world class, something chief executive Anthony Smith is rightly proud of.
It is now embedding itself at the very heart of the sector, in the criteria by which Highways England is measured by, and potentially in the bidding process by which contractors win work.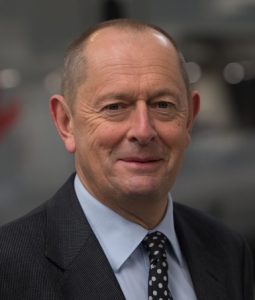 Mr Smith is clear it is 'unashamedly a consumer organisation' and while it's evidence is taken from surveys it goes some way beyond the mere anecdotal. For its recently launched strategic road user survey, it took data from about 8,000 road users soon after their last experience on the SRN England.
Mr Smith explains: 'It is absolutely crucial we try to catch people after their experience so their memories don't fade, they don't put together all sorts of general experiences.'
With this level and quality of data, Transport Focus aims 'to establish a whole new benchmark for road user voice in this country' Mr Smith says, highlighting that it can start to benchmark England's areas against each other: 'We can start to see where there are differences and start intelligent debate about why those differences exist and what could be done about changing some of them.'
It seems possible England is the first country to do this - Mr Smith has found no evidence it is being done elsewhere: 'I think in this country we are being a real leader of this. It is a fascinating view about what people think about the network.'
While the momentary public mood can be a somewhat unreliable barometer of almost anything, even of the public mood so to speak - as many a political polling result can demonstrate - data sets of this size and quality, from independent sources and built upon can provide the underlying foundation for a true understanding of what people need and want.
As a result, Transport Focus is fast becoming a central pillar in the sector.
'As the survey gets bigger and more and more information gets put into it, it will get more powerful. It will get more useful and very importantly it will become one of the metrics in the next road user strategy, which Jim [O'Sullivan] and his colleagues are measured on. So Highways England will be quite interested in it I think.'
It is also looks likely to be part of the bidding process. As Highways England moves to the Regional Delivery Partnerships - where work moves from single bids to frameworks and, as Jim O'Sullivan tells Highways, future work will be decided on past performance - the ability to demonstrate an understanding of the user needs and a reliable evidence you are meeting them could become crucial.
It is a more flexible contractual landscape and company's may well have to demonstrate more flexibility - towards Highways England's pressures, political wills, and public concerns.
Mr Smith says: 'I think [evolving how companies listen to users in the bidding process] is very much part of what Highways England should be doing. I know there is some debate that has started about that it's in the rail franchise process where our work is embedded right at the core of the contractual arrangements and I hope in future that will happen.'
It is not just drivers and passengers, including cyclists, pedestrians and equestrians, Transport Focus stands up for. It is businesses that operate on the SRN too.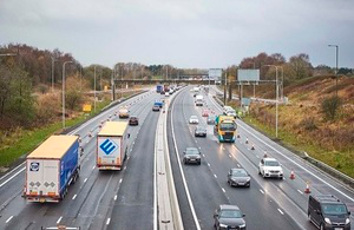 'We have spoken to 1,000 coach and logistics managers about their experience of trying to run businesses across the SRN. This piece of work is very, very important. These people are keeping the country running. Virtually everything this country needs or uses appears on a truck. So it is crucial the haulage industry can rely on the road network. Satisfaction is not bad. There is strong evidence coming back about better information needed about road works and if possible improving the quality of the road surface as well.'
All of Transport Focus' data is on a new hub on its website, making it open source for analysts to use to ask their own questions. Although when it comes to the supply chain the message is 'ask not what the SRN can do for you, but what you can do for the SRN'.
Mr Smith says: 'Highways England needs help. If these targets are going to be met and exceeded the supply chain needs to say this is how we are going to help you. This is how we are going to be more efficient. This is how we are going to do road works better, faster, keep people more informed. We are now speaking much, much more to the supply chain as well. Trying to keep the bids that come into Highways England much more focused on the needs of the user.'
The results so far are not too far from expected but they are concrete results and this is just the start.
'When you boil down all of our research, it quite clear what road users want is a safe network that is reliable. It is interesting how much increased journey times come through in the research. People set the time of the journey in their head and want their journeys to take that amount of time.
'Disruption - exactly the same as in other modes - when there is disruption like road works and accidents people want information, they want to be put back into a position where they can plan their journey and their lives.'
So far so sensible, but coming up there is potential for Transport Focus to riock the boat a bit.
'We have work on tunnels coming up. We are looking at what people want and need from the Lower Thames Crossing and Stonehenge. And something I am very proud of we have done the first piece of work about what disabled users want from the strategic road network both in terms of being a driver and a passenger.
'It's curious there is a tremendous focus on disability in public transport and very little on road use so we are very pleased that is going to be launched by the secretary of state later this month.'
The breakthrough on giving disabled people a voice is great progress and should, indeed must, spark change if change is called for.
Perhaps the toughest challenge will come if the users come back with tough responses on government flagship schemes like these two huge tunnel schemes, where the economic impact of change will really be felt.