The biggest impact of the Government's Net Zero Strategy will be from the loss of tax revenues from fossil fuels, particularly as drivers adopt electric vehicles, the Treasury has said.
The strategy, unveiled on Tuesday (19 October), also includes a further £620m for targeted electric vehicle grants and infrastructure, particularly local on-street residential charge points.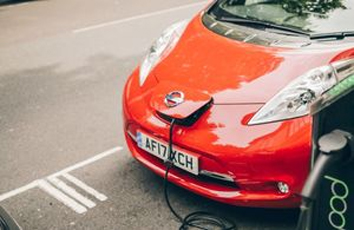 Alongside the strategy, the Treasury published a paper on 'the key issues' around the decarbonisation of the economy.
It states: 'There will be demands on public spending, but the biggest impact comes from the erosion of tax revenues from fossil fuel-related activity.'
It adds: 'Any temporary revenues from expanded carbon pricing are unlikely to be sufficient to offset the structural decline in tax revenues, but will be important in supporting the transition and can help manage any demands for public spending to support the transition.'
In a section on the fiscal implications of the transition, the paper states: 'The largest impacts of the transition on the public finances will stem from permanent changes to behaviour that feed through to the tax system. Primary among these is the loss of significant amounts of tax revenue as the economy shifts away from the use of fossil fuels.
'This principally concerns revenues from Fuel Duty and Vehicle Excise Duty (VED), amounting to £37 billion in 2019-20 – equivalent to 1.7% of GDP.
'Were the current tax system to remain unchanged across the transition period, tax receipts from most fossil fuel related activity will decline towards zero during the first 20 years of the transition, leaving receipts lower in the 2040s by up to 1.5% of GDP in each year relative to a baseline where they stayed fixed as share of GDP.'
The paper also advises that in considering how to replace lost revenues, the Government will need to consider both its ability to fund public services and other public policy objectives of Fuel Duty, such as reducing road congestion and promoting the uptake of electric vehicles.
The Net Zero Strategy itself states that the £620m to support the transition to electric vehicles is in addition to the £1.3bn already announced for the next four years. It says that further details will be published 'in due course'.
A Department for Transport spokesman told Transport Network that the cash is for the next three financial years, from 2022/23 to 2024/25.
The strategy adds: 'Later this year, we will publish an EV infrastructure strategy, setting out our vision for infrastructure rollout, and roles for the public and private sectors in achieving it.'