There may have been a heatwave in Britain this summer but Highways England has been busy using this time to prepare for when the weather turns cold.
And when winter bites, the company will be rolling out some new gritters fitted with the latest technology to help keep drivers safe and traffic flowing in severe weather.
Over the summer, Highways England has been ensuring vehicles are primed for winter, reviewing gritting routes to ensure they are still accurate, and going through any lessons learned from the previous year, which will be built into the severe weather plans.
Highways recently caught up with Highways England's winter fleet manager Jane Wilkins to ask her about the improvements planned for this winter.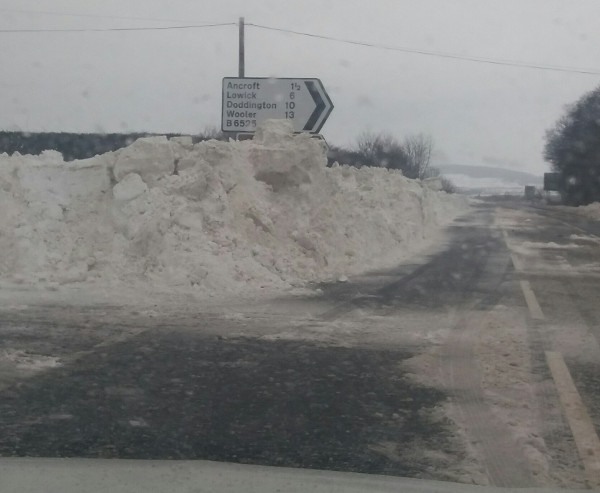 The A1 in Northumberland
Can you tell us how you have been preparing for this winter?
Our main focus this year has been on testing a fleet of new look gritters, which will be rolled out, starting with 34 in East Anglia. They use state of the art technology, improving safety for road users.
The fleet has new features, based on research carried out by Transport Research Laboratory (TRL), which found that vehicles stand out more if painted in one block colour and are solid in shape.
As well as a new design, the latest vehicles contain technology that allows them to be pre-programmed with information specific to each gritting route.
This enables salt to be spread onto the road automatically, taking into account any specific requirements for bridges, landscape and other road infrastructure - allowing drivers to give their full attention to the road at all times.
The first of the new gritters, provided by contractors Romaquip, will take to the road in October. The majority of the new vehicles measure a maximum of 2.5 metres wide, are 26 tonnes and are fitted with flashing amber lights, but despite this, last year we saw 36 of our gritters involved in collisions.
The new design also includes a rear chevron panel to improve vehicle visibility in a bid to reduce the number of incidents. Safety is our top priority and we are always looking at ways we can improve our winter resilience. Using the research carried out by TRL and our own data, we have looked carefully into the number of incidents involving gritters and their cause to see what more can be done to improve safety and the service we provide.
Our records show that the back of a gritter is the most vulnerable and if it is struck it can result in the gritter being removed from the road to be repaired, which is costly and can affect critical services in extreme weather conditions.
Highways England currently has 437 winter vehicles covering the 4,400 miles of motorways and major A roads across the country, all ready to take to the road when winter arrives.
The roll-out of this £30m new fleet will start this year with the first 34 vehicles taking to the road in October. The remainder of the 157 vehicles will be replaced over the next two years.
The new gritters will improve safety due to their enhanced visibility and improved technology, and will be more efficient to use.
What other changes are you considering?
Many of our gritter drivers have fed back that they can feel quite vulnerable while out on the network due to the reduced speeds of 30mph and 40mph at which they have to travel. It is really important to us that our drivers feel safe and that is why we want to improve the visibility of the gritters as much as possible.
In September, we also carried out some testing to see if we can increase the speed that gritters travel to 50mph where appropriate.
Testing this approach was extremely important as it assessed if the right amount of salt is delivered to the road surface at the required speed in line with our treatment matrix. This matrix sets out the quantities of de-icer to be used for various road surface temperatures.
A test site was set up where typical motorway lanes were created using the same surface material as on England's motorways and major A roads. A gritter then travelled along at a maximum speed of 50mph, laying salt behind it, as it would on our network. A special vacuum was used to suck up the salt, which weighed it to ensure the correct amount had been delivered.
Different amounts of salt were laid as would happen in a real life situation to check whether the increase in speed would have a detrimental effect on how well the treatment worked during severe weather.
We expect to have the results back from the trial and any lessons learned shortly, ready to put into practice this coming winter.