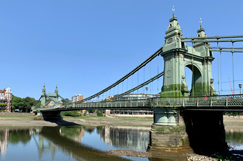 New £6m quick fix for Hammersmith Bridge
19/08/2021
Hammersmith and Fulham Council has approved a new plan to stabilise Hammersmith Bridge at a fifth of the previous cost, with works expected to be complete in less than a year.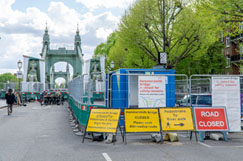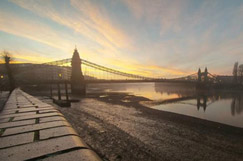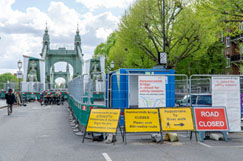 £1bn TfL bailout as Khan builds bridges
01/06/2021
The Government and London mayor Sadiq Khan have agreed a new £1.08bn funding package to take Transport for London through to December but ministers have insisted on reforms and savings that Mr Khan has said are unlikely to be deliverable.
Hammersmith Bridge closed to traffic indefinitely
11/04/2019
One of London's most beautiful landmarks the iconic Hammersmith Bridge, a 132-year-old Grade II listed structure, has had to be closed to traffic indefinitely after safety checks revealed critical faults.