Article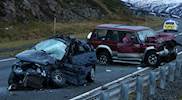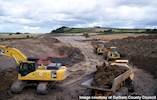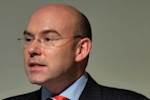 CBI wants independence for Highways Agency
08/04/2011
The CBI has backed calls for the Highways Agency to become an independent body as it blasted the Government for not having a strategic vision for the UK road network.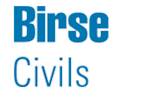 Birse wins £13m Welsh road job
08/04/2011
Birse Civils has been awarded a £13m design and build road job to improve access to the Wrexham industrial estate in Wales.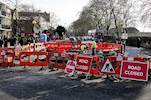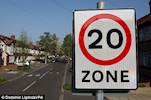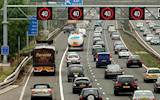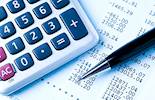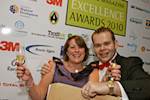 Driver stunned by pothole claim letter
20/04/2011
A motorist was left dumbfounded when his £42 claim for pothole damage was met with a 200-page rejection letter from the local highways department.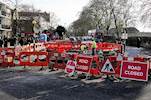 Cost fears over road works permit scheme
20/04/2011
Leaders of the National Joint Utilities Group have raised concerns over Government plans to introduce permit schemes to help reduce the disruption caused by road works.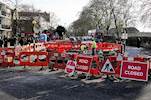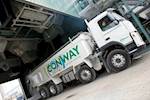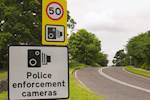 Police anger as speed camera catches 2,200 drivers
27/04/2011
A Buckinghamshire police chief has attacked drivers for ignoring a new 30mph limit - as new figures revealed more than 2,200 fines have been issued from a single speed camera since February.

Funding agreed for £73m Scottish road
05/05/2011
The Scottish Government has granted provisional approval to North Lanarkshire Council's use  of Tax Increment Funding to build a vital £73m road link to kick-start regeneration of the Ravenscraig steelwork site.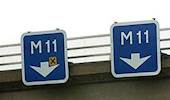 £384m highways package up for grabs
12/05/2011
A massive £384m framework of smaller civil engineering schemes including highways resurfacing, road markings, barrier repairs, street lighting and traffic management is up for grabs across Yorkshire and Humberside.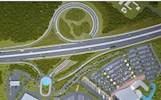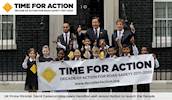 Experts launch worldwide road safety campaign
12/05/2011
The UN Decade of Action for Road Safety was officially launched this week with the backing of more than 100 private sector organisations, including vehicle manufacturers, the insurance industry and road safety professionals.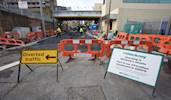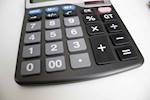 Road repair index will keep costs down
19/05/2011
The Road Surface Treatments Association has welcomed the development of a new price indexation system for the highways maintenance industry in its bid to keep costs down.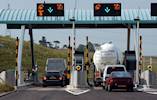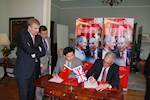 ASI signs £100m Chinese road deal
26/05/2011
ASI Solutions has struck a £100m deal with Huali - a wholly owned subsidiary of the China Highway Engineering Consulting Group Company Limited - to provide its specialist road preservative product Rhinophalt for China's ambitious transport infrastructure plans.

Free training places for highways bosses
26/05/2011
Specialist trainers at the National Highways Academy (NHA) are offering 24 highway businesses free strategic management training for owner/directors and senior managers.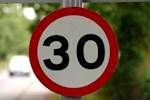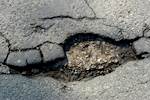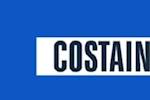 Costain saves £15m on Welsh road job
02/06/2011
Costain has helped to deliver £15million worth of cost savings for a major road project in Port Talbot through managing innovative client specific solutions and value engineering.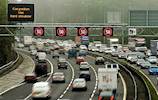 M1 closes for speed camera testing
02/06/2011
The M1 will be closed during the early hours of three Sundays this month to allow Hertfordshire Police to carry out calibration testing of the speed enforcement cameras on the Controlled Motorway section between junctions 6a and 10.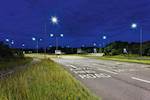 Maintenance worker killed on M25
08/06/2011
Carillion Highway Maintenance Limited has been fined £200,000 after a worker was killed during repairs on the M25 motorway.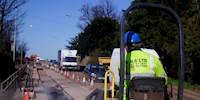 PFI lighting scheme plan for Northamptonshire
08/06/2011
Northamptonshire County Council's cabinet will consider a proposal for a revised PFI scheme which, if given government approval, would see the county's lighting stock replaced within five years.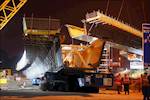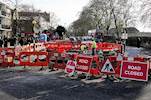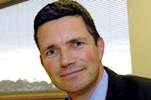 Costain wins £150m Welsh road job
15/06/2011
Costain has fought off competition from two Spanish consortia to win the £150m contract to build the A465 Heads of the Valleys road in South Wales.


MP calls for M56 resurfacing
23/06/2011
A Cheshire MP is campaigning to have the M56 resurfaced, in a bid to reduce traffic noise in his constituency.

Safety campaign to cut motorbike carnage
23/06/2011
A new THINK! campaign to help cut the number of motorcyclists killed and injured on Britain's roads has been launched by Road Safety Minister Mike Penning.

New Amey director to drive highways work
23/06/2011
Amey has appointed James Trotter as Business Development Director of its Local Government division to drive further growth in the highways and infrastructure market.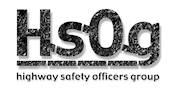 Speed camera info to be made public
30/06/2011
Full facts about the revenue raised by speed cameras and the number of accidents they prevent must now be published by all local authorities.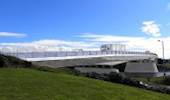 New guide lays down life expectancy for road surfaces
30/06/2011
New guidance on the service life for road surface treatments will help highway authorities undertake proper asset management by providing a recognised standard for lifecycle planning and asset valuation.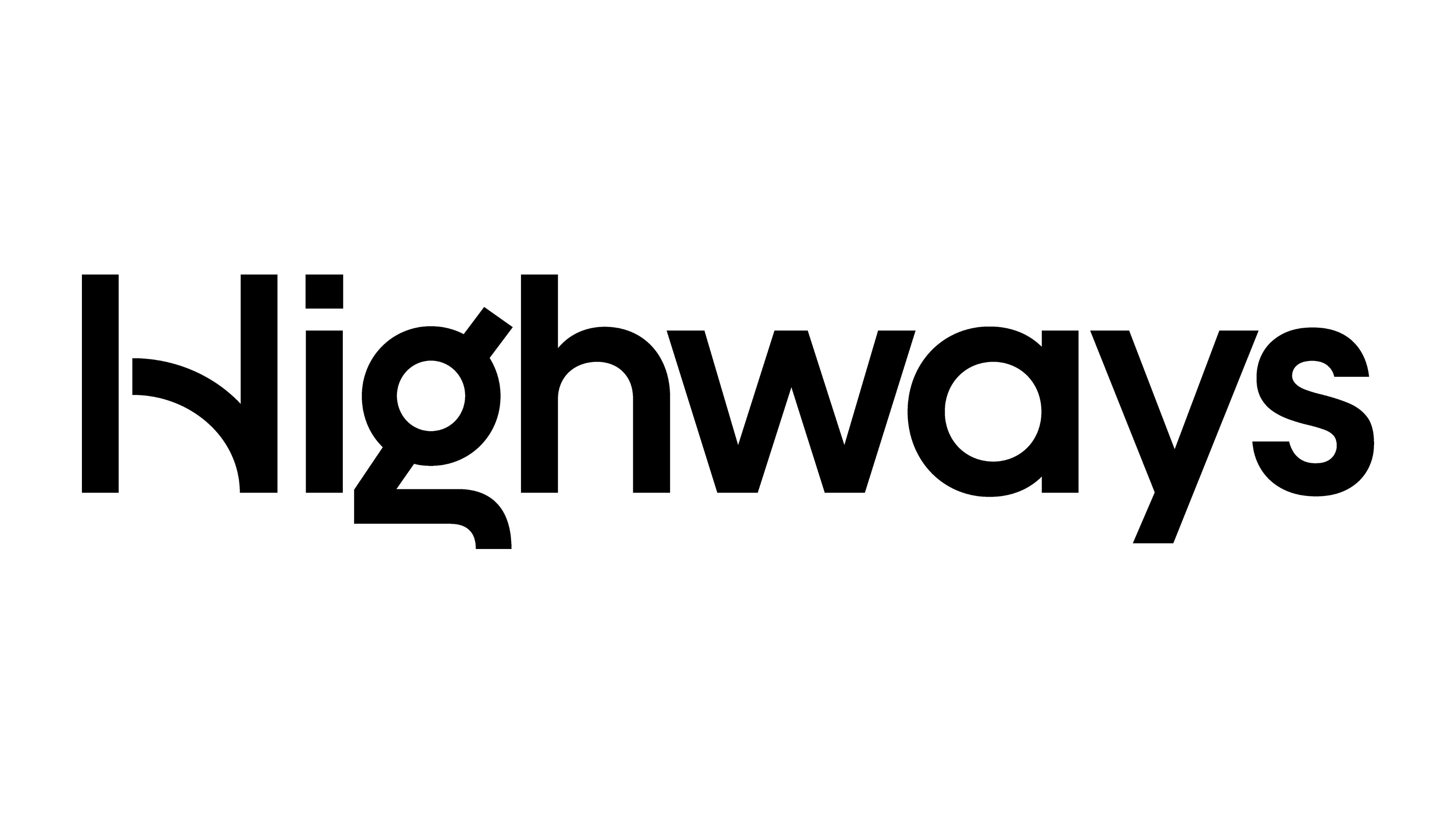 Capita Symonds extends traffic contract
07/07/2011
Capita Symonds' Innovations team has secured a £668,000 extension to its £7m Highways Agency Traffic Information System (Hatris) contract which will take the project through to the end of March 2012.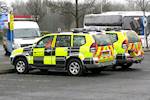 Motorist fined after driving at roadworker
07/07/2011
A driver in Greater Manchester has been handed a £60 fine and three penalty points after driving towards a roadworker clearing debris on the M66 last month.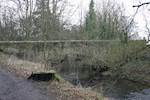 North Midland wins £500k bridges
07/07/2011
The Highways and Special Projects division of civil engineering and building specialists North Midland Construction has been awarded two contracts worth almost £½ million for Lincolnshire County Council to undertake essential work on two bridges.




Red tape hampers winter maintenance efforts
14/07/2011
Red tape seriously hampered the efforts of Lincolnshire council's highways department to deal with the last blast of winter weather, according to a damning report.

Balfour wins £10.3m road improvement
14/07/2011
Balfour Beatty Regional Civil Engineering has secured a £10.3m contract from Doncaster Council for the first Phase of the White Rose Way Improvement Scheme.

Contract let for £136m managed motorway
14/07/2011
A BAM Nuttall and Morgan Sindall joint venture has been awarded a £136m contract to upgrade the M62 under the Highways Agency's managed motorways framework.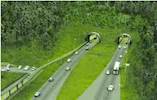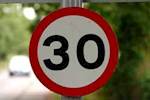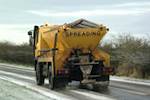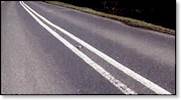 Safety markings to improve A15 blackspot
28/07/2011
Highways chiefs have agreed to improve safety markings on a notoriously dangerous stretch of Peterborough's parkway network following a local campaign.



Huge fine after roadworker death
04/08/2011
Birse and Serco have been fined a total of £300,000 after a roadworker died from a 12m fall while working over the M5 motorway, near Clevedon.



£75m maintenance job up for grabs
11/08/2011
The search has started for contractors to sign up to a highways repair and maintenance framework for nine local authorities.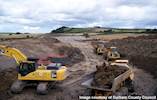 Civil engineers see signs of upturn
11/08/2011
Civil engineering contractors are beginning to see signs of an improvement in orders and workloads after three years of sharp declines.

Maintenance workers pelted with rubbish
11/08/2011
Contractors are calling for better protection from angry motorists after road workers reported increasing abuse from drivers who are pelting them with litter.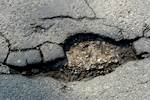 New motorway pothole regime under fire
11/08/2011
Highways Agency plans to introduce new rules that require contractors to carry out emergency repairs only if potholes are more than 4cm deep or 15cm wide have come under fire from the industry.


Probe into cost of road materials
18/08/2011
The Competition Commission is set to probe the £3.4bn aggregates, cement and ready-mix concrete markets following claims that prices are being kept too high.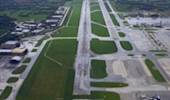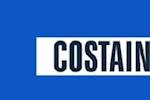 Costain helps council save roads cash
18/08/2011
Costain is helping Neath Port Talbot County Borough Council save time and money in the design and construction of the Harbour Way Port Talbot project by utilising Building Information Modelling (BIM) systems and technology.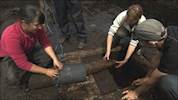 2000-year-old road unearthed
18/08/2011
Archaeolgists have unearthed a suspected Iron Age road in east Anglia which has been preserved in peat for 2,000 years.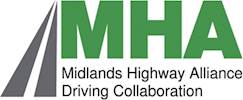 Highways alliance adds new members
18/08/2011
The Midlands Highway Alliance has received another boost to its membership with the recent addition of Wolverhampton City Council.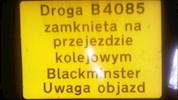 £2,500 bill to dig up roads
25/08/2011
Plans to charge utility companies up to £2,500 a day to dig up roads have been launched by the Government.

A-one+ clears-up after M1 crash
25/08/2011
Highways Agency contractor A-one+ raced to clear-up and reopen the M1 last week after a lorry shed its load of 25 tonnes of gravel.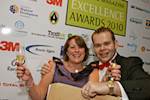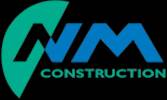 Highways bright spot for North Midland
25/08/2011
Highways maintenance and improvement work was one of the few bright spots for North Midland Construction in a disappointing set of half-year results this week.




Speed plea to protect road workers
01/09/2011
Drivers are being urged to take extra care at roadworks to prevent deaths and injuries among road workers as winter approaches.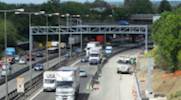 Balfour wins £75m motorway widening
01/09/2011
The Highways Agency is understood to have picked Balfour Beatty to carry out a key part of the congestion-busting managed motorways programme near Bristol.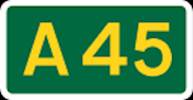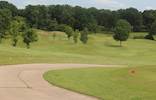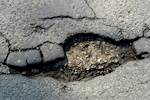 Police probe Scottish death road
08/09/2011
Scottish police are to carry out an in-depth analysis of an 18-mile stretch of a major road in the Borders after one of its most notorious accident blackspots claimed the life of a motorcyclist this week.


Spy plane speeds up M1 improvement work
08/09/2011
The Costain Carillion JV working for the Highways Agency on the M1 between Junctions 10 and 13 has trialled the use of pioneering new aerial photographic technology designed to speed-up work.

£9m safety splurge on M62
08/09/2011
The Highways Agency is spending more than £9m on safety and other improvements along the M62 around Warrington in Cheshire.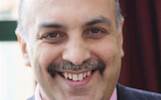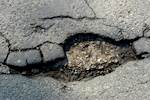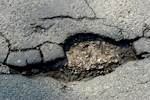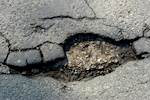 Good practice call for pothole review
15/09/2011
In order to deal with potholes, local authorities need to adhere to recognised industry best practice, be open to innovation and specify the best not the cheapest solution.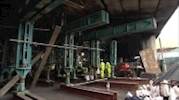 Road safety figures revealed
22/09/2011
Specialists at Road Safety Analysis have revealed how local road safety performance has differed across the country over the last five years.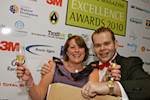 Major resurfacing for Lego road
22/09/2011
A major road that links Windsor and Old Windsor has been scheduled to be resurfaced over the weekend of 7 to 10 October.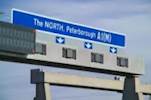 Ringway wins £250m Yorkshire deal
29/09/2011
North Yorkshire County Council has chosen Ringway Infrastructure Services to carry out highways maintenance  in a deal worth £25m per year.



New website details road crashes
29/09/2011
A new website has been launched which allows members of the public to search for and look up details of every road traffic crash reported to police since 2005.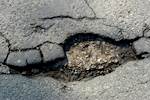 APT Skidata wins Hilton parking job
29/09/2011
APT Skidata  has won the contract to provide an integrated parking system at Hilton Worldwide's new Heathrow Terminal 5 property.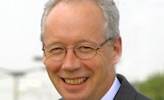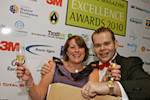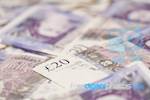 Croydon win for EnterpriseMouchel
13/10/2011
EnterpriseMouchel has won a highways maintenance contract with Croydon Council to transform the region's roads over the next four years.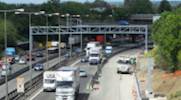 Arup and Scott Wilson win traffic management deal
20/10/2011
Arup, in partnership with URS Scott Wilson, has been appointed to a new national Government Procurement Service framework for Traffic Management Technology research and consultancy services.

Gritter drivers attacked in Scotland
20/10/2011
One of Scotland's largest councils has warned it could stop gritting some roads because of attacks on gritting lorries and their drivers.



Go-ahead for new motorway signs
20/10/2011
New motorway service area signs have been given the go-ahead which will enable motorists to make more informed choices about where to take their breaks.



Sign maker hit with safety fine
27/10/2011
A South Tyneside highways sign specialist has been prosecuted for putting workers' health at risk by exposing them to known hazardous fumes.
Balfour to start on M4/M5 contract
27/10/2011
Balfour Beatty has been confirmed as the winner of a £88.6m contract to transform the M4 and M5 near Bristol to a managed motorway.

Call grows to dual A465 in Wales
27/10/2011
Ministers hope a plan to turn the Heads of the Valleys Road in south Wales into dual carriageway will improve safety and cut travel times.


Agency under fire over road sign costs
27/10/2011
A Cambridgeshire politician has called for a spending review after the Highways Agency told him it would cost £30,000 to put up two small safety signs on a rural road.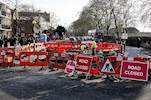 Up to 75 firms needed for highways work
10/11/2011
Lincolnshire Councty Council is searching for civil engineering contractors to join a framework covering highways resurfacing, new roads and waterways works.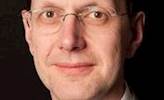 Driver fined for breaking HA road block
10/11/2011
A driver from West Yorkshire has been fined £150 and handed a three point driving licence penalty after driving through a Highways Agency rolling road block on the M62 in Greater Manchester.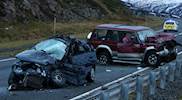 Engineers fear over road safety targets
10/11/2011
The Institution of Engineering and Technology (IET) is warning that the removal of road safety targets could lead to more road traffic accidents.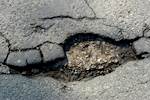 Hopes grow for road investment
17/11/2011
The Government is believed to be preparing plans for a £50bn infrastructure investment programme to be unveiled alongside the Autumn Statement on November 29.

Highways tax gap tops £20bn
17/11/2011
The Road Surface Treatments Association (RSTA) has called upon the government to close the gap between excessive motoring taxation and the lack of real investment on road maintenance.

Barriers boost for M5 and M6
17/11/2011
The Highways Agency has started work to replace the central reserve barrier on the M5 between junction 3 and 4a.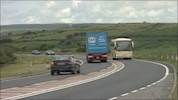 Council bids to take on HA roads
17/11/2011
Cornwall councillors are considering plans to take control of the A30 and A38 from the Highways Agency following fears no improvement work will be carried out until 2020.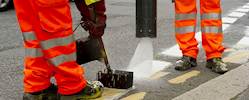 £170m boost for Welsh highways
24/11/2011
The Welsh finance minister has announced plans to help councils borrow up to £170m to fund road improvements.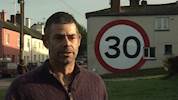 Improvement work to start on A5
24/11/2011
Resurfacing, footway reconstruction, road markings and studs renewal work on the A5, between the A43 Island and Astcote Junction, Towcester will get underway next month.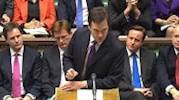 Mouchel wins managed motorways
01/12/2011
Mouchel has won a commission to support the Highways Agency in the delivery of the next tranche of managed motorway schemes.


Junction work gets go-ahead on A1
01/12/2011
A vital scheme to improve two junctions on the A1 at Elkesley, Nottinghamshire, has been given the go-ahead by Roads Minister Mike Penning following a public inquiry.

Cable thieves turn to highways
01/12/2011
Scrap metal thieves are putting drivers at risk with the theft of road signs and street lighting cables plunging highways into darkness.

Four in hunt for £175m Scottish highways deal
08/12/2011
Amey, BEAR Scotland, a joint venture between Graham and WSP and the Transerve consortium including Balfour Beatty and Mouchel are chasing a £175m contract to maintain 1,300-km of roads in north west Scotland.

Galliford Try wins £13m roads revamp
08/12/2011
Reading Borough Council has appointed Galliford Try to deliver a £13m package of road and public realm improvements around the station.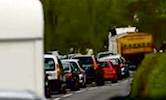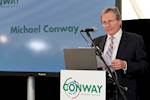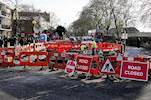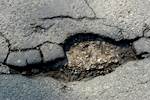 £150m funding for junction improvement
15/12/2011
A scheme to improve a motorway junction on the Warwickshire/Leicestershire border to reduce delays and accidents is to receive £150m of government funding.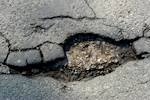 Pothole repair study launched
15/12/2011
University researchers in Nottingham have been awarded funds by the Institution of Civil Engineers to study the performance of pothole repair work.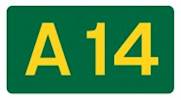 Toll plan for A14 improvements
15/12/2011
The Government has officially  launched a consultation exercise on plans to charge drivers to use an improved  A14 in Cambridgeshire.



Ringway bags £240m Shropshire contract
22/12/2011
Shropshire Council has selected Ringway Infrastructure Services to replace Enterprise as its new partner to maintain the roads and deliver street services across the county.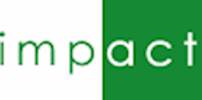 Salt thefts hit Somerset
22/12/2011
Theft of rock salt in Somerset is putting lives at risk and robbing rural areas of a vital winter service.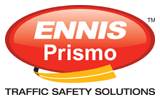 Prismo makes safety a priority
05/01/2012
Traffic products and safety specialist Ennis Prismo has achieved 500 days free from any reportable accident or injury at its main manufacturing plant in Chorley, Lancashire.





Brighter traffic lights in Cumbria
19/01/2012
A £90,000 Highways Agency project to upgrade traffic lights at eight locations along the A595 in Cumbria is currently underway.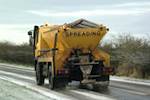 Specialist salt could save thousands
19/01/2012
A new grit which continues to tackle ice and snow even when temperatures plummet as low as -10 degrees is set to be trialled in Staffordshire.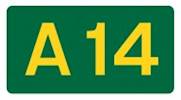 Councils to charge for road works
26/01/2012
New powers to help councils cut the disruption caused by road works have been announced by Transport Minister Norman Baker.

Speed camera stats now online
26/01/2012
The number of motorists caught by every speed camera in Kent can now be checked after figures were published online.

Traffic calming at killer junction
26/01/2012
Councils are cutting speed limits and introducing more traffic calming measures at Leadburn junction in Scotland where a number of drivers have lost their lives.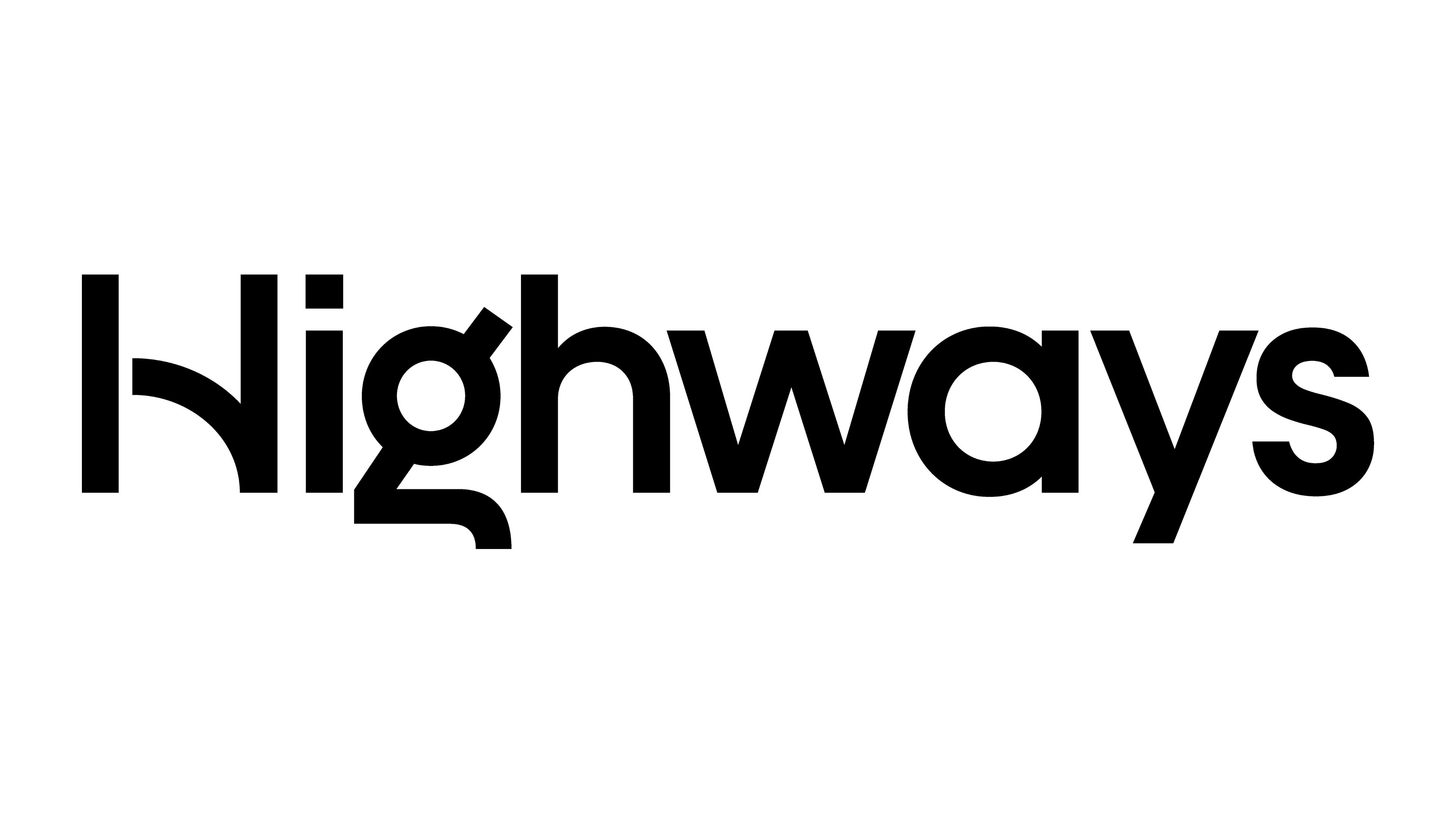 Suffolk bundles £500m contract
02/02/2012
Suffolk County Council has decided to lump all of its highways maintenance and assessment work into one single contract.



Solar road studs for M42
02/02/2012
Overnight work to improve safety for drivers on the M42 between junctions 1 and 3a is due to start next week.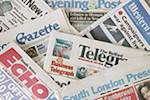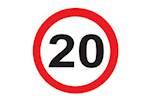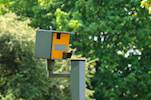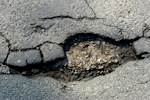 Firm wanted for £165m Notts repairs
01/03/2012
Nottinghamshire County Council is looking for a highways maintenance contractor to carry-out £165m worth of repair work across the region.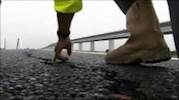 Studs and marking work on A64
01/03/2012
Two Highways Agency maintenance projects renewing studs and white lining along the A64 in North Yorkshire will get underway next week.


Yotta wins Highways Agency survey contract
08/03/2012
Highway surveying company Yotta DCL has signed a four-year contract worth £2.27m with the Highways Agency to survey and monitor approximately 140,000km of motorway and other major roads across England.

Major surfacing conference in Istanbul
08/03/2012
Preparations for the fifth Eurasphalt & Eurobitume Congress (E&E 2012) are well under way with the programme being fine tuned to meet expectations of the 800 plus delegates expected to attend.

Vinci Ringway wins £800m Hounslow deal
08/03/2012
A Vinci/Ringway joint venture has beaten rival Balfour Beatty to be named as preferred bidder by the London Borough of Hounslow for its £800m PFI highways maintenance contract.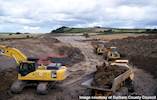 Safety upgrade to M6 studs and markings
08/03/2012
Road users will benefit from safer driving conditions as a result of forthcoming road marking and stud renewal works on the north and southbound carriageways of the M6 from junction 1 to Catthorpe junction at Junction 19 of the M1.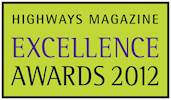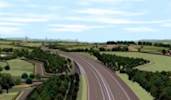 Fast-track planning for Costain M6 job
15/03/2012
Lancashire's proposed £123m Heysham to M6 link road project will be the first highway to go before the Government's fast-track planning body.

Maintenance backlog hits £10bn
15/03/2012
Nearly £10bn needs to be spent to get the country's roads back into decent condition as 1.7m potholes were filled across the UK last year.


Road works fines to quadruple
15/03/2012
Utility companies are facing higher charges of up to £10,000 a day for road works which take too long to complete.



Budget green light for new £56m road
22/03/2012
Chancellor George Osborne confirmed the provision of £56m in his Budget to support construction of the Bexhill to Hastings link road.

Huge fine after M25 surveyor death
22/03/2012
Costain has been fined £250,000 for safety failings after a surveyor was killed by a reversing lorry during work to widen the M25 near Dartford.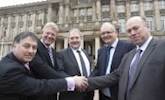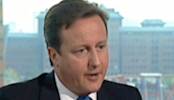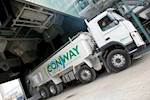 FM Conway wins £6.5m quartet
22/03/2012
FM Conway has made a strong start to 2012 by winning four new civil engineering contracts worth £6.5m, on behalf of Transport for London, Kent County Council, the London Borough of Hammersmith & Fulham and Land Securities.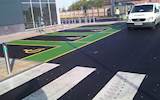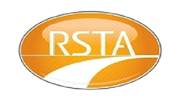 Road surface technology diploma launched
29/03/2012
The University of Derby with the support of the Road Surface Treatments Association is launching a new three-year Diploma in Road Surface Technology.

Council highways chief suspended
29/03/2012
The director of highways and technical services at Wirral Council has been suspended over concerns raised about the handling of a road maintenance contract.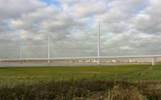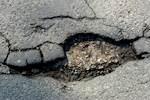 Councils save £1m bundling repairs
04/04/2012
Three neighbouring councils have joined together to sign a highways contract that it is hoped will bring joint savings of £1 million a year.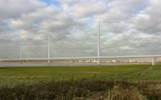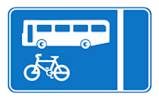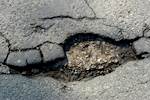 Council to grade pothole risk
04/04/2012
Pothole repairs in the West Midlands could take a lot longer under new highway maintenance plans in Walsall.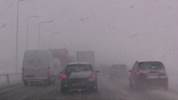 M62 shut as late winter bites
04/04/2012
Part of the M62 was closed in Greater Manchester yesterday after snow and sleet caused disruption for drivers.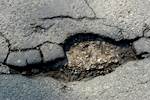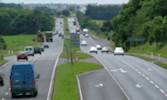 Bids invited for A75 and A77
12/04/2012
Two major roads projects in the south of Scotland are coming out for bid with plans to start construction next year.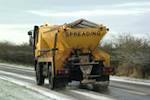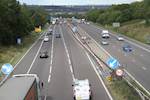 M1 resurfacing starts this month
12/04/2012
A £214,000 Highways Agency resurfacing project along the southbound M1 around Sheffield in South Yorkshire will get underway at the end of the month.

Contractors warned over sign colours
12/04/2012
Highways contractors are being warned they could be breaking traffic regulations with their use of colour portable Variable Message Signs.

Clearview renews A1 traffic monitoring deal
17/04/2012
Clearview Traffic Group subsidiary Golden River Traffic has successfully renewed a long-term contract to maintain the road traffic monitoring system on the A1 Darrington to Dishforth DBFO project with Road Management Services Ltd.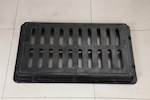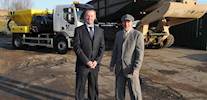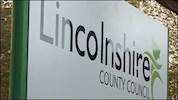 EnterpriseMouchel hits safety milestone
20/04/2012
EnterpriseMouchel has achieved three million worked hours without a reportable injury in its role as the Managing Agent Contractor for the Highways Agency in Central Southern England.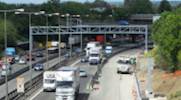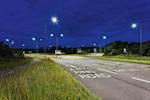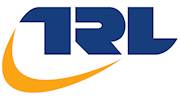 Road safety bodies join forces
24/04/2012
The Transport Research Laboratory and Road Safety Analysis are joining forces to support road safety delivery in the UK.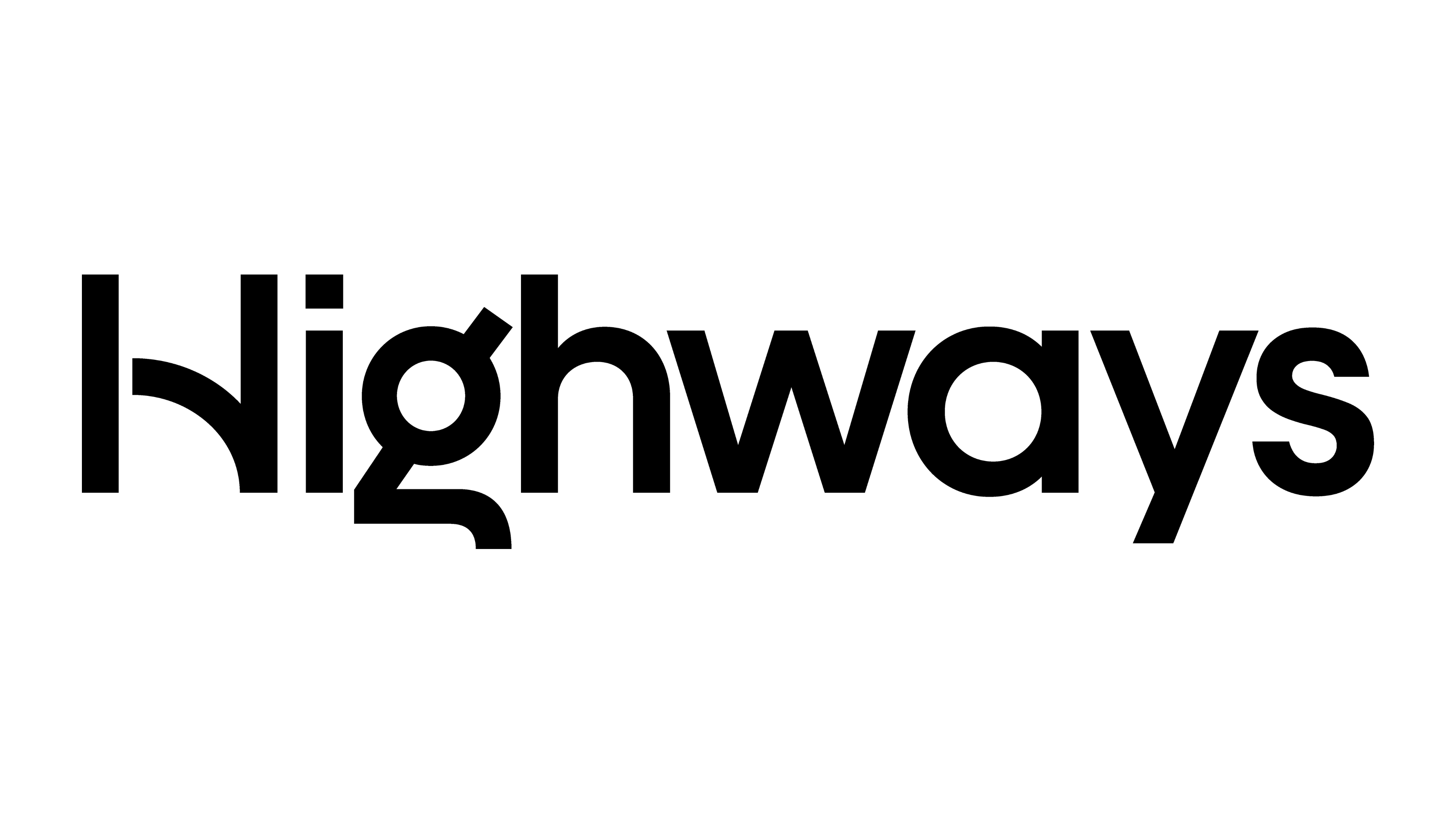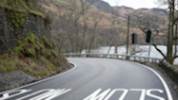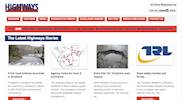 500 highways contracts up for grabs
26/04/2012
The Government has published 500 highways jobs up for grabs from local authorities in an updated pipeline of planned public work for the next four years.



Balfour lands major roads contracts
01/05/2012
Balfour Beatty Regional Civil Engineering has picked-up a pair of major highways improvement jobs as part of a £143m haul of new business during the first quarter of 2012.

More competition in asphalt and aggies market
01/05/2012
The Competition Commission has ruled that Tarmac owner Anglo American and Lafarge must sell a large chunk of their operations before a proposed joint venture in the UK can go ahead.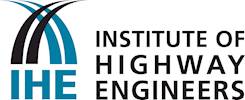 IHE on the hunt for new chief exec
02/05/2012
The Institute of Highway Engineers is looking to recruit a new Chief Executive to head the professional body for practitioners in highway and traffic engineering.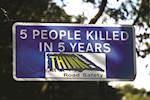 Council road safety budgets cut by 15%
03/05/2012
Local councils in England slashed their road safety budgets by 15%  last year compared to average spending cuts of just 6% for other council services.

Bridge job delayed over budget fears
03/05/2012
Construction on a contract won by Osborne to build a £5.8m footbridge in West Sussex has been delayed as the council tries to cut costs on the project.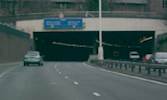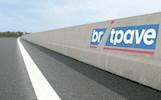 Calls grow for more road cash
04/05/2012
Calls by the Organisation for Economic Co-operation & Development (OECD) for the UK government to consider borrowing more to pay for vital infrastructure projects in order to stimulate economic growth have been welcomed by concrete group Britpave.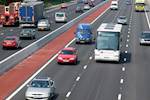 £2.74m barrier job starts on M6
08/05/2012
Preparatory work to install a new section of concrete safety barrier around Junction 27 of the M6 at Standish will start next week alongside resurfacing and drainage improvements on the hard shoulder.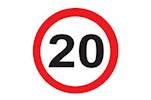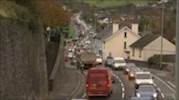 Galliford Try wins £109m bypass
10/05/2012
Galliford Try has won the contract to build the £109m Kingskerswell Bypass in south Devon, given final approval by the Department for Transport this week.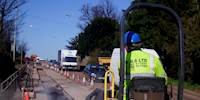 Extra £500k for maintenance in Norfolk
10/05/2012
Norfolk County Council is set to approve an extra £500,000 for highways maintenance this year following costs cuts in other departments at the authority.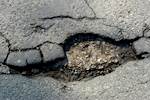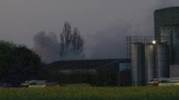 Blaze hits highways safety factory
14/05/2012
Eighty firefighters were needed to tackle a blaze last weekend at a factory which makes safety products for the highways industry.


1,800 new road signs for Olympic cycle race
16/05/2012
Road sign manufacturer Nordis Signs has begun the installation of almost two thousand temporary road signs to direct cyclists competing in Olympic road-race events around the 250km course and divert other road-users onto alternative routes.

Motorways unfit for 80mph limit
16/05/2012
England's motorway network is not safe enough to have the speed limit raised to 80mph, according to a new report from the Road Safety Foundation.


New regional director for Ringway
16/05/2012
Nick Goddard has joined Ringway as a Regional Director in the companies term services business responsible for highways work in the South of England.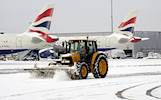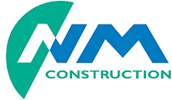 North Midland wins £5m of highways work
17/05/2012
The Highways and Special Projects division of North Midland Construction has wone of £5m of new contracts which will start within the next few weeks.


Council saves £2m in lights switch-off
21/05/2012
The highways department at Northamptonshire Council Council saved nearly £2m last year by switching off half of the street lights across the county.

Amey highways deal to save Windsor £200k
22/05/2012
New highways contracts awarded by the Royal Borough of Windsor and Maidenhead to Amey should save the authority more than £200,000 over the next two years.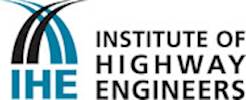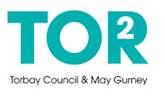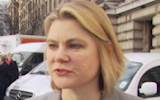 Sweeping reforms for national road network
24/05/2012
Transport Secretary Justine Greening has launched plans for a sweeping reforming of the strategic road network including plans to attract more private finance for motorway and major A road improvements.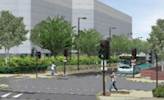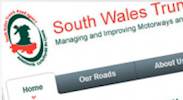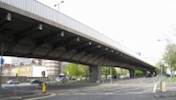 £300m flyover repair deals up for grabs
30/05/2012
Transport for London has started the hunt for framework contractors for a deal worth up to the £300m to strengthen bridges and flyovers across the capital.

Breedon in rubber road trial success
31/05/2012
The first major UK trial of a new asphalt made partly from recycled waste tyres has been successfully completed on behalf of Transport Scotland by Breedon Aggregates.

£14m boost for Croydon road repairs
01/06/2012
Roads across Croydon are in for a £14m facelift between 2013 and 2015 as part of the council's five-year programme to transform highways maintenance.




APT wins Brighton car park contracts
07/06/2012
APT Skidata has been awarded a contract to upgrade the parking systems at two public car parks owned by Brighton & Hove City Council.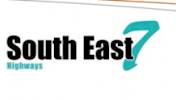 New gantries for M62 managed motorway
20/06/2012
A new phase of construction to turn the M62 in West Yorkshire into the region's first managed motorway starts this weekend when gantry installation work moves to Junctions 26 and 27.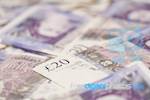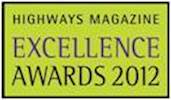 Welsh road repair winners unveiled
22/06/2012
The Welsh Government has selected its four favoured contractors to carry out major highways repair in the newly formed Mid and North Wales region.

Major variable message signs deal for Olympic roads
28/06/2012
Colour Mobile VMS and P&D Specialist Services have joined forces to win a Transport for London contract to supply variable message signage for the city's Olympic Route Network for The London 2012 Games.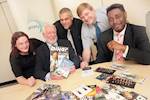 Road accidents cut by 30% after outsourcing to Amey
25/06/2012
Central Bedfordshire Council has seen a 30% fall in people killed or seriously injured in accidents, since outsourcing its road safety education, training and publicity to Amey at the end of 2010.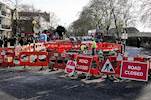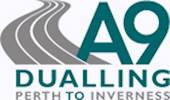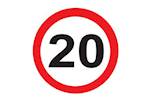 Brighton considers 20mph limit
28/06/2012
Brighton & Hove City Council is considering plans to introduce a 20mph speed limit in most residential and shopping areas.

Major maintenance starts on A627
28/06/2012
A £326,000 maintenance programme along the A627(M) between Rochdale and Oldham in Greater Manchester will get underway next week.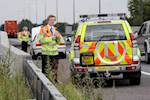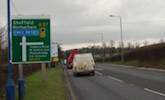 Ringway to start £14m A57 upgrade
29/06/2012
Local Transport Minister Norman Baker given the green light to the £14m dual carriageway improvement on the A57 in Rotherham.

Road repair tax cheats jailed
29/06/2012
The bosses of a road resurfacing company who cheated the tax man out of £500,000 have been put behind bars.

Welsh trunk road deal awarded
02/07/2012
Parsons Brinckerhoff has won a Consultancy Services Framework contract for the South Wales Trunk Road Agency (SWTRA) to provide a range of specialist highway services across the heavily trafficked eastern region.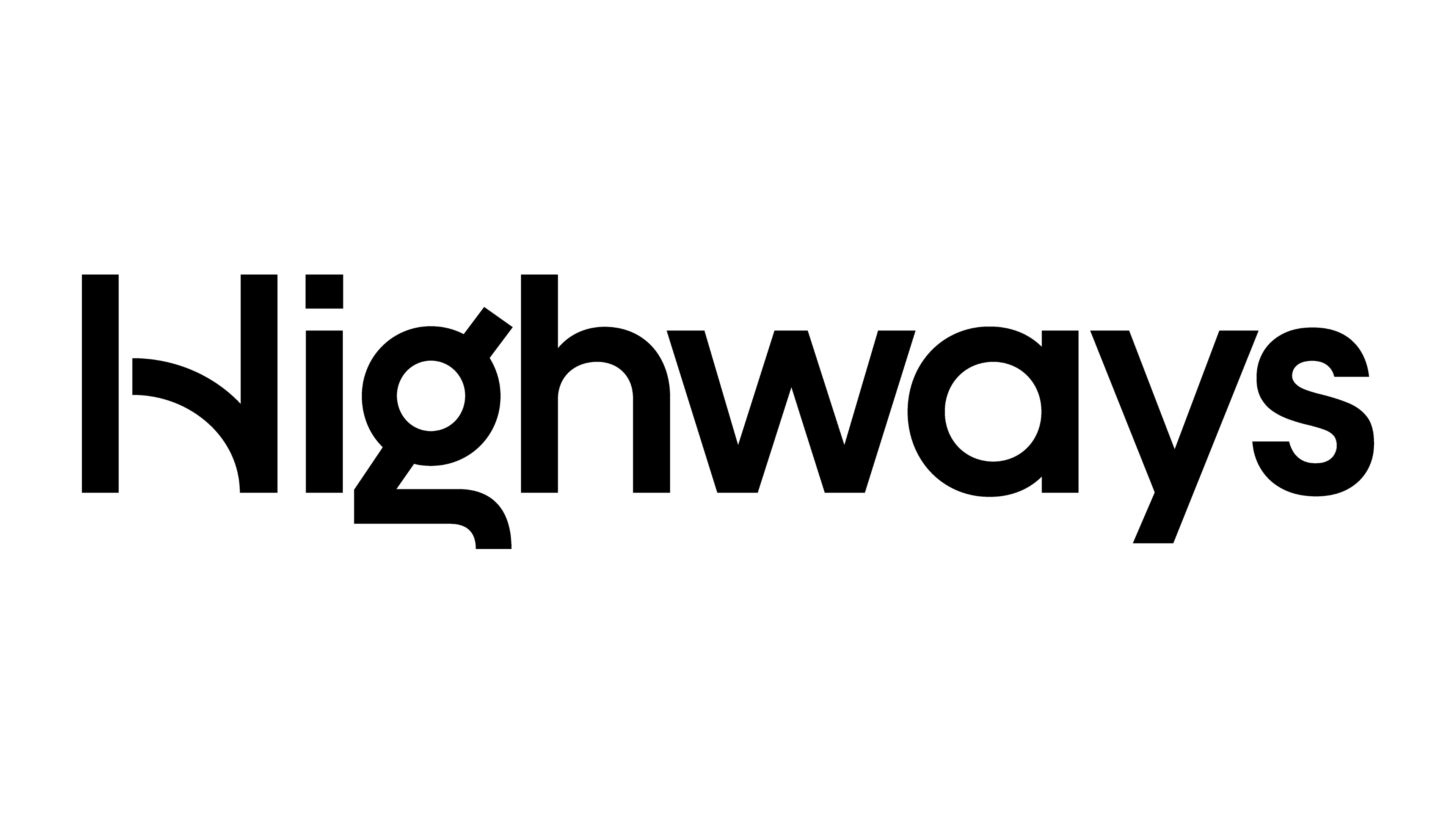 Resurfacing starts on A1(M) junctions
04/07/2012
Resurfacing and lining works will start on the hard shoulder of the northbound A1(M) between Junction 59 (Coatham Mundeville Interchange) and Junction 60 (Bradbury) next week.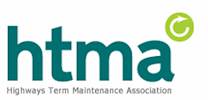 New chairman for HTMA
05/07/2012
Phil Hoare is handing over the leadership of the Highways Term Maintenance Association (HTMA) after two years as chairman.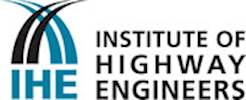 Traffic officers rescue disabled driver
06/07/2012
Highways Agency Traffic Officers in Lancashire came to the rescue of a disabled driver after his car broke down in the live lane of a busy slip road along the M55 near Preston.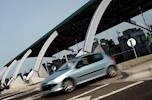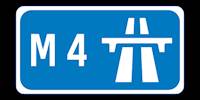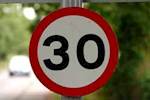 Speed limit guidance launched
13/07/2012
Updated speed limit guidance to help local authorities improve safety on their roads has been published for consultation today.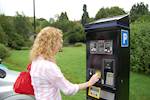 Metric wins Salford parking contract
17/07/2012
Metric Parking has won a tender to supply solar and hybrid powered pay and display parking machines for a new council car park for hospital visitors and staff.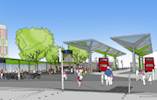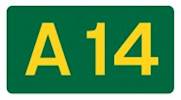 A14 to become toll road
18/07/2012
Plans are being speeded-up for a major investment along the A14 corridor in Cambridgeshire including a new stretch of toll road.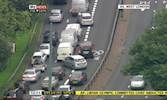 Police enforce Olympic Games Lanes
18/07/2012
The Metropolitan Police has started dedicated traffic patrols on the M4 Olympics Games Lane in west London to enforce restrictions.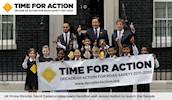 Action demanded as road deaths rise
19/07/2012
Cuts to local authority road safety budgets have been condemned after shock figures revealed that road deaths last year rose for the first time since 2003.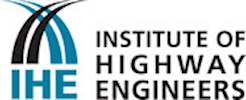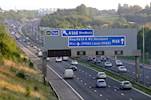 Perfect score for Essex highways
24/07/2012
A long term partnership contract between the Siemens/Atkins SA2000 joint venture and Essex County Council has achieved a perfect score against performance indicators for its Intelligent Transport Systems.


Consultants land £49m Hertfordshire deal
21/07/2012
Hertfordshire County Council has awarded a seven-year client support contract for road network management services to a joint venture team of Opus International Consultants and Arup.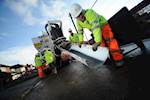 Tarmac boosts roadworks recycling
25/07/2012
Tarmac has worked with contractor Morgan Sindall to develop a pioneering new system that recycles utility trench arisings, eliminating waste sent to landfill and cutting reinstatement costs by up to 30%.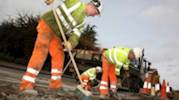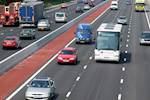 New concrete barriers on M61
30/07/2012
Work starts next month on an £814,000 Highways Agency project to replace steel barriers with concrete along a strech of the M61 near Bolton in Greater Manchester.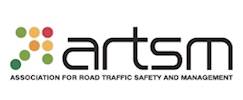 ARTSM boosts membership
30/07/2012
Five new member have joined the Association for Road Traffic Safety and Management.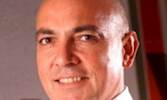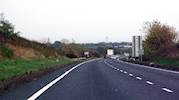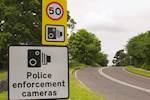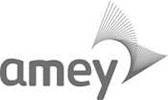 Mobile sign specialists join forces
08/08/2012
Two leading mobile and solar powered sign specialists have partnered with Colour Mobile VMS to form MVIS (Mobile Visual Information Systems).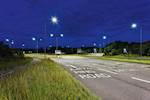 M55 to be patched-up
09/08/2012
Sections of the M55 in Preston, Blackpool and Kirkham in Lancashire be repaired under a nine day programme of overnight closures starting next week.

Maintenance demand as construction output slumps
10/08/2012
Industry leaders are calling for more cash to be pumped into highways maintenance as the total volume of construction output fell 9.5% during the second quarter of 2012 compared to the same period last year.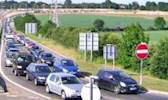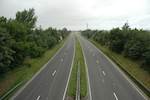 Drainage work to last five months on A49
15/08/2012
A five month programme to repair the drainage system along the north and southbound carriageways of the A49 in Leominster will start at the end of this month.

Flood threat to winter roads cash
15/08/2012
Recent torrential rain and flooding have left local councils with a £200 million repair bill for roads, bridges and pavements which could eat into their winter maintenance cash.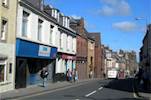 Maybole bypass moves a step closer
21/08/2012
Plans to build the Maybole bypass on the A77 in Scotland took a step forward today with tenders being invited for main ground investigation works.



Ringway gears-up for Hertfordshire contract
22/08/2012
Ringway is currently mobilising resources in preparation for the new Highway Service Term contract with Hertfordshire County Council which goes live on October 1.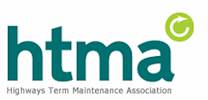 Line-up unveiled for HTMA conference
23/08/2012
An impressive line-up of expert industry speakers will feature at the Highways Term Maintenance Association's (HTMA) 5th conference on Thursday 4th October, 2012.

Work to start on M66/M62 upgrade
23/08/2012
Work starts next week on a £460,000 Highways Agency project to improve access from the M66 onto the M62 in Greater Manchester.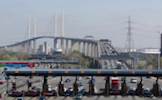 £75m upgrade for Dartford Crossing
28/08/2012
The Highways Agency is looking for firms to deliver a £75m programme of improvements to the Dartford River Crossing in Kent.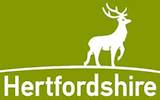 AECOM lands Herts council deal
29/08/2012
Consultant AECOM has been appointed to provide professional transport planning services to Hertfordshire County Council under a four-year deal.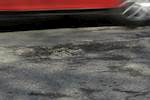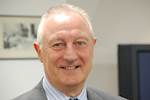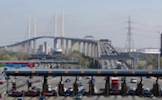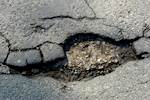 Pothole repairs speeded-up on A52
04/09/2012
The Highways Agency has brought forward repair work on a damaged stretch of the A52, from junction 25 of the M1 to Borrowash.

Balfour signs road materials testing deals
05/09/2012
Balfour Beatty Utility Solutions has signed-up with two of the country's leading materials testing companies to make sure street works and road repairs are right first time.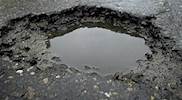 Hull dumps 40mm pothole rule
06/09/2012
Hull City Council is changing its 40mm mark for potholes to be officially classed as a hazard in need of filling.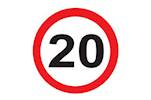 New signs guidance launched
07/09/2012
Traffic signs trade body ARTSM has produced new guidance for anyone looking to buy traffic signs to ensure they comply with current legislation and get the right product for the job.

Devon highways team to star on Twitter
07/09/2012
Devon County Council's highways department and local contractor South West Highways will reveal more about their daily work across the county in a marathon 24 hour Twitter experiment on Monday.



Games fines for 6,900 drivers
11/09/2012
Drivers in London were issued with 6,900 penalties for breaking traffic regulations in exclusive lanes during the Olympic and Paralympic Games.

Work starts on accident blackspot
13/09/2012
Improvement work has started at an accident blackspot where more than 30 people have been injured in recent years on the A57 at Todwick, near Rotherham.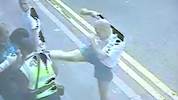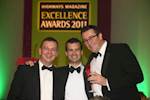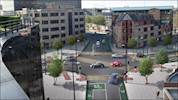 New retaining wall on A66
18/09/2012
The Highways Agency is building a new retaining wall and improving safety barriers and drainage on a stretch of the A66 between Appleby-in-Westmorland and Warcop.


£2.7m traffic lights deal up for grabs
20/09/2012
Wolverhampton City Council is looking for firms to supply,install and maintain traffic lights across the region under a four-year framework deal worth £2.7m.

Praise for Scottish maintenance work
21/09/2012
An independent report into the maintenance of Scotland's trunk roads and motorways has found that operating companies are continuing to maintain their strong performance levels.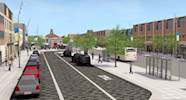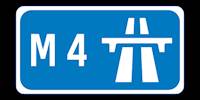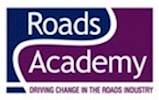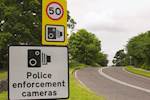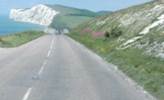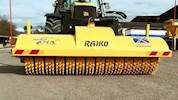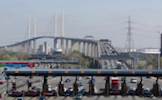 Work to start on £50m link road
02/10/2012
Doncaster county council is set to sign a contract with Carillion to build an important link road between the city's Robin Hood Airport and the M18 motorway.
New £6m highways fleet for Ringway
03/10/2012
Ringway has bought a new fleet of 110 vehicles for its highway term maintenance contract with North Yorkshire County Council.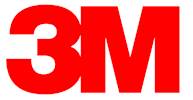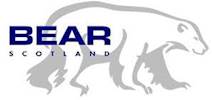 Highways leaders back Seeing is Believing
10/10/2012
The heads of highways authorities in England, Scotland and Wales have described next month's Seeing is Believing as a "must visit" event for the industry.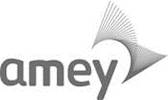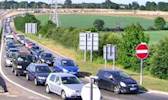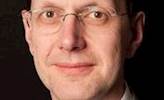 CBI demands highways revolution
08/10/2012
Bosses at the CBI are calling for a revolution in the way the country builds, repairs and manages its road network.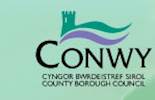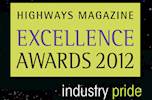 Nine-week barrier job on M54
10/10/2012
Highways Agency contractor Amey will be replacing the safety barrier on the M54 at Wellington, near Telford during a nine-week job starting on Monday.

£300m maintenance deal to be rebid
11/10/2012
Contracts to deliver road maintenance projects, street lighting, gulley cleansing and technical support are being renegotiated by Peterborough City Council.

Safety fear for highways workers
11/10/2012
Union leaders are warning that cuts to the highways management contract in Greater Manchester, Merseyside and Cheshire could put road workers at risk.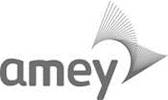 Bid row over Scottish maintenance deals
12/10/2012
Transport Scotland is having to delay signing of a new-style highways maintenance contract in south west Scotland after one of the bidders is reported to have questioned the award process.

Carillion lands £18m link road
15/10/2012
Doncaster county council has confirmed that Carillion will build an important link road between the city's Robin Hood Airport and the M18 motorway.


Court clears way for £400m Aberdeen bypass
17/10/2012
Aberdeen City Council has welcomed a ruling by the Supreme Court which rejects the third legal challenge against the £400m Aberdeen Western Peripheral Route (AWPR).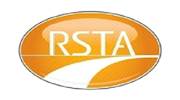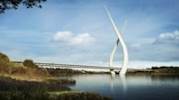 Bid race starts for £120m bridge
25/10/2012
Tenders will be invited this month for Sunderland's New Wear Crossing project after the Government gave plans a final rubber stamp.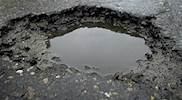 Signal upgrade on A5
25/10/2012
The Highways Agency will start refurbishing traffic signals on the A5 at Walkmill Lane, Cannock next week.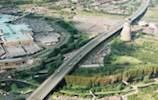 Builder wanted for £24m link road
01/11/2012
Sheffield Council has started the hunt for a contractor to build a key link road for its Bus Rapid Transit North scheme between the city and Rotherham.

Britpave to write HA design guide
02/11/2012
Infrastructure trade association Britpave is being given responsibility for the updating and revision of one of the Highways Agency's key guidance documents.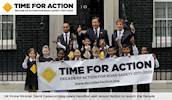 Mouchel wins HA safety contract
05/11/2012
Mouchel has won a major Construction Design & Management Co-ordinator & Road Safety Audit contract through the Highways Agency's Project Support Framework.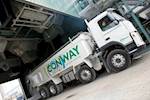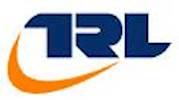 TRL reports go free online
03/12/2012
TRL has made all its transport reports free to download from the Online Store on the TRL website.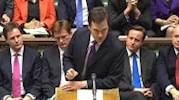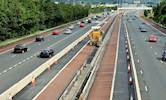 New barrier upgrade saves time and money
06/12/2012
The Highways Agency has been working with managing agent contractor for the West Midlands region, Amey, to make radical savings through new ways of working to upgrade the central reservation barrier on a 2.3 mile stretch of the M5 between junctions 5 and 6.



£780m maintenance deal up for grabs in Norfolk
12/12/2012
Norfolk County Council has started the hunt for a contractor to carry out all highways work across the region under a deal which could be worth £780m over the next 12 years.

Balfour confirmed on £200m Suffolk contract
13/12/2012
Balfour Beatty has confirmed its role as preferred bidder to maintain Suffolk's highways in a contract worth £200m over five years, with the possibility of an extension to 10 years.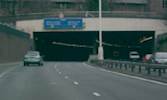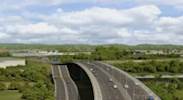 £25m of road improvements in Salford
17/12/2012
A joint venture between Hochtief and the Buckingham Group is believed to have bagged £25m worth of road improvements bundled up into the Western Gateway Infrastructure Scheme.

Council fined after street light shock
17/12/2012
A local authority has been fined after a worker suffered burns to his wrist, leg and groin and singed his facial hair while removing a lamp post in Radcliffe last summer.

£215m road repair cash allocated
18/12/2012
Councils can plan how to spend their share of a £215m fund for local road maintenance after funding allocations were published by Transport Secretary Patrick McLoughlin.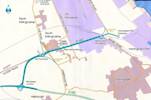 A160 to get major upgrade
19/12/2012
The Highways Agency has called for bidders to dual the three-mile stretch of the A160, linking the A180 and the port of Immingham.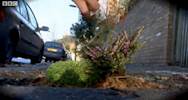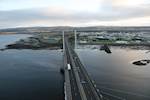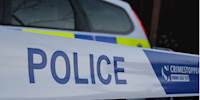 Traffic signs cull continues
03/01/2013
Thousands of traffic signs are being brought down across the country as part of a Government drive to rid streets of clutter.

Flood probe on A595
03/01/2013
An investigation into major flooding on the A595 around Bigrigg south of Whitehaven in Cumbria will start next week.



Start date for £321m M25 upgrade
07/01/2013
Balfour Beatty and Skanska have been awarded a £321m design and construction contract to upgrade sections of the M25 for the Highways Agency.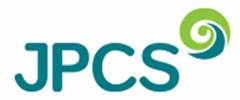 JPCS merges divisions
07/01/2013
Civil engineering and highways maintenance contractor JPCS has merged two of its divisions.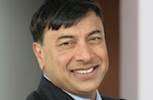 Mittal launches new materials business
08/01/2013
Indian steel tycoon Lakshmi Mittal has launched his new UK cement, concrete, aggregates and asphalting business, born from disposals from the Tarmac and Lafarge merger.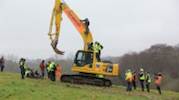 Three charged for disrupting road site
10/01/2013
Three anti-roads protesters have been charged with obstruction and assault after being arrested during demonstrations at Hochtief/Vinci's £100m Bexhill to Hastings link road site this week.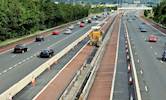 Work starts on £150m widening scheme
11/01/2013
Work has started on a £150m improvement to a seven mile stretch of the A453 between M1 Junction 24 and the A52 Nottingham Ring Road.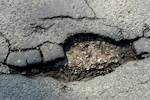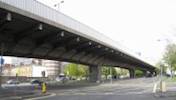 Councillor declares war on potholes
15/01/2013
Cheshire East Council's new Cabinet member in charge of the environment is leading its war on potholes which will be boosted by a £25m cash investment over the next two years.

£6m Scottish repair deal up for grabs
16/01/2013
Argyll and Bute Councili is looking for a contractor to carry out a £5.9m road repair and improvement programme in Helensburgh Town Centre.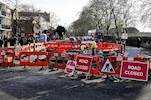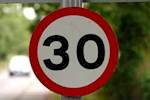 Suffolk restarts £500m maintenance tender race
21/01/2013
Suffolk County Council has restarted the tender race for its £500m highways maintenance contract despite announcing Balfour Beatty Living Places as preferred bidder last month.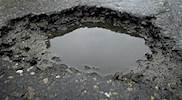 Drivers claim £20m for pothole damage
22/01/2013
Research from consumer body Which? has revealed that local councils last year paid road users more than £20 million in compensation for damage caused by potholes.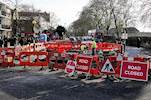 Traffic flow trial on A20
24/01/2013
An experimental scheme to improve traffic flow on the A20 Townwall Street in Dover is now underway.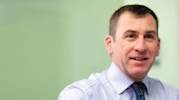 Road worker safety under the spotlight
25/01/2013
The Highways Agency and their contractor Aone+ are urging drivers to take extra care at roadworks in a bid to cut deaths and injuries of roadworkers.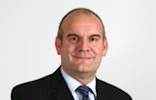 North Midland merges highways division
29/01/2013
North Midland Construction is merging its Highways and Special Projects Division and Utilities Division as part of an ongoing cost-cutting drive.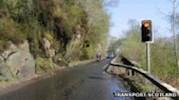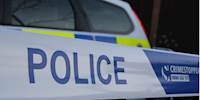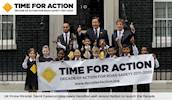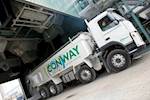 FM Conway lab offers asphalt and aggies tests
04/02/2013
FM Conway is set to provide local authorities and construction companies with a new laboratory service to test the performance and quality of asphalt, concrete and aggregates.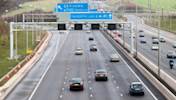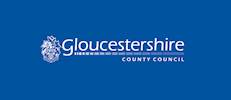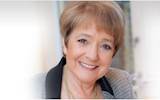 Bidders drop out of £120m bridge race
06/02/2013
Just two contractors are left in the race to build the Wear Crossing after both Ferrovial and Balfour Beatty dropped out of the bidding.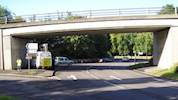 Repairs start on 40-year-old flyover
12/02/2013
The flyover at Hazelwick Avenue in Crawley will be closed for up to 16 weeks to allow essential works to take place by West Sussex County Council's contractor Balfour Beatty Living Places.

Call for councils to adopt roadworks website
12/02/2013
The Association of Directors of Environment, Economy, Planning and Transport are supporting the adoption of the roadworks.org national platform for local roadworks by all highway authorities in England.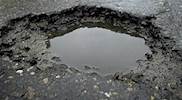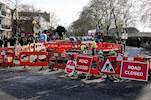 £20m transport boost for Worcester
15/02/2013
Plans for a £19.6m package of transport improvements in and around Worcester will now go-ahead after a £14.2m funding bid was fully approved by Central Government.

Councils offer £20m to kick-start A27 upgrade
18/02/2013
West Sussex County Council and Chichester District Council have told the Government they are willing to consider a contribution of £20m towards bringing about a major improvement scheme for the A27 in Chichester.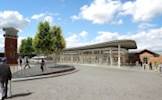 £415m motorway race down to two
20/02/2013
Transport Scotland has narrowed down the shortlist for the bundled M8 M73 M74 Motorway Improvements to two bidders.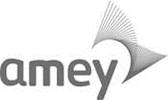 Amey owner buys Enterprise
21/02/2013
Spanish contracting giant Ferrovial has bought maintenance and utility contractor Enterprise from investment group 3i for £385m.

Go-ahead for £27m Cornish link road
22/02/2013
The Government has released vital funding to build a £27m road link in Cornwall, hoped to kick-start regeneration in the old industrial heartland of the county.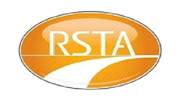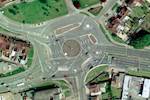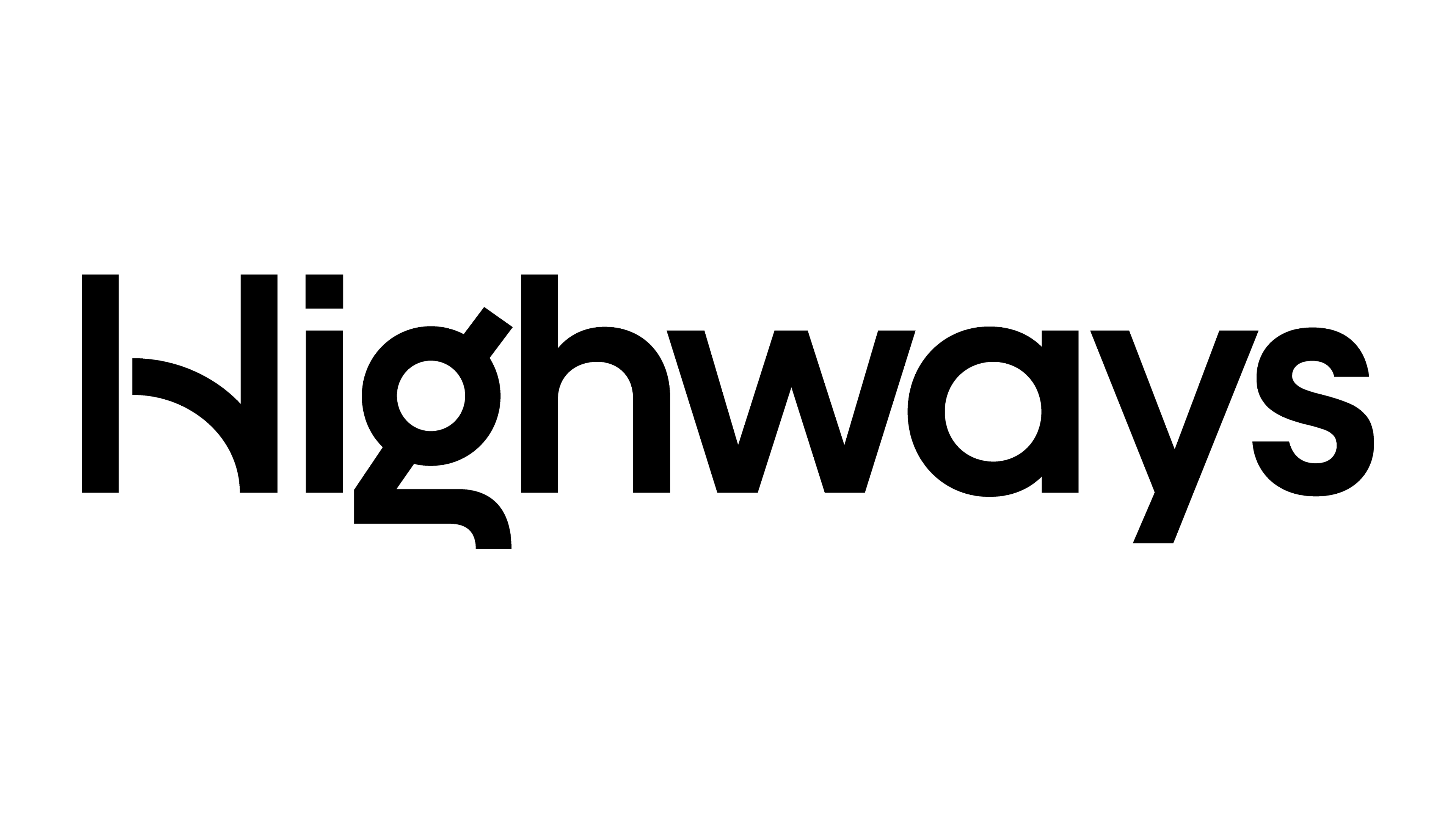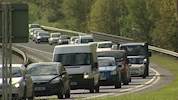 Highways efficiency seminars now online
01/03/2013
The Chartered Institution of Highways & Transportation in partnership with the Department for Transport, have launched a series of webinars on the Highways Maintenance Efficiency Programme covering procurement, contracting and standardisation.

Councils offered prizes to cut signs
18/03/2013
Town halls will be rewarded for taking action against unnecessary traffic signs with a new prize launched by Transport Secretary Patrick McLoughlin.


Disappointing budget for highways
20/03/2013
Maintenance contractors were left disappointed by George Osborne's budget which contained no specific measures to boost the industry.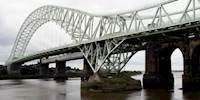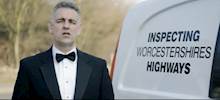 Road safety websites will highlight council stats
21/03/2013
The public will be able to compare their local council's road safety performance with other parts of the country thanks to a new website launched by Road Safety Minister Stephen Hammond.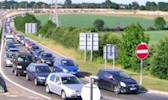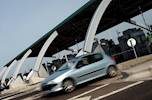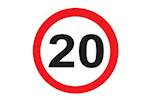 Councils dragging feet on 20mph limits
27/03/2013
Campaigners claim local councils are being slow to respond to Government guidance which states 20 mph speed limits should be considered as a 'priority for action' on England's roads.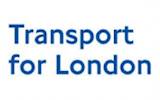 TfL highways deal up for grabs
27/03/2013
Transport for London has unveiled plans to call bids for a series of professional services frameworks worth a total of £70m a year.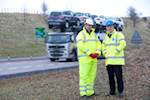 Ground tests start for £3bn A9 dualling
27/03/2013
Ground investigation is now under way to signal the start of an 80 mile upgrade one of the biggest infrastructure projects in Scotland's history.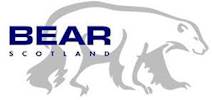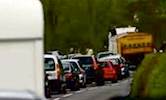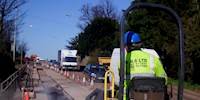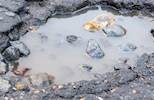 Agency plea over road worker safety
08/04/2013
The Highways Agency has renewed its plea to drivers to take extra care and obey speed limits at roadworks as the Government invests extra funds in infrastructure schemes.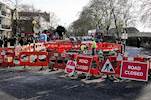 Red tape cut for road works
09/04/2013
A start date has been set for new technology which will make it easier for local councils and utility companies to manage road works.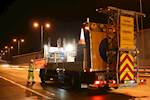 Eight win £560m traffic management deal
10/04/2013
The Highways Agency has revealed the eight firms it will use nationally to deliver temporary highways traffic management across the roads network.

Two year extension for A-one+
11/04/2013
The Highways Agency has extended by two years its managing agent contract with the Costain-led consortium A-one+ in the East Midlands.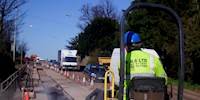 Council rejects appeal over maintenance bid list
12/04/2013
Norfolk County Council has rejected an appeal by May Gurney after it was dropped from the short list of new bidders for a £350m highways deal it has been working on for nine years.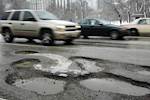 £70m win for Lafarge Tarmac
15/04/2013
Road contracting giant Lafarge Tarmac has won a major highways contract with Halton and Warrington Borough Councils worth up to £70m.


Matthew Lugg joins Mouchel
18/04/2013
A leading adviser to the Government's drive to cut highways maintenance costs is leaving the public sector to join Mouchel.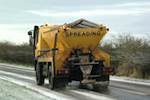 Kier wins May Gurney takeover race
24/04/2013
The Kier and May Gurney boards have reached agreement on a £221m takeover offer for the East Anglian-based services contractor.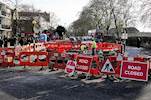 Somerford signs up for highways first aid kits
02/05/2013
Somerford Equipment, one of the UK's leading manufacturers of transportation, plant and equipment for the highways sector, will fit industry specific first aid kits to all new and refurbished vehicles.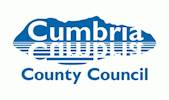 EM awarded Area 3 ASC contract
11/06/2013
Highways service provider EnterpriseMouchel (EM) has been awarded the Area 3 Asset Support Contract for maintenance of motorways and major A roads in central southern England.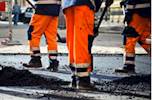 Highways team reach the top
13/06/2013
A team from Highways Magazine has raised more than £6,000 for Alzheimer's Research UK after completing the Three Peaks Challenge.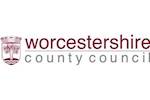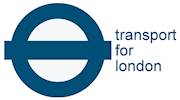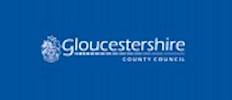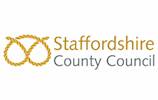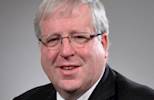 Government guarantees roads spending
16/07/2013
Transport secretary Patrick McLoughlin has announced details of a new policy paper entitled 'Action for roads: a network for the 21st century' that outlines new arrangements for the Highways Agency and commits to providing funding for roads.




Shanks joins JPCS
23/08/2013
Highways maintenance and civil engineering contractor JPCS has appointed Rosie Shanks as its new commercial and business development director.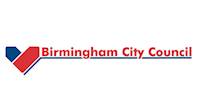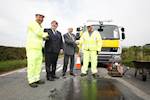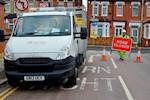 ZF teams up with UPS
10/09/2013
ZF Services UK has appointed United Plant Services (UPS) as its approved partner for repairs and maintenance for the off highway sector.

Street joins Atkins
18/09/2013
Adam Street will lead Atkins highways and transportation asset solutions business.

Apprentices join Island Roads
19/09/2013
Six Islanders are on the road to a successful career in highways engineering and maintenance after taking up apprenticeships with Island Roads.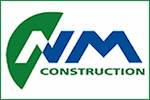 NMC secures £3.5m of new contracts in Yorkshire
24/09/2013
North Midland Construction (NMC) is working on a number of highways improvements in Yorkshire after securing new contracts that have a combined value in excess of £3.5 million.

Stop and Go boards get CCTV
07/10/2013
Highways workers for a consortium containing Vinci and Ringway are now using  stop and go boards equipped with CCTV.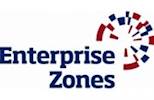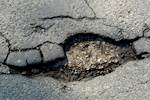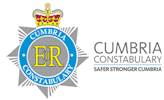 Fuel thieves hit maintenance sites
08/10/2013
Contractors are being urged to ensure that their plant and machinery is safe and secure when it is left overnight at work sites following a spate of fuel thefts.



Pothole claims soar in York
09/10/2013
COMPENSATION claims by drivers who blame roads in York for damaging their cars have risen by more than 400 per cent.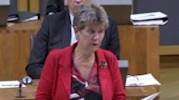 £160m boost for Welsh roads
10/10/2013
The Welsh Government will spend an extra £600m on infrastructure to stimulate growth according to plans set out in the new draft Budget this week.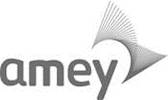 Amey wins latest £200m ASC deal
10/10/2013
The Highways Agency has awarded Amey a £200m deal to maintain and improve motorways and major A roads in parts of Bedfordshire, Hertfordshire and Cambridgeshire.

Highways awards winners: Full list
11/10/2013
The winners of this year's Highways Magazine Excellence Awards were unveiled at a gala evening in the west end of London last night.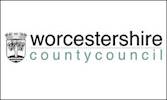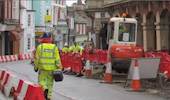 Work starts on £56m link road
15/10/2013
Construction work started this week on the £56m Finningley and Rossington Regeneration Route Scheme (FARRRS).

Carillion wins £7.5m safety scheme
15/10/2013
The Highways Agency has awarded a £7.5m design and build contract to Carillion to improve safety at the A1 Elkesley junction with Jockey Lane.

Signs purge in Northamptonshire
16/10/2013
Hundreds of road signs have been removed by Northamptonshire County Council as part of a project to de-clutter streets.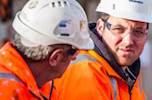 Maintenance worker hit by van thief
17/10/2013
A man has been arrested by Derbyshire police in connection with a serious collision which occurred in Willington in the early hours of Wednesday.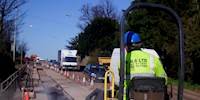 Mouchel lands £60m design deal
18/10/2013
Mouchel has been awarded Norfolk County Council's highways design and professional services contract which is worth up to £60m over 12 years.




AECOM re-appointed on Manchester framework
21/11/2013
AECOM is set to deliver a wide portfolio of highway and public transport improvements across Greater Manchester after being re-appointed to a civil and structural engineering professional services framework. 

Government outlines infrastructure plans
04/12/2013
Chief Secretary to the Treasury Danny Alexander has confirmed that there will be no tolling on the planned A14 scheme between Cambridge and Huntingdon as the Government outlined its new National Infrastructure Plan.

HMEP wants LEAN thinking over highways
09/12/2013
The Highways Maintenance Efficiency Programme (HMEP) wants local authorities to use its LEAN toolkit in an effort to improve the condition and upkeep of England's roads. 

Strong results for Mouchel
12/12/2013
Mouchel, the international infrastructure and business services group, has announced its results for the year ended 30 September 2013.


Isle of Wight gets flood response unit
17/12/2013
A fully equipped flood response unit, thought to be the first in the country, is now on standby to help keep the Isle of Wight's roads clear from flooding.

Wilson joins Mouchel
19/12/2013
Mouchel has appointed Gordon Wilson to the new post of highways business unit director for Scotland and Ireland.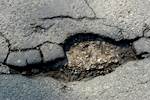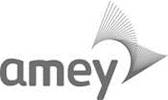 Highways Agency continues lights switch-off
10/03/2011
Lighting along three sections of motorway in the North West and West Midlands will be switched off between midnight and 5am in a move to reduce carbon emissions and light pollution.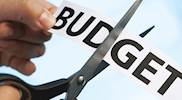 RAC warning over road safety budget cuts
10/03/2011
Britain should be braced for a possible increase in the number of road deaths because of cuts to the road safety budget and traffic growth caused by economic recovery.

Cash boost for road repairs in Bucks
10/03/2011
Buckinghamshire County Council has secured extra capital spending funds from Whitehall and is promising to pump £12m of the windfall into road repairs.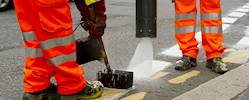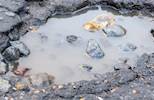 RSTA surfacing seminar in Liverpool
24/03/2011
The Road Surface Treatments Association is running a one day training seminar in Liverpool next month covering all the latest developments in the industry.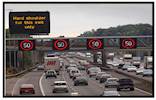 Managed motorways set to increase
24/03/2011
The managed motorways programme is set to expand as England's newest hard shoulder running scheme was officially opened by Roads Minister Mike Penning this week on the M6 in the West Midlands.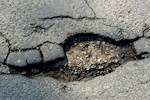 £100m pothole cash should start repair revolution
24/03/2011
Maintenance specialists are hoping that the extra £100m for pothole repairs announced in this week's budget means the message is gradually getting through to Government over highways funding.

£9.7m junction job gets funding
24/03/2011
A £9.7m scheme to improve two junctions on the A1 at Elkesley in Nottinghamshire has been given the green light following a review.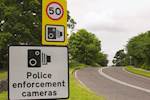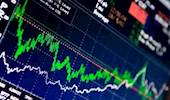 Maintenance work boosts May Gurney
31/03/2011
Stronger than expected revenues in the highways maintenance division allowed May Gurney to post a bullish trading statement this week ahead of results later this year.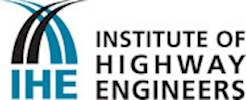 Ringway signs £250m Yorkshire road deal
09/02/2012
Ringway has signed the contract to provide term maintenance and improvement services to North Yorkshire County Council and its highways network.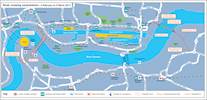 Plans unveiled for new Thames tunnel
09/02/2012
Transport for London has started a consultation process with local residents on plans for a new road tunnel under the Thames at Silvertown.

First students enrol on highways university course
09/02/2012
The University of Brighton has teamed up with seven highways authorities and their main contractors to launch a Highways Engineering MSc, billed as the first course designed specifically for local authority highways managers.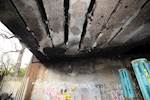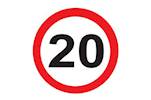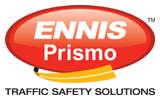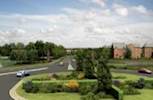 Work starts on new £13m Welsh road
16/02/2012
Bam Nuttall has just started preliminary work on a £13m link road to a massive new housing development on a former steelworks in Newport.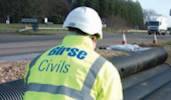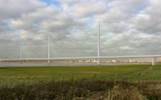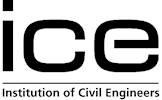 ICE in Budget call for more roads
23/02/2012
Leaders of the Institution of Civil Engineers are urging the Government to use next month's Budget to push through new road spending under the National Infrastructure Plan.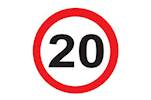 Authorities join forces to cut road safety costs
12/06/2012
Six highways authorities across Berkshire have created a new shared service arrangement and appointed Road Safety Analysis (RSA) as contractor to work with them for the next four years.






EnterpriseMouchel sets supply chain standards
14/06/2012
EnterpriseMouchel (EM) has achieved British Standards certification for collaborative working with the client and its supply chain on the Central Southern England maintenance deal for the Highways Agency.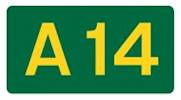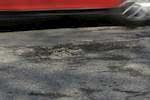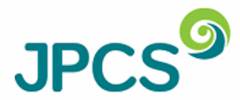 JPCS expands highways team
19/02/2014
JPCS is expanding in the area of highways with the appointment of two business development professionals.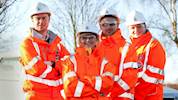 Apprentices join Carillion
19/02/2014
Three civil engineering apprentices will work on two major road projects on behalf of Carillion.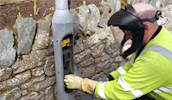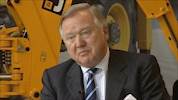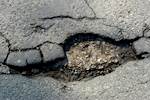 Scots demand more road repairs
09/06/2014
The vast majority of Scots want the government to prioritise the repair of the existing road network over building new roads.

Resurfacing work delayed on M5
09/06/2014
The start of a three month resurfacing project on the M5 between junctions 27 and 28 has been delayed by the Highways Agency.



Worker paralysed in gritter fall
10/06/2014
A Glasgow company has been fined after a worker was left paralysed from the neck down when he fell around three metres from the top of a gritter.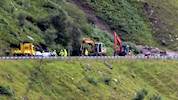 £6m boost for Argyll and Bute route
11/06/2014
Another six million pounds is to be invested on the A83 in Argyll and Bute to mitigate the effects of landslides and improve the performance of the route.

Road collapses in Lancashire
11/06/2014
Highways engineers have been forced to close a stretch of the A682 Gisburn Road near Pendle after part of the route collapsed on Tuesday morning.

Colas and URS woo highways authorities
11/06/2014
Colas and URS have launched their integrated services package to highways professionals to show local authorities how they can cut maintenance costs.

Repairs to start on A431 landslip
12/06/2014
Bath & North East Somerset Council is set to start the next phase of work to permanently repair the A431 Kelston Road following exhaustive geological tests of the landslip site.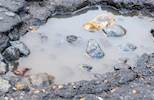 Record profits for Osborne
20/06/2014
Osborne has reported a record pre-tax profit of £5.2 million in the year to 31 March 2014 as it looks to strengthen its position in the highways market.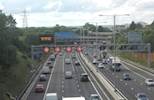 Work starts on extra lane for M6 link road
26/08/2014
Work starts this week on a £1.7m Highways Agency scheme at junction 26 of the M6 to build an extra lane to the northbound side of the link road to the A577 Orrell Road.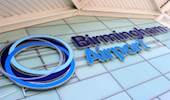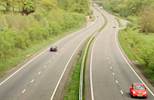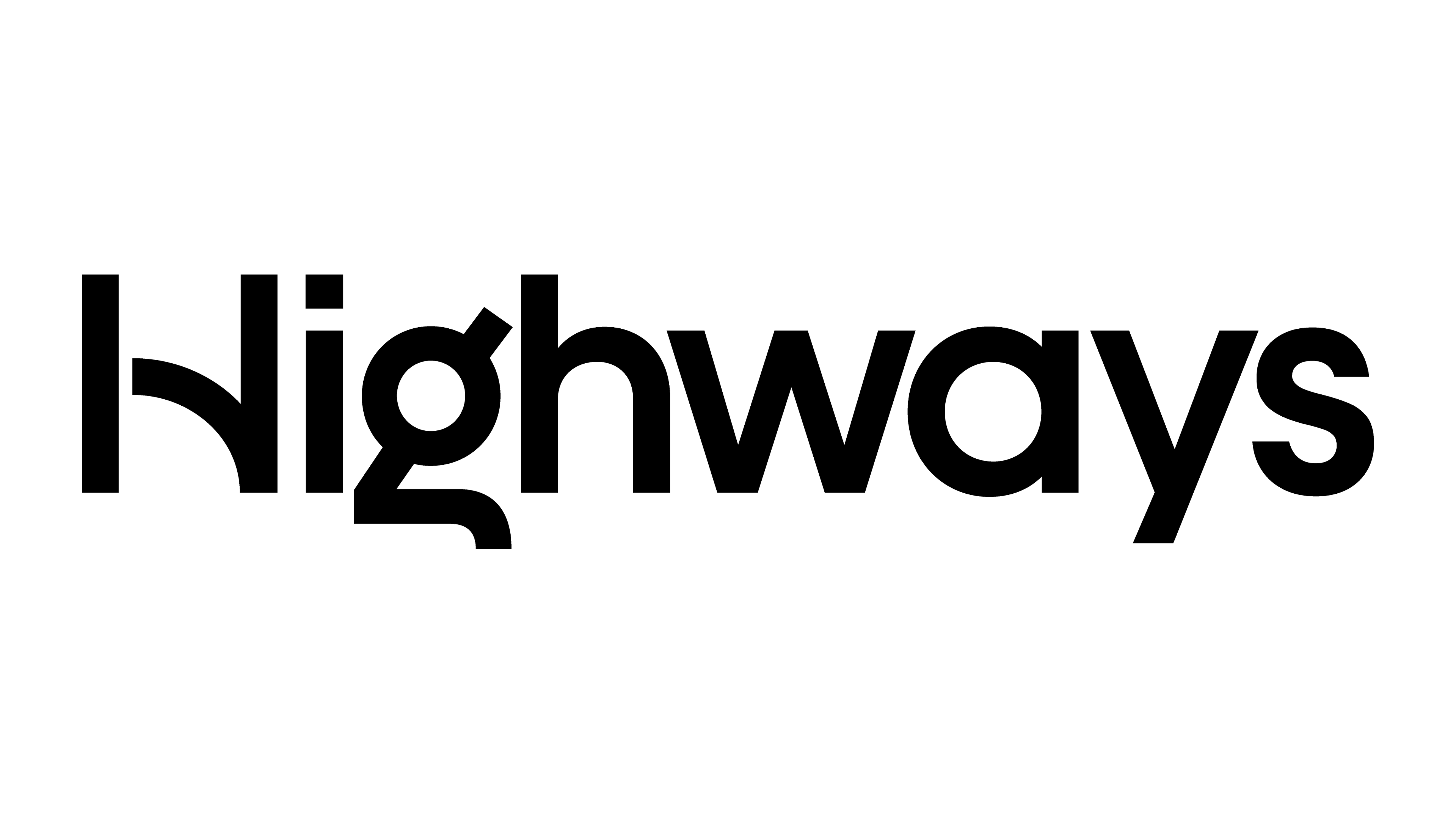 Atkins and Hyder land Highways Agency tech deal
28/08/2014
Atkins, in partnership with Hyder, have been awarded a three-year contract by the Highways Agency to deliver specialist technical support to the seven Regional Control Centres (RCCs) across England.

Go-ahead for £130m bypass
29/08/2014
Costain has got the go-ahead to build a £130m bypass on one of the north west's busiest A roads.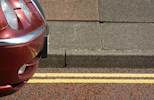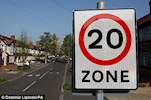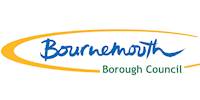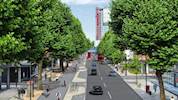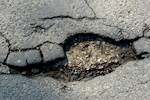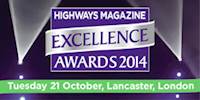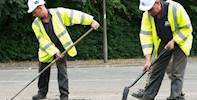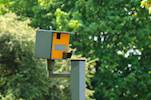 Foreign drivers dodge £2.3m in speeding fines
08/10/2014
The Institute of Advanced Motorists has revealed that overseas drivers have escaped 23,295 speeding offences since January 2013 – the equivalent of £2.3m worth of speeding tickets.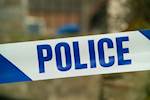 M5 police crackdown catches 291 drivers
08/10/2014
The first ever policing operation covering the entire length of the M5 has resulted in 291 people being dealt with for traffic and other offences.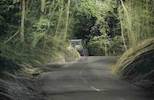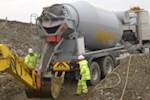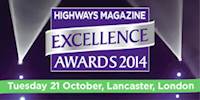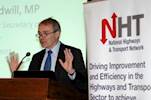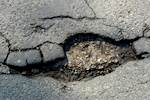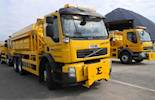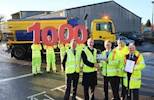 Drivers praised at Bedford roadworks
17/12/2014
Motorists have been praised for their driving on a £4.5m project to resurface the A421 Bedford southern bypass between the A6 at Elstow and the A4280 at Renhold.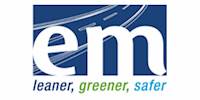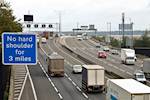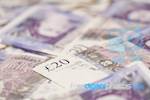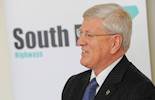 Highways degree extended to firms across UK
25/02/2015
Attracting new talent to the industry could now be made easier with a masters degree in highway engineering management extended to include all private sector firms across the country.