Article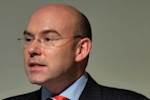 CBI wants independence for Highways Agency
08/04/2011
The CBI has backed calls for the Highways Agency to become an independent body as it blasted the Government for not having a strategic vision for the UK road network.

Driver fined for breaking HA road block
10/11/2011
A driver from West Yorkshire has been fined £150 and handed a three point driving licence penalty after driving through a Highways Agency rolling road block on the M62 in Greater Manchester.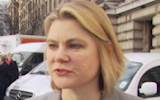 Sweeping reforms for national road network
24/05/2012
Transport Secretary Justine Greening has launched plans for a sweeping reforming of the strategic road network including plans to attract more private finance for motorway and major A road improvements.

New retaining wall on A66
18/09/2012
The Highways Agency is building a new retaining wall and improving safety barriers and drainage on a stretch of the A66 between Appleby-in-Westmorland and Warcop.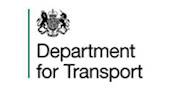 DfT release transport statistics
09/05/2013
The Department for Transport (DfT) has released statistics that show the reliability of journeys on the Highways Agency's strategic road network, in the year ending March 2013.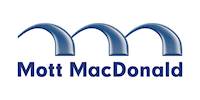 Changes to Area 8 tender process
24/05/2013
The Highways Agency is changing the tender process for its Area 8 assets support contract after discovering that company bids contained "irregularities".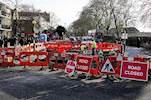 HA chief executive wants investment in infrastructure
25/06/2013
Highways Agency chief executive Graham Dalton has called on the industry to rise to the challenge if the Government announces major investment in infrastructure during the Spending Review tomorrow (26 June).

Dalton welcomes Highways Agency move
02/07/2013
Highways Agency chief executive Graham Dalton has welcomed the move to transform the organisation into a publicly owned corporation.

Costain awarded £34m Highways Agency contract
19/07/2013
Costain has been awarded an Early Contractor Involvement (ECI) contract by the Highways Agency for the A160/A180 Port of Immingham improvement scheme in North Lincolnshire.

Managed motorway testing begins
24/07/2013
The Highways Agency is carrying out five days of testing of the newly installed managed motorway systems on the M62.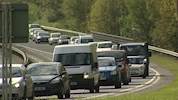 A21 dualling project out to tender
29/07/2013
Work to upgrade a 2.5 mile section of the A21 between Tonbridge and Pembury from single to dual carriageway has been put out to tender by the Highways Agency.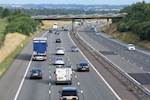 Barrier upgrade for A590
02/09/2013
The Highways Agency will carry out a £280,000 upgrade of safety barriers along the eastbound carriageway of the A590 in Cumbria towards its junction with the M6.

A66 repairs to take place
04/09/2013
A £356,000 Highways Agency project to repair and resurface a section of the A66 near Penrith in Cumbria will start next Monday (9 September).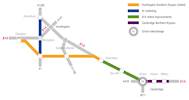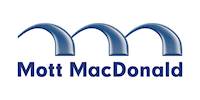 HA to launch new framework
16/09/2013
The Highways Agency is set to outline plans for a new-style collaborative delivery framework at a suppliers' day in Birmingham. 









New Highways Agency control centre
01/11/2013
A new network control centre has been launched today (1 November) to assist with the maintenance and improvement of the Highways Agency's roads in Central Southern England.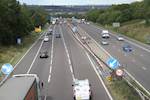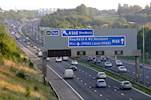 Bids invited for A63 works
03/12/2013
Contractors are being invited to bid for the A63 Castle Street improvement scheme in Hull where advance works include the exhumation of around 15,000 bodies from a burial ground.
Highways Agency issues high winds warning
04/12/2013
The Highways Agency is advising road users to drive with caution as winds of up to 70mph are expected in several regions on Thursday (5 December) – during and beyond the morning rush hour.?





M5 hard shoulder trial underway
18/12/2013
The Highways Agency will start testing its newly-installed smart motorway systems on the hard shoulder of the M5 from today (Wednesday 18 December).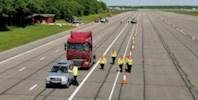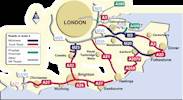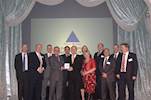 RoWSaF wins award
23/12/2013
The Road Workers' Safety Forum (RoWSaF) has won a Prince Michael International Road Safety Award.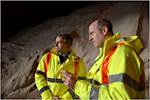 M25 works progressing well
27/12/2013
Schemes to upgrade the northern and southern sections of the M25 are progressing well with sections of 'smart motorway' set to go live from spring 2014.  

EM Highway Services wins Area 9 contract
31/12/2013
EM Highway Services has been awarded a £599 million asset support contract (ASC) that will see it operate, maintain and improve the strategic road network in the West Midlands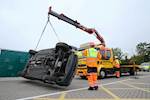 FMG show off road clearing techniques
30/01/2014
FMG have demonstrated the latest techniques for clearing major road incidents, in a demonstration in front of the Secretary of State for Transport, Patrick McLoughlin.


EM engineer wins ICE award
10/02/2014
An engineer from EM Highway Services has received a prestigious award from the Institution of Civil Engineers (ICE).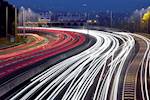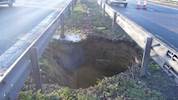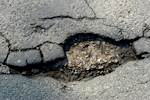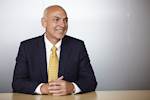 Mouchel chief welcomes roads investment
11/03/2014
The chief executive of Mouchel, the international infrastructure and business services group, feels that improvements to the road network will help drive economic growth in the UK.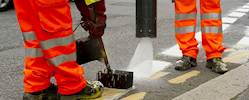 Half of road markings in England need replacing
13/03/2014
Half of all road markings on England's highways are so worn that they need replacing immediately or need to be scheduled for replacement, according to a survey of nearly 4,000km of the country's roads.


New road layout for A453
25/03/2014
Road users in Nottinghamshire will be switched to a new section of the A453 from next week as part of the Highways Agency's ongoing improvements.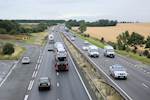 Highways Agency announces A14 proposals
07/04/2014
Plans for the £1.5bn A14 Cambridge to Huntingdon improvement scheme moved a step closer today (7 April) with the launch of a 10-week consultation announced by the Highways Agency.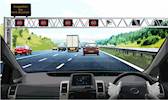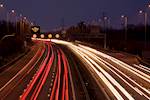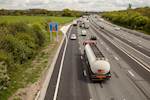 Green light for Highways Agency reform
30/04/2014
Transport Secretary Patrick McLoughlin has approved wide-ranging reforms to the Highways Agency that will see it become a government-owned company in less than a year.

Road improvements to take place in north east
30/04/2014
The Highways Agency is set to carry out a major programme of road improvements in the north east, including work on the A1 north-south corridor between Leeming and Berwick.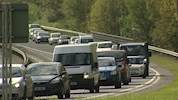 A21 dualling given go ahead
01/05/2014
A scheme to upgrade a 2.5 mile section of the A21 between Tonbridge and Pembury from single to dual carriageway has been given the go ahead.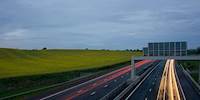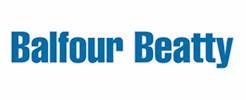 Osborne goes pink
05/06/2014
Osborne, one of the UK's leading construction companies, has undergone a rebrand.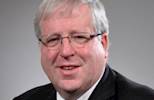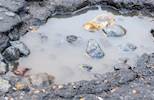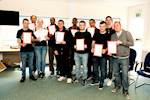 Students given highways sector insight
16/06/2014
Connect Plus Services (CPS), the company responsible for managing and upgrading the M25 network, has given 11 young people an opportunity to work in the highways sector.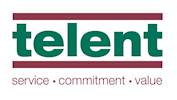 Technology company wins Highways Agency contracts
18/06/2014
Technology services company telent will maintain critical roadside technology on the strategic road network after winning three five-year contracts worth over £15 million with the Highways Agency.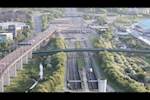 Video shows Dart Charge progress
19/06/2014
Video has been released that shows the successful completion of the first phase of Dart Charge construction work at the Dartford Crossing.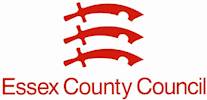 Call for action on A12
26/06/2014
Essex County Council's cabinet member for highways and transportation has called on the Highways Agency to make a number of safety improvements on the A12.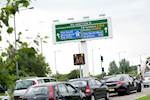 A23 improvements enter final phase
02/07/2014
A major scheme to improve journeys on the A23 between London and Brighton will move into its final phase of construction this month.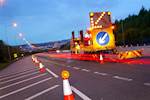 A-one+ achieves safety landmark in Area 12
09/07/2014
A-one+, a leading service provider for the Highways Agency, is celebrating a safety landmark after it worked for more than two million hours in Area 12 without a reportable injury, disease or dangerous occurrence (RIDDOR).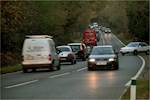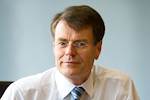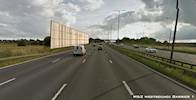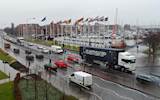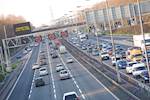 EXCLUSIVE: Show to reveal M6 in action
14/08/2014
A behind the scenes documentary will reveal how the Highways Agency and its partners work tirelessly to keep the M6 open and traffic flowing.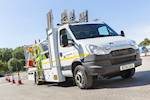 Work on Denton Island upgrade continues
10/09/2014
Work on a £5.3 million project to reduce congestion and improve safety at a busy motorway interchange in Tameside started yesterday (Tuesday 9 September).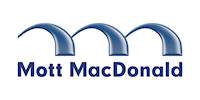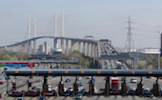 A66 works to start
30/09/2014
A scheme to resurface and repair a two-and-half mile stretch of the A66 near Workington is due to start on Saturday (4 October).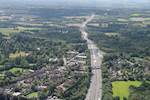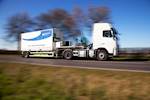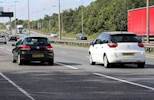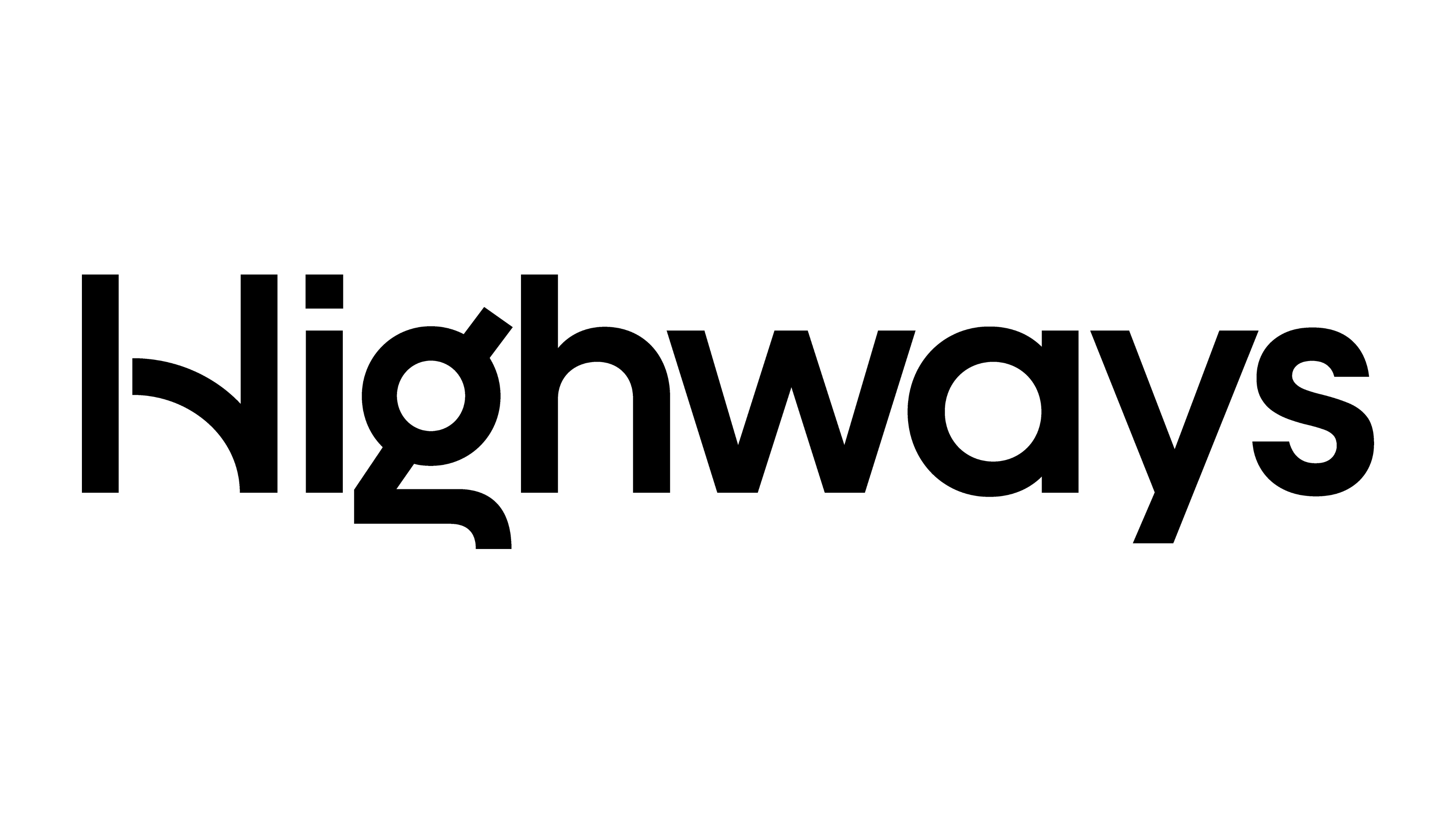 HA awards £5bn framework
07/11/2014
Twenty six companies across four lots have been appointed to deliver £5 billion of highways investment over the next five years.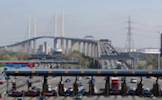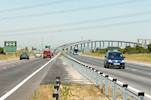 Business plan for roads revealed
09/12/2014
A five-year business plan that sets out how England's motorways and major A-roads will be modernised, maintained and operated between 2015 and 2020 has been published.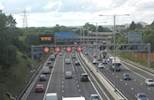 Work to start on M4 improvements
07/01/2015
A £5 million scheme that will see improvement works carried out at junction 10 on the M4 near Reading is starting this weekend.


M53 renewal works to take place
14/01/2015
A £2.8 million Highways Agency project to repair junction 2 of the M53, removing weight restrictions and reinstating lanes at the junction in Merseryside will get underway next month.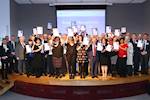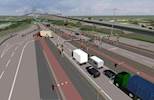 New safety system for Dartford Crossing
19/01/2015
The Highways Agency has released details of a new safety system that will help to keep the Dartford Crossing operating following the removal of payment barriers.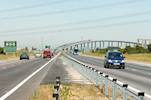 HA apologises for M25 failings
29/01/2015
The Highways Agency has apologised for a series of failings after a section of the M25 in Surrey collapsed causing huge delays for motorists in November last year.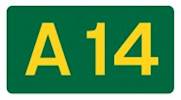 A14 improvements move step closer
04/02/2015
A planning application for the A14 Cambridge to Huntingdon improvement scheme has been accepted by the government's planning inspectorate.

HA ends tender process on £800m ASC contracts
05/02/2015
The Highways Agency has told contractors that it is ending the current tender process for asset support contracts in Areas 1, 13 and 14 after some of the elements of the bids "raised concern".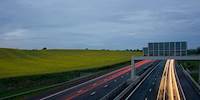 Jobs boost for EM
06/02/2015
EM Highway Services has created more than 200 design jobs as it gets ready to deliver the Highways Agency's Gearing Up for Growth Programme.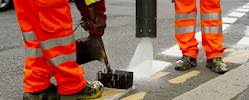 Campaign to highlight what Red X means
12/02/2015
The Highways Agency has launched a campaign that tells drivers what to do when they see a Red X sign displayed after almost a third of road users admitted they did not know.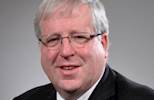 Creation of Highways England confirmed
12/02/2015
Plans to turn the Highways Agency into a government-owned company have been confirmed today (12 February 2015) after the Infrastructure Act received Royal Assent.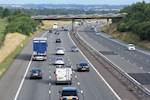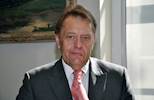 Pets killed on roads will be identified
03/03/2015
Transport Minister John Hayes has announced that pets killed on roads will have to be collected, identified and their owners notified by the Highways Agency.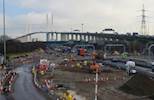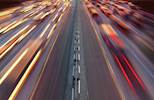 April start for Highways England
12/03/2015
Highways England, a new government-owned company that will take over the running of England's motorways and A-roads, will go live from 1 April 2015.

Spaghetti Junction repair work extended
12/03/2015
Vital repairs to Birmingham's Spaghetti Junction will take longer than expected after Highways Agency engineers discovered clusters of damage around loadbearing supports and joints.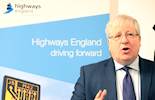 New headquarters for Highways England
19/03/2015
Transport Secretary Patrick McLoughlin has officially opened the new headquarters of Highways England – the government-owned company that will take over the running of England's motorways and A-roads from 1 April 2015.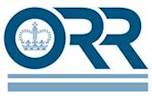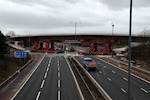 New £5.5m bridge to open on M56
26/03/2015
A new £5.5 million bridge over the M56 near Manchester Airport is due to open to drivers next Wednesday (1 April 2015).