A leading professional body is making major research grants available for those looking into current transportation challenges and opportunities, as well as launching a competition for young engineers.
The Chartered Institution of Highways and Transportation (CIHT) is inviting applications under the Research Grant Programme, which will provide a number of small to medium scale projects - in a typical range of £5000 to £20,000 - with funding, communications support and technical review.
The institution is particularly looking to fund high quality research that contributes to the development of evidence and best practice in the field of highways engineering and transportation,with a view to influencing policy and practice.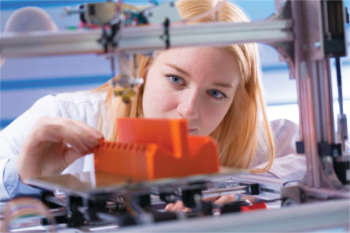 Applicants are advised to fit their project outline with CIHT's research themes, although exceptional or innovative applications that fall outside key priority areas while still meeting the broader objectives of the programme will also be considered.
The CIHT's research themes include the societal contribution of transport; accessibility, integrating planning and transport; delivering better infrastructure and services for people; and network resilience.
'The role that transport plays in the economic, social, and environmental development of the UK are not well understood and are rarely well articulated,' said CIHT policy officer Theo Naidoo.
'This programme is an opportunity to bring evidence to that discussion.'
The application process will include an initial outline stage, for which the deadline is 30 September, followed by a more detailed application stage and finally the approval stage. Successful applications are expected to be confirmed by the end of January next year.
For more information about the Research Grant Programme or the application process, click here or contact technical@ciht.org.uk
The CIHT has also launched its Young professionals T&I challenge - My transport vision.
The challenge asks young professionals: 'What is your vision of the future and what does the profession need to do to address the challenges in realising this vision?'
Guidance/areas for consideration:
Include a vision of how the mobility of people and goods might change through application of new technologies
You can either consider a specific area of technology or consider a wider scope
Technologies might include hardware, software, new systems engineering, use of data etc.
You can consider impact of technology on infrastructure (new or maintenance) and/or transport planning
What are the barriers to change in our profession and how do we reduce them?
How might we use the CIHT FUTURES approach and outputs, and handle uncertainty in planning these changes?
Make clear which stakeholders need to be persuaded/involved to capture benefits of new technologies
Articulate how the vision actually delivers services for people.
Format and Date for Entries:
The CIHT plans to publish entries (of suitable quality as moderated by the T&I Panel) in the T&I section of the CIHT website. Creators of the top three entries will be invited to the YP National Conference on 15 November to present a summary of their entries.
Formats for Entries include (please note that entries can combine different formats together):
PowerPoint presentation (up to 15 slides)
Blog (up to 2,000 words)
Video (up to 5 minutes)
Podcast (up to 10 minutes)
Essay (up to 2,000 words)
…or any other suitable format.
Send Entries to technical@ciht.org.uk
Closing Date for Entries: Friday 31 August 2018. Entries are allowed for teams of up to three people