The head of a major term maintenance contractor has called on local authorities to stick with outsourcing for local roads, despite the collapse of major players in the field and a dearth of bids for contracts.
Speaking exclusively to Highways, Steve Helliwell, managing director of Balfour Beatty Living Places (BBLP), acknowledged that the recent demise of some of its competitors had damaged the industry.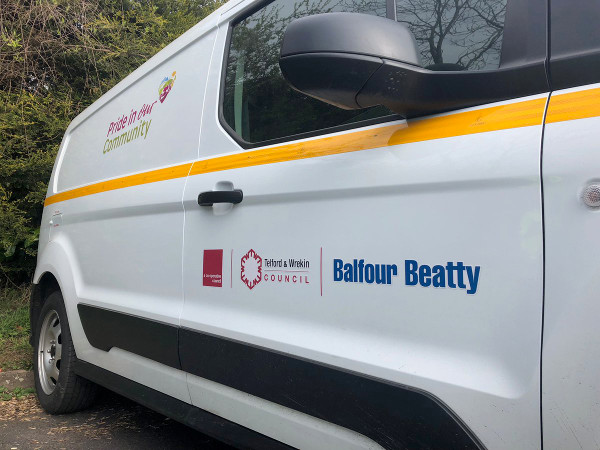 He said: 'A concern I have at the moment is that there are a number of local authorities that are running scared of the demise of some of our competitor organisations and are now exploring alternative procurements solutions, which is insourcing, and we need them to be bold and brave again and recognise that there are organisations out there, like ours, who have much, much stronger balance sheets and much more sustainable business model and still a great solution to buy.'
BBLP began a new highway maintenance and improvements contract with Telford and Wrekin Council in April. However, in the same month North Yorkshire County Council said that its preferred option for the delivery of future highway maintenance services is a council-owned 'Teckal' company.
Mr Helliwell said a loss of confidence among councils is understandable, 'because there were a number of authorities who were left with a problem as a result of [the collapse of] Carillion'. He pointed out that BBLP had stepped in, in a number of these situations.
While many in the industry have suggested that the current procurement model is not working effectively for clients or contractors, Mr Helliwell said: 'I'm not so sure that there's a huge amount wrong with the procurement processes that are in place today.
'We've got 15 or 16 local authority contracts and they're all in good shape. We've got a nice and relevant level of tension in terms of the contractual arrangements, but they are with customers who are progressive and recognise that you need a degree of flexibility to build relationships that will deliver the best value for the customer and the right outturn for the provider.'
He acknowledged however that some authorities are struggling to attract supplier interest with the type of contracts they are offering: 'It's less about what we offer; it's more about what the local authority brings to market. The last few years have seen a significant shift in the local authority market space in terms of private sector organisations not choosing to bid for all the opportunities that come to market.'
He pointed to recent procurement exercises where councils have had very few bidders. 'And that's because the demands of a local authority procurement process are great. You've got to enter into that process with only one objective in mind, which is to win it.'
The full interview with Mr Helliwell will feature in the June issue of Highways magazine.