Colas has landed a traffic signals maintenance contract with Lincolnshire County Council worth a potential £26m.
The contract starts 1 April next year and runs for an initial period of six years, with the potential to be extended for a further six.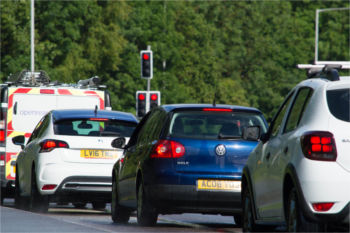 Mobilisation of the new contract is set to begin from November and the work will be delivered and managed from the Colas regional office in Grantham.
Under the deal, Colas will provide the traffic signals routine and emergency repair service 24 hours a day, seven days a week.
The contract also includes the supply and installation of all traffic signal associated works for new and replacement projects carried out around the county.
The contract win follows Colas' work and investment over the past three years to build up a strong traffic signals team.
Colas CEO Carl Fergusson said: 'I am delighted to see the hard work and high quality output demonstrated by our ITS team over the last few years result in the successful award of this contract to Colas.
'Our investment in research and development, and our innovative approach to roadside technology puts Colas at the forefront of being able to deliver the future needs for highway authorities.'
The traffic signals maintenance is lot 2 of the Lincolnshire highways services contract, with lot 1 for main highways works being awarded to Balfour Beatty Group and lot 3 for Consultancy Services awarded to WSP.