Taking place next week, Cold Comfort 2022 will feature cutting-edge presentations from experts working in a fast-moving winter service and resilience sector in a rapidly changing climate.
Cold Comfort 2022, the 29th Annual Winter Service Conference & Exhibition, takes place at the Harrogate Convention Centre on 25 and 26 May.
For the first time in three years, it will be an in-person event, giving visitors the chance to catch up with old friends and colleagues from the sector.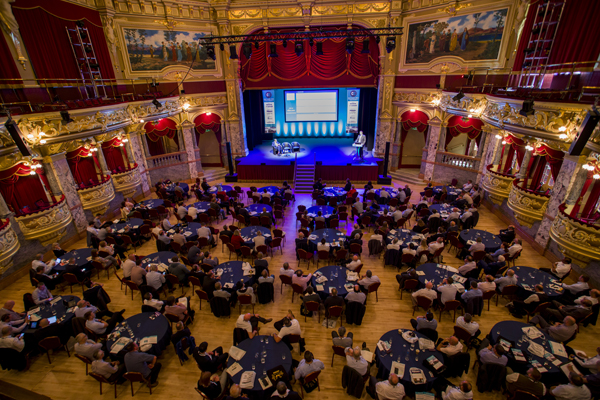 Opening the conference, headline speaker Matt Eglinton, head of local highways maintenance, innovation, and resilience at the Department for Transport, will give an update on the Government's approach to climate adaptation, mitigation and protection.
Also in a relatively new role Richard Stacey, the chair of the National Winter Service Research Group (NWSRG), will provide a vital update on the organisation's latest work and offer to the sector, including the long-awaited update to its winter guide.
Completing the opening session, David Batchelor, project manager, National Highways will provide cutting edge insights from the strategic road operator, including the latest weather and data analysis.
Later on the opening morning Helen Bailey, of Driven Company Associates will give an expert view on research into mitigating climate change and tackling extreme weather through long-term action to reduce carbon, while Kiley Cudworth from Derby City Council will present a local case study using a groundbreaking innovation: the use of in-vehicle data to inform our understanding of winter service and route treatments.
For the first time, Cold Comfort will then bring you a full afternoon workshop from the NWSRG, providing knowledge, training and analysis from the heart of the winter service sector.
The second day kicks off with the first results from Stormchain: Highway Asset Rapid Impact Assessment from resilience expert and government adviser Hugh Deeming and John Lamb, past president of LGTAG.
Further highlights include local and regional flooding resilience; winter resilience and parking; how to prepare gritter fleets for the switch to battery power; data-driven predictive winter service models; winter service in a Teckal company; and climate change adaptation.
Along the way there will be plenty of opportunity to visit a range of exhibition stands and network with colleagues.
To find out more and to book, visit coldcomfort.tn-events.co.uk.