Tony Llewellyn, collaboration director at Resolex and visiting lecturer at the University of Westminster, discusses how to make a resilient highways work team.
How do you ensure that when your team is under pressure it bends but doesn't break?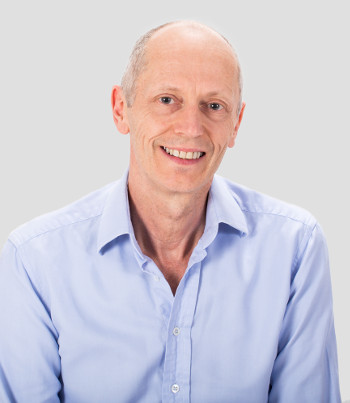 A team's ability to manage the stresses of change depends largely on their resilience, both as individuals and as a group. Resilience can be defined as the capacity to recover quickly from difficulties. It is recognised as a skill or capability that can be developed. The term is often associated with words like toughness, hardiness and strength.
The danger in such terms is they can perpetuate the idea that stress is a problem best ignored, and all that is really required is to 'power on through'. The stoic philosophy of enduring pain and hardship without showing any emotion is respected in most cultures, until someone reaches the point of exhaustion when everything then collapses.
Rather than leave the resilience of the team to chance, it is a better strategy to enable your team, not only to survive the buffeting winds of change, but to thrive on the experience.
A Model of Team Resilience
This model for building team resilience has been derived from my research into the field of individual resilience, studies on effective team performance, as well my personal experience of working in teams. The model has six stages that can be seen to work in a cycle.
Stage One – Anticipate
The starting point in building team resilience is to first of all acknowledge to yourself that there are likely to be periods in the future when the team will feel pressurized and stressed. What are the factors likely to create these pressures? Think back to a time when you last worked in a team that was under a high degree of pressure. What caused the problems? Was it the people in the team, or the pressures created by the environment in which the team was working?
Stage Two - Prepare
Virtually every piece of research done on effective teams highlights the value of time spent early in the life of a group to prepare them to work together as a genuine team. Most people are familiar with the concept of team building, although many activities commonly practised under this banner fail to work through the following five essential elements of team set up.
Articulate a vision
Align with the needs of the stakeholders
Assemble the skills needed to succeed
Set the rules of engagement
Seek clarity on roles and responsibilities
Stage Three - Scan the horizon
The next element of the team resilience model is to maintain a degree of vigilance to spot trouble on the horizon, giving you time to put in place strategies to prevent, bypass or mitigate the impact. This is partly about mindset and the habit of continually maintaining a watchful eye on what is happening in and around the team.
When a crisis hits, we are often taken by surprise. Yet when the post-mortem is carried out to understand what happened, it is surprising how often the early warning signals of trouble ahead were available and clear for all to see. The problem is that no one was looking!
Stage Four - Support and sustain
One of the keys to maintaining resilience when the pressure is on is to keep a dialogue going, by continually encourage your people to talk about what they think and feel.
As mentioned above, one of the most common causes of stress is a sense that we have no control over the demands on our resources, and yet we are still held accountable. Complex situations are inevitably going to throw up scenarios which are out of your control. A sense of control comes from being able to distinguish between those issues which you can do something about and those which, for the moment at least, are beyond the influence of the team. It is therefore often a matter of maintaining perspective, and dealing with those tasks to hand.
Stage Five - Recover
Every person has a limit to their ability to remain resilient. The brain is no different to any other part of the body and it needs time to recover from periods of intense activity. The human body repairs itself best when at rest, and so it is essential that time is taken to allow individuals to catch up on sleep and have a period of leisure time when their minds are not required to continually work on mentally and physically demanding tasks.
Stage Six - Reflect
Working through a period of pressure can often be the moment that a group of individuals start to work together as a real team. To really get the best out of a group of people, it is worth getting into the habit doing a regular debrief after every cycle period of intense activity. Even the most experienced teams can continually learn from each other. We should not however take it for granted this learning will happen by simple osmosis. Adults learn best by talking about their experiences out loud, discussing the events and stories of their peers. However, unless time is formally set aside to review and reflect on recent events, learning opportunities are often lost as everyone moves on to the next challenge.
What Next?
Resilience is a word that is likely to be increasingly popular over the next decade as we all learn to adjust to the changes in technology, politics and social behaviour. Charles Darwin pointed out that it was not so much the strongest members of a species that survived, but those most able to adapt to a new environment. In markets where everyone is struggling with disruptive change, having a team that can adapt more swiftly than others is likely to be a source of competitive advantage. So I would urge you to continue to explore the concept of team resilience. The model is simply an artificial framework. To bring it to life you need to consider how and when the ideas in this article could be applied to the needs of your team.
The model sets out a framework for what needs doing. The challenge is to now work out how to apply the structure to your team. Developing the soft skills associated with team coaching is a good start. If you want to learn more about team coaching tools and techniques have a look at the website www.teamcoachingtoolkit.com