From utilising the latest communications technology to adopting automation, the industry is responding with a whole range of new initiatives that are designed to make high-risk activities; including road surfacing process, as safe as possible. Paddy Murphy (pictured), managing director of Aggregate Industries' Contracting Division, tells you all you need to know.
Amid the coronavirus pandemic and following the Government's recent £27.4bn pledge on the second Road Investment Strategy (RIS 2), the highways sector is under ever-greater pressure to step up health and safety standards and practices.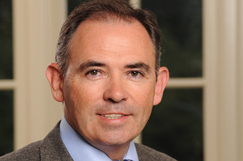 In recent years, health and safety has consistently been under the spotlight. This has been further heightened since the outbreak of the pandemic because social distancing guidelines add a whole layer of complexity to how road surfacing gangs must now operate.
Such changes are combined with broader government infrastructure health and safety targets; such as Highways England's 'Home Safe and Well' Strategy, which aims to ensure no one is harmed when travelling or working on the strategic road network (SRN).
As part of the plan, the Government has set out a number of targets that it hopes to achieve by 2025. These include reducing the number of those killed or seriously injured on the SRN, and halving the number of lost-time incidents and vehicle incursions into road works.
These ambitious targets to tighten safety practices in what has always been a high-risk sector, not only apply to Highways England, but also to all of its contractors and suppliers.
What's more, with the long-awaited RIS 2, it's now confirmed that £27.4bn will be invested in the SRN, including high-profile road route upgrades such as The Lower Thames Crossing and the Stonehenge Tunnel. So it's important that industry specialists come together now to identify new methods and solutions to reduce the emerging health and safety risks to our employees and customers for future wellbeing.
For Highways England, more funding and investment in the SRN means more accountability in all aspects of a project – especially health and safety. In fact, many third party contractors are already finding the adoption of additional health and safety measures are critical to securing any lucrative projects the RIS 2 may bring. They must demonstrate clear and robust standards and risk assessments to actively encourage safer working behaviours and practices across their businesses, as well as the industry as a whole.
The good news is that many contractors in the road surfacing industry have long been collaborating and leading the charge by embracing innovation, technology and new ways of working.
Investing in Innovation
One of the most fundamental ways to improve health and safety has been through investment in new technology to reduce the exposure of our people on the network – namely the most important pieces of kit in the road surfacing armoury – rollers and pavers.
Aggregate Industries' Contracting Division is continuously working with manufacturers to develop new plant to make traditional processes much safer, more reliable and efficient.
Based on the principle of incorporating health and safety into the design of all new equipment coming to market, we have seen everything from improved chip spreading operation with the KS12-16 Extendachip Spreader, through to smart plant such as the BW 154 pivot-steered tandem rollers to ensure operative visibility, stability and safety.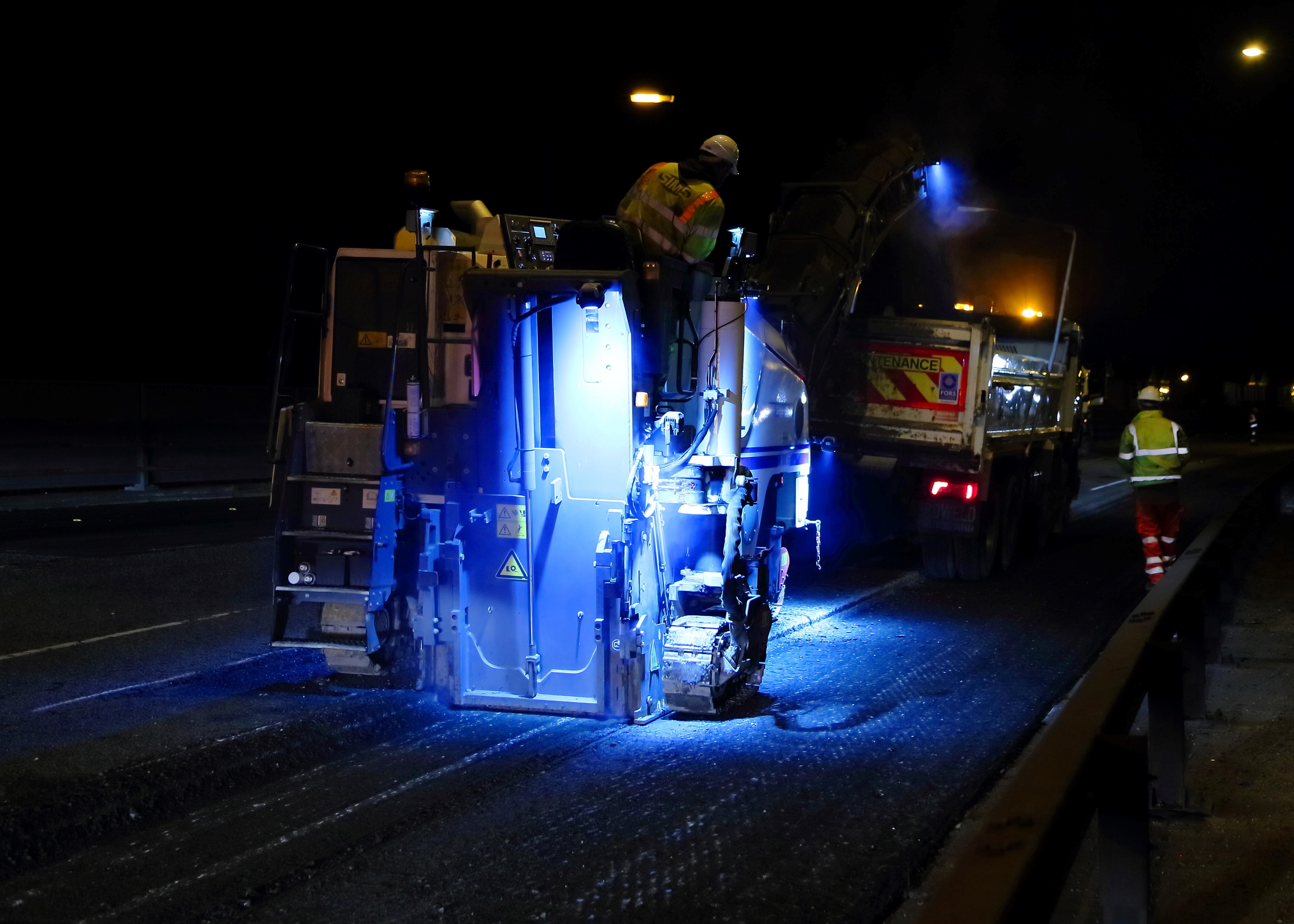 Another great example of investment in technological innovation is Aggregate Industries' collaboration with CRH, Bomag and Vision Techniques to pilot its auto-braking radar system - previously used in the waste management industry. The system is linked into our roller-mounted forward and rear-facing cameras; to automatically apply the vehicle's brakes if it detects an object or person within a defined exclusion zone.
Aggregate Industries is now working with all of its supply chain partners to bring industry change by demonstrating that investing and trialling R&D in this area can have a really positive impact on safety.
Improving Site Communication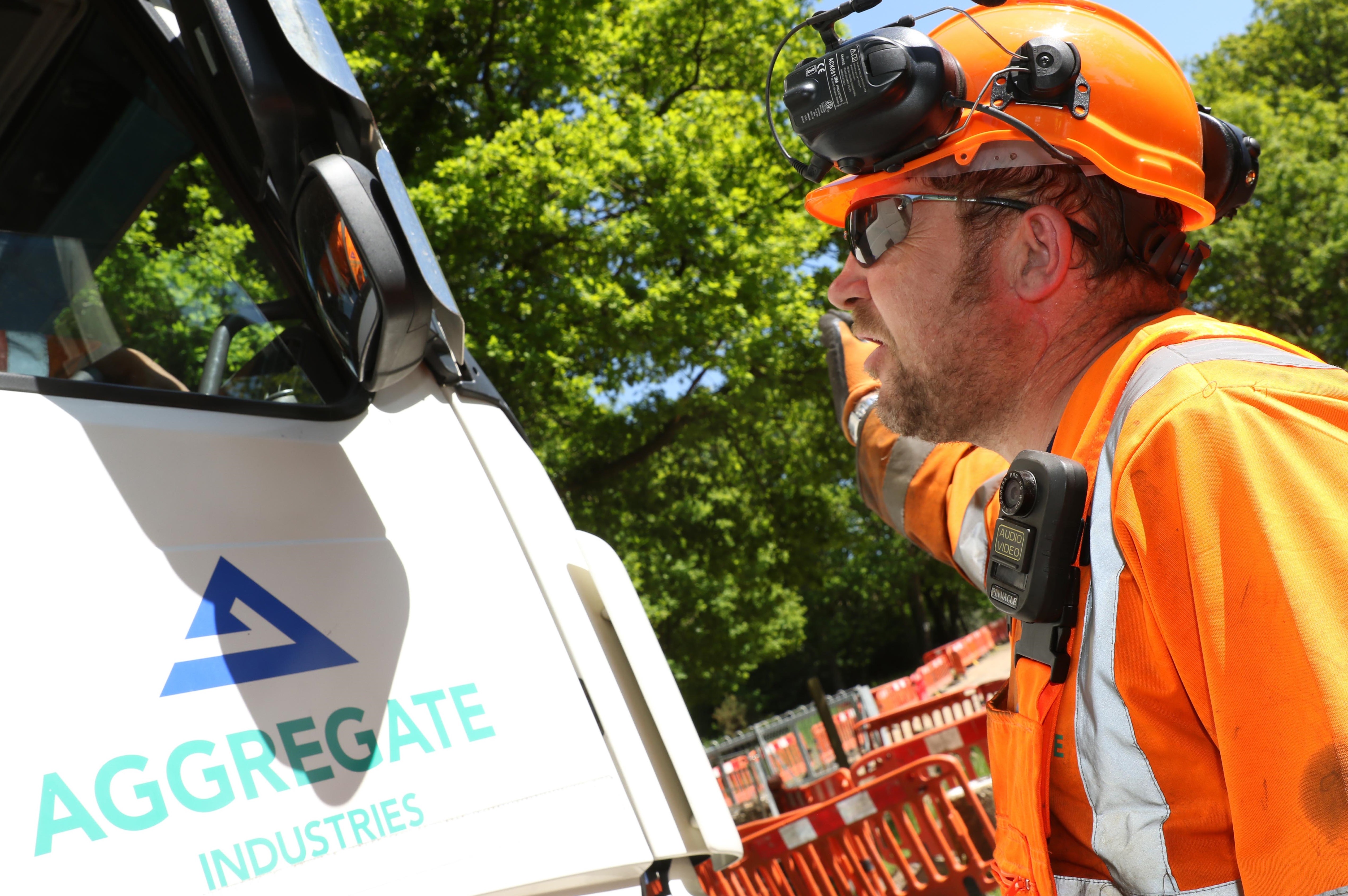 While investing in new paving machinery is key to upholding the highest processes of site safety, there are also much simpler changes that can have a significant impact. For example, after introducing two-way radio headsets across all our sites nationwide, background noise was reduced by over 82 decibels.
The headsets have helped to facilitate clear communications over 10km, removing the need to walk around site or shout within closer proximities, as well as enabling an immediate safer response as and when required. This contributes to the overall smooth running of construction projects, because the two-way radio headsets allow interaction with site HGVs as required, improving efficiency and safety of workers across the board.
Data is King
Improvements in automated data capture are also helping to raise health and safety standards across our operations. While it's no secret that road construction projects create a mountain of data (no matter the size), traditionally, the road surfacing process has required at least one or two technicians manually working alongside each surfacing gang to gather and record data on everything from material temperatures to ride profile.
This not only exposes them to the dangers of working in close proximity to live traffic, other workers and construction vehicles, but also they face myriad risks, including lone working and hot material interface.
However, we're increasingly seeing this thirty-year-old method overhauled by using automation in machinery. For instance, Aggregate Industries have recently incorporated state-of-the-art Automated Intelligent Testing (AIT) equipment to our pavers, rollers and survey vehicles are being fitted with GPS, infra-red sensors and a data recording unit to record data throughout laying practices and post-completion.
By using the AIT system, pavers and rollers can be linked together to manage pavement compaction, by recording the rolling temperature and the number of passes to create an even and consistent compacted surface across the whole paved area.
Naturally, this system has provided additional benefits: a rise in productivity, improved working practices and increased road worker safety by effectively removing the need for technicians in the data capture process altogether.
A safer sector
Taking the time to embed strong health and safety behaviours and best practice at the core of everything we do as an industry – whether that's through implementing new working practices, better communications processes, or investing in new safer, smart technology – will ensure that we're well-positioned to deliver the infrastructure needed to kick-start the economy in a post-pandemic world.