Past chief executive of the Institute of Highway Engineers (IHE) Richard Hayes, takes a look at what the new normal means for highways and transport.
One of the first big announcements from the Department for Transport with regards post-lockdown planning was to bring forward £250m to improve facilities for cyclists and pedestrians.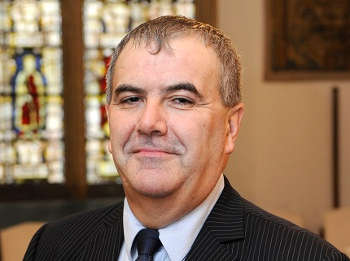 This money was in fact first promised in February, but following unprecedented levels of walking and cycling across the UK during the pandemic, these improvements have become essential to encourage more people to choose alternatives to public transport when they need to travel.
The result should be that healthier habits are made easier and the road, bus and rail networks are more ready to respond to future increases in demand.
The shift towards Active Travel will mean that councils should reallocate road space for significantly increased numbers of cyclists and pedestrians. In towns and cities, some streets could become bike and bus-only, while others remain available for motorists. More side streets could be closed to through traffic, to create low-traffic neighbourhoods and reduce rat-running while maintaining access for vehicles.
A push to boost Active Travel has been government policy for many years. The DfT produced Working Together to Promote Active Travel; A briefing for local authorities in 2016 and there have been a number of projects across the country in response to both demands from cyclists and pedestrians and, as an effort to reduce the overall carbon footprint.
There had already been some reduction in road space for motor vehicles to accommodate cycle facilities, such as London's cycle superhighways, but this has not had a dramatic effect on overall numbers, as traffic levels continued to rise.
The modal shift, defined as replacing a saturated means of transport with another to make the first less congested, will require a major change in behaviour and culture to be effective and it may take more draconian measures to reach the required outcome.
We cannot deal with the demands from personal motorised traffic by building more infrastructure. The M25 cannot, for example, cannot be widened anymore, as the feeder routes could not cope with the traffic levels such a road would deposit on them.
Recent events have offered what is possibly a once in a lifetime opportunity to accelerate this modal shift. The longer the lockdown continues, then the less likely it is that previous behaviours will return in the 'new normal'. Several million people have been forced to work from their own homes, while 'face-to-face' meetings have been conducted remotely.
We have accepted the slight failings of technology as the benefits seriously outweigh the challenges of the current situation and we would now question the cost of making long journeys for short meetings.
These two issues alone will see a dramatic reduction in business-related personal travel and will assist in the introduction of active travel improvements. If one is to consider the demands on infrastructure there will still be and should be, efforts to reduce the North/South imbalance.
The North should be allowed to benefit from better road and public transport investment and enjoy similar arrangements to their compatriots in the South East. However, these projects should encompass the needs of pedestrians and cyclists at the outset, and throughout, if the modal shift is to be achieved.
Major national sized projects will need a review if the overall number of users appears likely to be reduced, over both the short and longer-term.
The third runway for Heathrow has already been moved to the back burner, as the air industry struggles to see any future set up and those planning Crossrail 2 and other such schemes will need to re-examine their passenger/traffic projections.
It may well be that over time the 'new normal' mirrors the old normal, but as the effects of the restrictions currently imposed are embedding themselves in normal behaviour, it is doubtful we will see a return to 2019 levels for some considerable time.
Of course, if this situation continues for a reasonable length of time it will influence all traffic modelling and demand. During previous times of crisis - the 2008 crash for instance - transport usage was very short-term, however, this pandemic has changed behaviours considerably and, although we don't yet recognise what the 'new normal' will be like, it will be different
It may well be the case that if infrastructure is to be improved, it would be better to focus on better and high-speed broadband, which would allow more people to work at home thus reducing the demand on the transport network.
There have been of course some mixed messages. The edict that people should return to work wherever possible was supplemented by a request to avoid public transport, as its capacity will be severely reduced due to social distancing; hence, those who are unable to walk or cycle to their workplace will return to car travel.
Meanwhile, the devolved administrations are still telling people to 'Stay at Home' and this confusion needs to be addressed.
When the 'new normal' will come into existence is yet unknown, but it will present challenges to infrastructure planners, which were unimaginable only a few months ago.