Pothole compensation claims cost councils 25 times more per cyclist than for motorists, according to new research.
Cycling UK found that £45m was paid in compensation and legal costs over the last five years (2013/14 to 2017/18) as a result of cyclists collisions with defects.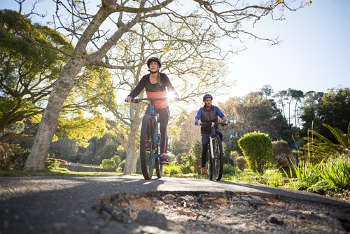 It discovered that while the average compensation payout per motorist was around £340, councils paid on average £8,800 per cyclist for incidents involving potholes.
The charity runs the pothole reporting webtool and app Fill That Hole www.fillthathole.org.uk, which sends reports to councils.
'Cyclists are running the gauntlet when riding on British roads following a decade of underinvestment leading to the poor state they're currently in,' said Cycling UK CEO Paul Tuohy.
'Potholes aren't just an expensive nuisance, they are ruining lives.'
Key findings over the five period include:
537 cyclists and 19,363 motorists made successful claims;
a total of 40,687 claims were paid out (figure includes council responses where no distinction between cyclists and motorists were made)
authorities' average compensation payout per cyclist: £8,825.93
authorities' average compensation payout per motorist £338.88
total compensation and legal costs for 156 authorities: £44,856,858.41
authorities on average incurred costs of: £287,543.96
The information was obtained by the charity through a series of Freedom of Information requests to 211 highway authorities across the UK covering a five-year period between financial years 2013/14 and 2017/18. A total of 156 responded.
The charity has launched its inaugural 'Pothole Watch' to encourage the wider public to help councils by reporting potholes and to encourage a shift in policy towards fixing roads before engaging in major road building projects.