Installing structural monitoring solutions on bridges can alert local authorities and highways agencies to which structures require attention and help them to prioritise where budget is spent - Dave Bradshaw, monitoring manager at Mabey Hire, explains.
Typically, road bridges in the UK are designed for a lifespan of 100 years. However, due to increase in weight and volume of vehicles, as well as the ever-changing environmental impact, lifespans can be reduced. There are a number of factors to consider upon inspection including the integrity of the bridge, age, damage, volume and type of traffic that crosses it.
As we move into the digital age, newer bridges have integrated structural monitoring within the design, giving asset owners essential information on the performance of the structure over its lifespan. For older bridges that are deemed medium to high risk, incorporating structural monitoring solutions can give the structures that intelligence, so that local authorities and highways agencies can gain an accurate, reliable and data-driven picture of the bridge's condition.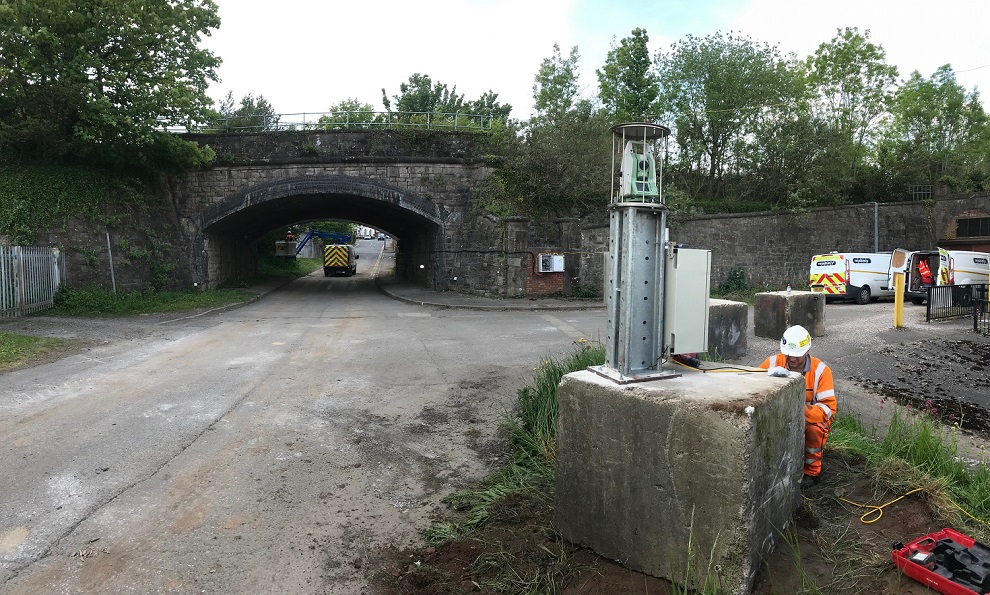 Schedule, time-based maintenance can be replaced with condition-based maintenance, as faults that may eventually affect the integrity of the structure can be detected within their embryonic stage.
The implementation of condition-based monitoring is not only far more accurate in identifying issues such as cracks, but it also reduces the need for visual inspection thus reducing possession time of the carriageway. Time, capital expenditure and above all, safety risk, is greatly reduced once a monitoring program is introduced.
The ongoing measurement and analysis of factors affecting the structure ensures that any changes can be observed as they occur and the live data will assess if structures are performing safely and efficiently, enabling any maintenance to be planned appropriately and enhancing the longevity of our road bridges. This will ultimately help councils and agencies to allocate their resources and budgets accordingly and make cost savings in the future, even generating profit.
Structural monitoring systems can measure load, temperature, rotation, displacement, inclination, strain, fatigue, vibration, deflection and crack movement, for example. These measurements can be used alone or in combination with movement data from 3D scans and automated deformation monitoring, acquired through total stations, 3D scanning and dynamic monitoring stations.
There are a variety of sensors available on the market, which require a fixed installation onto the structure. Please see below an example of some of the sensors on offer and what elements of a bridge they are able to monitor:
| | |
| --- | --- |
| Sensor | Monitored Element |
| Automated total station | Full bridge 3D movement in space |
| Inclinometers (rotation) | Abutments, deck, piers |
| Temperature sensors | Thermal expansion / Thermal effect |
| Displacement sensors | Long, trans, and vertical movement between deck and piers or abutments, As well as bearings, expansion joints and crack prorogation. |
| Foil strain gauges | Change in strain on piers or deck, or metal girders |
| Vibrating wire strain Gauges | Long term behaviour of piers, deck, girders, posted tension bridges |
| Accelerometers | Vibration on various locations on a bridge |
| Dynamic Monitoring systems | High frequency video gauging for short-term assessments |
| CCTV | Traffic count / Integrated within the alert system |
As some of these sensors will need to be installed directly onto the structure, by either mechanical or strong adhesive fixings, some bridges may need to be closed depending on its location.
Once a structural monitoring system has been installed, highway authorities will then need to set threshold levels. These threshold levels can be based on either theoretical calculations or following a baseline monitoring period.
A baseline monitoring period assesses the current behaviour of the bridge and will be sensitive to meaningful changes in the structural system from that point onwards. The monitoring solution will then detect changes to the structure and identify potential issues.
If a threshold level is breached, an alert will automatically be sent to notify the client's engineering team to make informed decisions based on accurate, real-time data. These alert systems can also be integrated with CCTV systems, which will enable monitoring of traffic count and document alert breaches.
Following installation to the structure, a monitoring action plan should be developed and include maintenance of the systems for calibration, functionality and field calibration tests. The aforementioned can also be integrated within an emergency services support system during critical situations.
By combining engineering design with the latest in monitoring equipment and integrated data provision, Mabey Hire is able to offer a new level of insight and confidence for customers, with real-time data presented on our unique web portal, LIVEsite, which is accessible 24/7.
Mabey Hire's LIVEsite is designed to allow quick and easy access to data that can help local authorities to make better-informed decisions with advanced reporting and graphing tools enabling easy understanding of your structure.
What's more, Mabey Hire is part of the emergency services framework, for critical situations that require an emergency response.