Construction materials firm Breedon has appointed industry heavyweight James Haluch as managing director of its GB Contracting business.
He will join in March and will report to the group's chief executive, Pat Ward.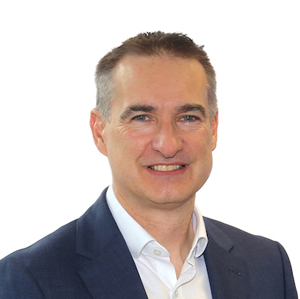 Mr Haluch, has nearly 30 years' experience in the contracting and highway services industry, including senior positions with Mouchel and EM (Kier) Highway Services, where he established and led the strategic highways business.
He has been managing director of Amey's Highways and Waste Collections business for the last five years. Breedon said he has grown the business significantly, 'both in turnover and margin, and has developed a strong service culture with safety and wellbeing at its heart'.
Mr Ward said: 'This key appointment reflects our commitment to grow our contracting business on the back of our following the acquisition and integration of the former CEMEX assets.'
As Highways has reported, Breedon's acquisition of Cemex UK was the subject of a lengthy approval process through the Competition and Markets Authority, resulting in the sale of 14 sites.
Mr Haluch is a member of the Highways Sector Council. He holds chartered memberships with the Institution of Civil Engineers, Institution of Highways and Transportation and the Hong Kong Institution of Engineers.