Haringey Council is seeking a contractor or contractors for a highway and street lighting contract worth up to £108m over eight years.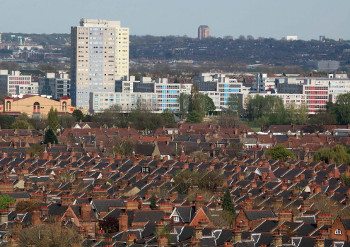 The contract is split into two lots: Highway Maintenance and Minor Highway Improvement Works; and Street Lighting and Minor Improvement Works.
Although the same contractor could be awarded both, the contract notice states that 'tenderers should note that the Council shall request a discount (associated with economies of scale)' if this occurs.
The first lot, valued at £96m over 96 months covers:
highway surface maintenance and construction repairs to roads, footways and cycleway ranging from small patching repairs to machine surfacing of carriageways
surface dressing and specialist road surface treatments
new build highway projects (including public realm) varying in type from junction improvements, civil works for traffic signal installations, mini/small roundabouts, traffic calming measures including islands, bus stop facilities, footway construction, dropped crossings to footway and other related works/services
bridge repair works, waterproofing, parapets/barriers and expansion joints and
associated works (further details in contract notice)
The notice warns that the Haringey is currently exploring more efficient ways of providing is Reactive Maintenance Service, which is worth approximately £500,000 a year, and that 'allowance should be made for these works to be omitted from the overall volume at any time after the first year of the contract'.
It adds that the council may make a depot space available as a part of this contract. Internal discussions are taking place and should be completed by a tender briefing week to take place in the week commencing 24 September.
The second lot, which is worth £12m over the same period, comprises street lighting works, including but not limited to:
street lighting maintenance and improvement including wall mounted units and catenary
maintenance and improvement to illuminated traffic signs and other street furniture equipment including, Feeder pillars
illuminated traffic sign, Illuminated traffic bollards, Belisha beacons, Vehicle actuated signs and other electrical equipment
electrical cable installations/repairs and all works associated with lighting and traffic signs
The deadline for submission of tenders is 1pm on 26 October.