National Highways boss Nick Harris is set to give evidence at the inquest into the death of a woman killed on a smart motorway section of the M1 in South Yorkshire.
Nargis Begum died in September 2018, after a car being driven by her husband broke down on the M1 near Sheffield.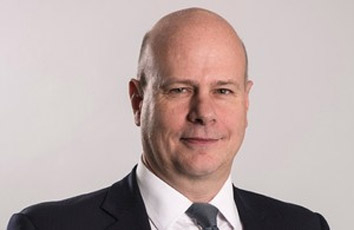 Last year South Yorkshire Police launched an investigation into possible corporate manslaughter charges against the government-owned company over the crash that killed Ms Begum and another incident in which Jason Mercer and Alexandru Murgeanu were killed.
However earlier this year it announced that no charges would be brought, allowing Ms Begum's inquest to go ahead.
National Highways confirmed that its chief executive, Nick Harris (pictured), has been made available for the inquest in September.
A spokesperson said: 'Our deepest sympathies remain with the family of Mrs Begum and all those affected by this tragic incident. Every road death is a tragic loss of life. We are committed to continuing to make our roads as safe as they can possibly be.
'We will continue to fully participate in the coronial inquest.'
The BBC reported that at a pre-inquest review Prashant Popat QC, representing National Highways, told Senior Coroner Nicola Mundy that the company was 'acutely conscious that it needs to make clear to you how seriously it is taking the inquest'.
He added that evidence from Mr Harris would assist the inquest as he had been the company's director of operations when Ms Begum was killed and would answer questions about general matters including safety and information available to drivers.
Last year, at the inquests into the deaths of Mr Mercer and Mr Murgeanu, the coroner recorded a verdict of unlawful killing. He added that all lane running schemes as presenting 'an ongoing risk of future deaths' and called for a new review into their safety.
Lorry driver Prezemyslaw Szuba had earlier been imprisoned, after pleading guilty to two counts of causing death by careless or inconsiderate driving.