Following the official launch of the Highways Sector Council (HSC), Dominic Browne speaks to chair Leon Daniels - formally of Transport for London and 2012 Olympics fame - and spokeswoman Anna Delvecchio, a key architect of the Government's sector deal in rail, about HSC's big plans and big challenges.
We understand you are working on a recovery plan for the sector post COVID-19. What more can you tell us about this?
Anna: This is ongoing work. HSC is still building a website. We have seven areas of focus including COVID. We were asked by the Department for Transport to work on a number of areas, including practical guidance and issues around bringing the sector together now and in recovery.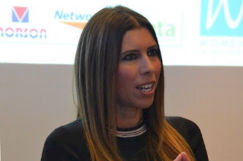 HSC is working on a high-level document to provide offers and asks of the Government to help the sector after the crisis. We have put forward a number of asks, which are being reviewed by the DfT and secretary of state.'
Leon: We have a phenomenal relationship with the government and have regular conversations with DfT.
Transport workers have not been allocated PPE under the Government's action plan but are on the frontline throughout this crisis. What is your stance on them being allocated PPE and being given COVID testing?
Leon: 'On PPE and testing we have noticed a subtle shift in government language; the beginnings of a change in attitude and I think the government has already concluded it would be hard to manage social distancing through the duration of the recovery time. It feels like the recommendations are likely to shift.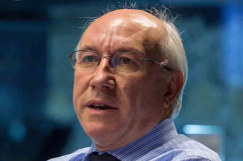 How much of an opportunity does the sector have as a result of the empty roads? Is your advice to get out there as much as possible?
Leon: 'It is self-evident that with so little traffic on the roads it is possible to do work safely with less disruption. Across England, there has been some difference across how all highway authorities approach this. [However] there is a great feeling we should seize this opportunity while we can to encourage people to work on what can be done now.
Are you providing any central recommendations on any specific jobs or areas to prioritise?
Leon: 'In the first instance this has been about encouraging highway authorities to think about what work can take place.'
There is a lot of talk about using this as an opportunity for greater urban traffic restrictions and model shift. What is HSC's take on this?
Leon: 'More sustainability is definitely on the agenda. We must not allow this to set back efforts on air quality. Government and councils need to be encouraged to use this chance to supercharge air quality efforts.
'I think the government will come forward encouraging this sort of thing. The government will want to advance this agenda.'
What about the danger that COVID-19 will set back public transport as more people feel safer in their cars?
Leon: 'There is a real risk and danger of more isolation in cars: it's a huge concern for everybody in public transport and government is severely concerned. In terms of the morning peak hours, we are often at capacity, certainly in London, so social distancing is not practical.
What about the make-up of HSC? Do you need more ITS representation?
Leon: 'We were victims of timing with COVID. The plan of the council is, when we get clear breathing space, to look at the representation in terms of diversity of the membership.'
How big can the HSC get in practical terms? Do you have a maximum number in mind?
Leon: 'I am not going to give a number but it is true that the smaller a group is, the more effective often, but we also need the right skills.'
Anna: 'We want to make sure we have the right representation and we engage with others in the sector. The council recognises that we need to reach out to others. We do not want to be a small knit group. It's a collaborative group.
'We are just building that governance and we are not a closed council. We recognise the opportunity to work with others.'
How has thew COVID-19 crisis changed the HSC and its long-term plans?
Leon: 'The benefits of working collaboratively have been sharpened in crisis and we are seeing all the benefits of emerging collaboration by necessity.
'I am sure that will be carried over into our future and normal practice. Collaboration is why HSC was set up and this crisis is helping forge really strong personal relationships and connections between different areas of the sector that didn't exist before and in some cases between people who didn't know each other before.
The HSC was set up to establish a highways sector deal. This will have to involve some cash request will it not? And how much are you asking for?
Anna: 'I worked on the rail sector deal with Philip Hoare and I know sector deals and they don't always come with money.
'We need to work out the main points around what we need for highways. The rail sector deal did not come with loads of extra money it came with plans around a set of objectives on things like skills and supply chain. We will look at our key focus areas and see what we can achieve.'