Highways magazine is launching a brand new service called 'Highways Presents', which encompasses the power of video to give readers a chance to learn from experts across the sector in just five minutes, similar to a TED Talk.
A 'Highways Presents' video is a short burst of expert analysis, product/solution awareness and/or thought leadership to provide the magazine's professional audience with practical bitesize pieces of information. Topics under discussion could vary from industry association soundbites and training, through to the latest safety and sustainability recommendations.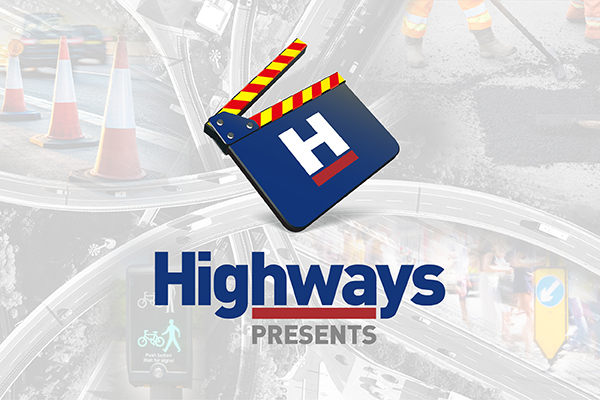 This innovative format will offer solution providers in the sector the opportunity to present their expertise, services and products across tried and tested digital, social and future-proofed platforms.
Simple and effective, supplier marketing messages and campaigns can be presented in an engaging and informal interview-style with real dialogue and interaction between the magazine's editor, Dominic Browne, and the expert concerned. Play the video by clicking or tapping the graphic below:
The process is simple:
1. Five questions will be agreed in advance and these will help guide the presentation, dialogue and content.
2. In response to the questions, the solution provider will arrange material (such as a Powerpoint or other digital/interactive content) to act as a visual reference throughout the interview scenario.
3. A video call between editor and provider will be arranged and then recorded in HD.
4. Following editing and branding with 'Highways Presents', and the creation of a 'teaser' suitable for social media, the video will be embedded within the digital issue to create a 'live-play' advert and then promoted across the entire Highways network for four consecutive weeks
5. The content will remain 'live' on the Highways website under the Magazine/Highways Presents menus and YouTube channel as evergreen content.
The ever-growing Highways network currently consists of:
Highways digital and print magazine distribution of 19,420 individual copies per month across print and digital edition, including Institute of Highway Engineers (IHE) member circulation
Highways website with around 12,500 unique visitors each month generating in excess of 37,000 page impressions
Highways on Fridays weekly eNewsletter reaching 12,000 individual subscribers every week
Highways social media channels comprising over 14,000 followers and connections.
Anyone interested in learning more about the 'Highways Presents' service can call Andy Davies on 07810 342789 or Tim Davies on 07920 570270 or email a.davies@hgluk.com / t.davies@hgluk.com.