An updated programme has been announced for the 27th annual Cold Comfort winter maintenance conference and exhibition next month.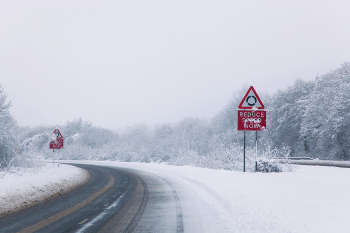 Cold Comfort is the country's only conference and exhibition dedicated solely to the winter services sector.
This year's event takes place on 16 and 17 May at the Ricoh Arena, Coventry.
Participants can increase their knowledge of the sector and improve their efficiencies by participating in key debates and case studies and can hear about the latest innovations in the field.
Confirmed speakers include representatives from the Department for Transport, Highways England, the National Winter Service Research Group, the Swedish National Road and Transport Research Institute, Network Rail, LNT Solutions Ltd, Devon County Council, East Sussex Highways, the Salt Association, Atkins, the Environment Agency, Hertfordshire County Council and more.
Programme highlights include:
New winter service guidance and some of the key areas of change
Evaluating winter service delivery maintenance of cycle paths
Managing winter strategies on the rail network
Supply and demand: the story behind the production and movement of salt around the UK
Working with local authorities to develop sustainable flood strategies
Implementing service changes following the introduction of the 'Well-managed Highway Infrastructure' Code of Practice
Download the brochure for your up to date conference programme.
You can still save up to 30% by taking advantage of the Early Bird Discount, which expires on Friday (6 April).