Surrey County Council is carrying out further pre-market engagement for a highway maintenance contract that could be worth £800m over 14-21 years.
The highway authority is seeking bidders for a contract that both delivers its core highways maintenance services 'and also facilitates an exciting and flexible mechanism for the appointed supplier to identify and implement innovative services and solutions throughout the lifetime of the contract'.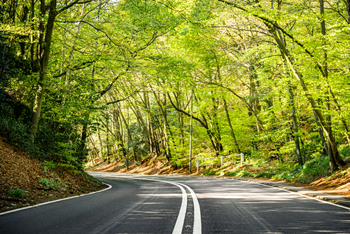 The majority of Surrey's highways maintenance activities are currently delivered through its core term maintenance contract with Kier, which has been in place since 2011 and is due to expire in April 2022.
In a prior information notice (PIN), the council states: 'While this has been a successful contract, the Council recognises that there is an opportunity to build upon these successes and take steps to identify and maximise the opportunities available to both the Council and the appointed supplier.'
Surrey has already undertaken some preliminary market engagement with a range of established suppliers, which it states 'has been extremely useful', but it adds: 'the Council wishes to expand on this work, discuss its current thinking and ensure it is in the best possible position to launch a formal procurement process later this year.'
The PIN states: 'The Council anticipates that the value of the initial term of the contract would be in the region of £800m…. However, this is an indicative figure only based on its current 'core' scope of requirements and on the assumption that the contract would be in place for a maximum duration of between 14-21 years (i.e. 10 initial term plus options to renew thereafter).'
The council has produced a pre-market engagement document explaining the potential scope of the procurement in more detail, a copy of which is available on request.
Over the next few weeks, pre-market engagement will consist of a combination of: a webinar (on 8 July); considering responses to a short questionnaire; and potentially 'one to one' consultations with selected suppliers who respond to the questionnaire.