Against a backdrop of fiscal restraint and uncertainty about the post-EU landscape, the importance of working together to agree outcomes, ensure the transparency of information and deliver value for money has never been greater. Philip Wright (pictured), Balfour Beatty framework director, explains.
As the UK's largest contractor established over one hundred years ago, Balfour Beatty has built many strong partnerships with our customers, designers and supply chain. It is through collaboration with these partners and Early Contractor Involvement (ECI) that we are truly able to deliver desired outcomes and meet growing demands.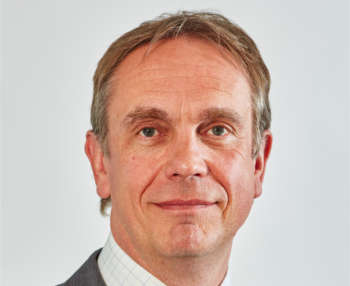 ECI brings together the key players in the development of a project in a spirit of trust and mutual co-operation, at a time when the greatest impact can be had on the project. The focus is on achieving best value and successful outcomes;
To do this, it is first necessary to understand the objectives of the project. This is a very important part of the ECI process, and one that should not be taken for granted. It is more than just value-engineering an existing design. A shared understanding of, and focus on, the desired outcomes (rather than the physical construction) leads to the development of best-value solutions.
A truly open and honest environment is essential for a successful ECI period. Everyone must be able to speak their mind, and have their views respected. Equally, everyone must be able to understand that their views may not be accepted, and move on wholeheartedly with the chosen solution. This open and honest approach can lead to conflict and disagreement.
Despite the negative connotations of these words, the creative tension that arises from this conflict is a useful part of the development process. Of course, the team must be strong enough to go through this process without disintegrating, which is where the maturity of the relationships between the parties becomes important, and the spirit of trust and mutual cooperation.
A good ECI process reduces risk and increases certainty of cost and programme. In frameworks and long-term relationships where ECI is the normal approach, completion within cost and programme parameters can typically be achieved on over 90% of projects, compared to figures around 60% for non-ECI projects.
ECI also enables the parties to plan and deliver social value, and to target areas that are important to the client and the local community. A detailed understanding of the desired project outcomes will include social value. Targets can be established that match local needs, for example local employment, education and skills, or environmental considerations.
Balfour Beatty champions the importance of innovation and technology across our wide portfolio of projects. It is through ECI that we have integrated working methods to deliver a huge increase in productivity and manage and mitigate risk. Early involvement enables us to introduce new or alternative technologies, and understand the benefits, ahead of a firm construction programme being agreed. For example, using technologies such as laser scanning and drones, we have been able to remotely survey existing or newly constructed infrastructure.
This approach has provided us with survey data for use in project design and quality control. It is much safer and quicker than traditional methods, as it removes the need for people to manually complete the work, and also causes less disruption to the public.
Utilising framework benefits
Traditional fixed-price, lump-sum contracts do not deliver best value in terms of design functionality, final cost of construction, or whole-life operational costs, and commissioning authorities are looking for alternative methods of working.
The use of collaborative framework agreements, such as those offered by Scape Group, the public sector-owned built environment specialist, is becoming increasingly recognised as the most efficient way to develop and deliver schemes. Scape's frameworks have delivered over 2,400 successful public sector projects achieving market leading performance in terms of cost, quality, time and social value generation.
By using such frameworks, OJEU-compliant procurement has already been carried out, delivering significant time and cost savings and allowing for both client and contractor to work together earlier to understand needs, expectations and requirements of the project.
Using the framework also offers every client access to the expertise developed and lessons learned from previous project delivery. Innovation, best practice and lessons learned are captured and utilised from projects across the UK by our framework core team working closely with our national network of delivery teams. Clients and supply chain partners are fully integrated in this process, which includes team workshops and feedback surveys.
Wokingham Major Highways Project Case Study
Challenge:
Balfour Beatty was awarded the contract to deliver Wokingham Borough Council's £124m Major Highways Programme earlier this year through Scape Group's National Civil Engineering and Infrastructure framework. The four-year package of works includes the planning, design and construction of nine vital road schemes in the region.
Solution:
Building on our working relationship with Wokingham Borough Council, we have established a unified project team to develop the scheme, mitigate risks and ultimately provide the council with the most cost-effective solution.
Upon completion, these vital works will alleviate congestion, enhance accessibility to over 12,000 new housing units through the introduction of four strategic development roads and deliver the infrastructure required to support the successful future of Wokingham Borough.
Broader ECI benefits
ECI is not simply restricted to the implementation of innovations and use of expert advice. It also supports our broader company-wide objectives of providing tangible economic benefit in the communities in which we operate.
Giving contractors longer to line up the skills, supply chain and resource required to deliver the project enables better planning and pushes up productivity.
As the delivery partner for the Scape National Civil Engineering and Infrastructure framework, Balfour Beatty operates a UK-wide network of local offices and supply chain partners. This network shares innovation and best practice, ensuring that projects are always delivered to cost and programme, with high levels of quality and a maximum positive social impact.
A574 Birchwood Way Project Case Study
Funded in part by Cheshire and Warrington LEP, the CIHT award winning scheme has eased congestion on Birchwood Way, the main route that connects the town centre with the motorway network.
Comprising of highway works at three locations - Moss Gate, Oakwood Gate and Faraday Street - the project has helped to make the local business park, retail and leisure and education facilities easier to access and more attractive to visitors and organisations considering investing in the area.
Winner of the Social Value category at the Civil Engineering Contractors Association (CECA) North West Awards, the project delivered:
99% of spend within a 40 mile radius of which 77% was inside a 10-mile radius
£48,719 of social economic value through training and employment including work placements, new starters, training days for our own and supply chain employees and an apprenticeship
Safety talks for 300 school children and training for staff and careers advisors on the career paths available in construction
All of this helped the project to achieve a Considerate Constructors Scheme score of 42/50, with 9/10 achieved for 'Respecting the Community'.
Balfour Beatty believe that the infrastructure industry must play its part in evolving and changing to work more effectively and efficiently. ECI is a major factor in achieving better working practices and better outcomes for our communities; working together today to deliver the infrastructure of tomorrow.