Highways Term Maintenance Association (HTMA) is establishing a series of events looking at innovation across the highways sector, beginning with an event next month on The Asset Evolution.
HTMA says its Innovate & Develop events, which are open to contractors of all sizes, consultancies and local authorities, are 'designed to examine innovative ideas proposed for the highways sector, challenge those ideas and provide an opportunity to further develop both the ideas and those that will be charged with delivering them, should they become reality'.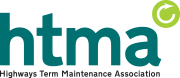 George Lee, HTMA chief executive, said: 'We are looking to involve clients, contractors and consultants. We want people to get involved in the development of new ideas so they can play a part in how they become reality. We want the industry to stress test new ideas.
'This will make sure the innovations are suitable for everyone in the industry and gives people the opportunity to see how they need to adapt either themselves, their staff, or the innovations to deliver and implement change.'
The first of these events, The Asset Evolution, in partnership with the Future Highways Research Club (FHRC), provides attendees with an opportunity to hear about the dynamic range of new models and innovative thinking around highways service funding and delivery, which are being scoped by highway authorities that constitute the FHRC.
Presentations and discussions will look at the practicalities of such ideas, 'where they merge with established provider practice, or where both may have to adapt or change to ensure effective and efficient highways maintenance and management'.
Confirmed speakers include:
Steve Berry OBE head, Highways Maintenance, Innovation, Resilience, Light Rail and Cableways Branch, Department for Transport
Geoff Pickford, service director - highways, Derbyshire County Council
Owen Jenkins, director of infrastructure Operations, Oxfordshire County Council
Paul Durham business director, Skanska
Simon Wilson director, Proving Services
Andrew Perrin, director, Proving Services
The event takes place on Thursday 18 October 2018 from 10:30 to 16:30 at the Hilton Metropole Hotel, Birmingham, NEC.