The Government's new online vehicle checker for Clean Air Zones (CAZ) has caused confusion after it wrongly told drivers of compliant vehicles that they would be charged £8 under Birmingham's forthcoming CAZ.
Birmingham City Council denied that the issue had delayed the implementation of its scheme but said that it would give drivers six months from the date that the Government website gives accurate information.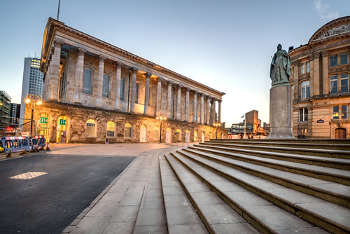 The issue was first pointed out by motoring group the RAC, which noted that the website wrongly told drivers of some Euro 6 diesel vehicles that their car is not compliant for Birmingham's CAZ.
RAC spokesman Rod Dennis added that 'a number plate is not a reliable way of finding out a car's Euro emissions standards so we recommend drivers double-check with their vehicle manufacturer to be sure'.
Charging CAZs require drivers of more polluting vehicles to pay a charge for entering the zone.
Birmingham and Leeds are due to implement the first CAZs this summer. Birmingham has opted for a Class D CAZ, which includes private vehicles, while the Leeds CAZ will be Class C, which exempts private vehicles.
A Birmingham City Council spokesperson said: 'The Government has recognised the teething problems with its Clean Air Zone vehicle checker and is working to iron out any issues as quickly as possible.
'Once those issues are resolved, there needs to be a period for motorists to check and prepare - and it has been suggested that this be a six-month period in fairness to all concerned. This remains in line with the previously-stated CAZ launch estimate of summer 2020.
'The key message is that if you are driving a Euro 4 petrol vehicle or Euro 6 diesel your vehicle will be compliant with Birmingham's CAZ.'
The council advised drivers getting a different result to take it up with the Government.
Transport for London operates its own vehicle checker for its Ultra Low Emissions Zone, which it introduced last year.
A Government spokesperson said: 'We continue to work with Birmingham and other partners to swiftly address teething problems with the CAZ vehicle checker.'