Hit hard by last year's Beast from the East, Durham County Council has put its faith in a small fleet of Multihogs to blow the snow away and save cash.
The council has now taken delivery of its third machine, following its first purchase four years ago.
While the vehicle's patch planer attachment clocks up the most hours, it was the snow blowers, which often see less than two weeks work a year, that first persuaded highways services manager Mark Readman and his team that Multihog was the way to blow.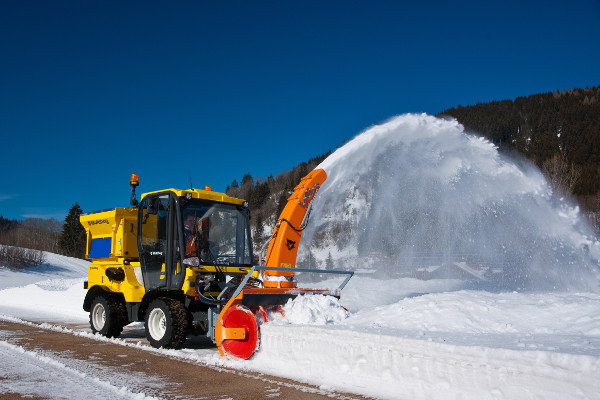 As part of its capital replacement programme, the council initially bought its first machine to replace a dedicated snow blower to operate in the High Pennines domain of the county.
Two key considerations lay behind this decision - the high procurement costs associated with dedicated snow blowers and the potential under-utilisation of a single purpose asset whose usage is weather dependent.
With declining budgets, the council was adamant it wouldn't invest in further under-utilised pieces of plant.
Mr Readman said: 'The Multihog works for us because it makes financial sense; it's a machine that we can utilise 52 weeks of the year.
'The quick interchangeability of attachments allows for a rapid response when required, offering real flexibility. This machine without doubt has provided a cost effective solution to Durham's aim to provide an efficient and effective service.'
The capital cost was funded via the council's winter maintenance budget, cutting costs on both surfacing and patching contracts.
Since opting for Multihog, the council has reported annual savings of £80,000 in its capital replacement budget and has been able to offset hire costs of approximately £50,000 a year on a half metre planer, achieving total savings for £130,000 in the first year. Savings are anticipated to grow with the council now eliminating the need to hire in additional plant.
Multihog supplier Multevo exhibited at Cold Comfort Scotland, the 6th Annual Winter Maintenance Conference and Exhibition.