Chair of the ADEPT engineering board Mark Stevens (pictured) recently started a new role as assistant director for direct services at Haringey Council. He speaks to Dominic Browne about his move from Suffolk CC, new solutions to urban issues, and his hopes for the future of the sector.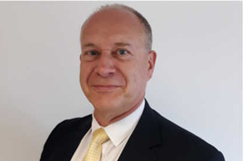 Congratulations on the new role. What attracted you to Haringey?
Although I've thoroughly enjoyed my highways-focused role over the last 13 plus years at Suffolk and, before that, Leicestershire, I missed the breadth of the role that I had at Peterborough. So, I'd been looking for a new challenge that might take me out of my comfort zone while retaining links to the highways sector.
The assistant director direct services role at Haringey stretched from highways and parking to parks and leisure management and also to 'soft' facilities management so it was intriguing. On top of that, Haringey struck me as being an ambitious London borough with plans to invest in all of those services.
As a Londoner, born and bred, it was an opportunity to go back to my roots and join an organisation that appeared to be ambitious. I have been warmly welcomed and I can tell after just a few weeks it's clearly a great place to work at.
What are your immediate priorities on coming into your new role?
Anyone who has taken on a new role in an organisation after the start of last year's lockdown will have experienced the challenge of starting work in the most peculiar of circumstances.
It's always a bit unsettling in any new organisation as you try to find your feet – understanding the processes, who makes things tick, rapidly building your knowledge base and new working relationships, as well as understanding how you can quickly begin to demonstrate your worth. But when you throw on top of that the need for remote working, the task becomes just that little bit harder.
Addressing all of those issues are priorities in their own right, as well as developing some local knowledge so that when somewhere in the borough is being talked about, I have a vague idea – a map in my mind – of where that is.
As local elections loom large in May, there's a lot of formal council business to tackle before purdah in late March, so the present challenge is ensuring all of my service areas' cabinet reports convey the right message and set things up for delivery in 2021/22.
What are the main issues facing the boroughs' highways and how is the team tackling them?
It's already clear that I have a cracking set of staff working for me – focused, hard-working and firmly dedicated to doing the best that they can for all those who live, work and play in Haringey. Their enthusiasm has been great to see as it means that I don't have to worry too much about motivating them.
The challenge in Haringey is like most places around the country – it's tackling the backlog of maintenance work arising from years of funding limitations. But that's where the council's decision to invest in highway maintenance is much welcomed by the staff, given that the Haringey Highways Asset Management Plan identified that 16% of Haringey's unclassified roads required structural maintenance and 59% of the footway network required structural intervention.
It's an opportunity to start to address that backlog while, with my ADEPT Engineering Board hat on, I continue to pursue extra funding from central government for highway maintenance across the country.
Having just come from Suffolk, can you explain the practical differences between working in urban and rural authorities?
In fairly simplistic terms, county councils face the challenge of maintaining differing highway infrastructure in urban and rural locations – ranging from narrow country lanes whose road structure has evolved over decades to busy urban roads in towns (such as Ipswich) – with significant geographic spread, geological variation and differing weather patterns.
In an urban environment (such as a London Borough), those types of variation are less acute but maintenance work has to be undertaken in heavily residential and congested streets where parking is at a premium (and thus even temporary displacement to undertake work is difficult to manage) - and there is no scope to balance out activity between highly populated and less populated areas to the extent that is possible in a county environment.
Response times for emergency repairs in an urban environment will depend upon local levels of traffic congestion (exacerbated for Haringey if there are issues on the North Circular Road) while the distance to be travelled is likely to have a greater bearing for a county council.
In London pollution and low traffic neighbourhoods are big topics. As a senior figure in ADEPT, can you give us an idea of the national picture on this?
As has been well-documented, the initial impact of last year's first lockdown was a significant drop in traffic levels and a corresponding drop in air pollution. Since then traffic volumes and air pollution levels have bounced back up so, any attempt to address air quality has to be linked to increases in more sustainable travel modes – be that the progression of walking and cycling and, provided the right control measures can be agreed, micromobility such as the use of e-scooters.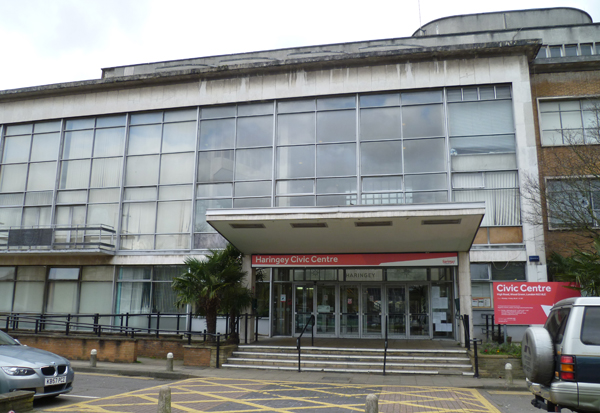 ADEPT has published its policy position statements on both active travel and e-scooters, while it continues its dialogue with the Department for Transport on the allocation and use of active travel funding.
At the last Engineering Board meeting in mid-January, the point was made (and accepted) that the cost of maintaining active travel measures such as pop-up cycleways must be allowed for If they are to have perpetuity. And, of course, some of the Smart Places Live Labs are looking at more effective and efficient ways of gathering air quality data through sensor technology.
How do council officers balance the different competing sides to the Low Traffic Neighbourhood argument?
For decades, transport planners have strived to change travel behaviour, shifting the emphasis away from private car ownership towards sustainable travel. But I dare say that my 16-year-old daughter is no different from the vast majority of kids of her age that are looking to have driving lessons when they reach 17 and own their own car by the time they are 18.
So, the desire to have high levels of mobility remains a societal issue that we collectively grapple to deal with by trying to enforce change in different ways.
With limited capacity on the primary route network, congestion results in cars, vans and lorries traversing residential areas and thereby impacting on air quality, noise pollution and accelerated road deterioration, while creating a much busier environment than would otherwise be the case.
But reclaiming that environment for local residents through a Low Traffic Neighbourhood approach requires consultation and much consideration, in conjunction with ensuring footways are safe to walk on, cycle routes are safe to use and public transport is reliable and accessible if car usage in particular is to fall.
Although we have learnt through lockdown that much more work can be done from home, that isn't the case for all roles and for all circumstances so ensuring viable alternative traffic options are available for those that must travel has to sit alongside LTNs.
Is there any guidance or advice to authorities looking to implement LTNs and anti-pollution measures and keeping stakeholders on board?
It would be fair to say from the recent judicial review into LTNs that comprehensive consultation and considering the needs of all parties (including the mobility of those using taxis) is essential.
While the emergency active travel funding led to extra walking and cycling facilities at short notice in response to the pandemic, it also drew criticism from some quarters on the lack of consultation – but putting local highway and transport authorities between a rock and a hard place was always likely to be the outcome of the quickfire approach required by the funding rules associated with the emergency active travel fund approach.
So, the lesson learnt from that must be to ensure that the consultation process is robust and using experimental traffic regulation orders at least affords the opportunity to apply a scheme in a reasonably flexible manner. And, of course, a strong consultation approach means keeping everyone as informed as possible as a scheme progresses.
What is your hope for 2021 and the years ahead?
My hope for 2021 is that we can collectively put COVID-19 behind us and not have to repeatedly undergo lockdowns in the way that we have experienced over the last 12 months. A return to the ability to socialise with friends and family whenever and wherever we wish is important for everyone's mental wellbeing, while the return of meetings and conferences where you can catch up with colleagues and counterparts in person will also be much welcomed.
Our lives will be forever changed by this experience but it's one that we must learn from – particularly a greater appreciation of the facilities that each of us has on our doorstep and the environment that surround us.
Climate change is something that we all have to work towards addressing and it's our responsibility to take that issue seriously to protect what we have for future generations. The highways industry must be innovative in advancing decarbonisation, a theme that ADEPT is keen to explore much, much further.
Anything to add about your new job as you look ahead?
As someone who firmly believes in collaboration, sharing our learning more openly is really important if we are to tackle the issues that currently face us.
We have to embrace innovation more openly and Haringey's desire to become a member of ADEPT and participate in the work of the Future Highways Research Group hopefully means that I can help to continue to push the boundaries of what can be achieved.
I came into local government with the aspiration to continuously improve or positively influence the local environment for those who live, work and play in the area that I'm partly responsible for looking after - 40 years on and I'm still firmly of that mindset and want to continue to explore the art of the possible.