A key industry figure has rebuked Highways England for moving improvement schemes in the first (2015-20) Road Investment Strategy (RIS) back into the second RIS.
Martin Tugwell, president of the Chartered Institution of Highways and Transportation (CIHT), was speaking at a conference on England's road network – investment, development and delivering RIS 2, from 2020-25.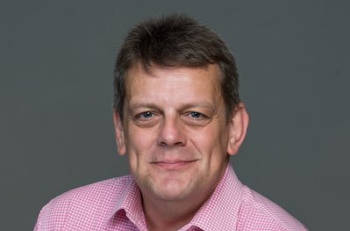 Having identified the issue of delivery as the first of a number of challenges facing the sector, he said: 'We must do better, if we are being blunt. It is not acceptable in my view that if we say we are going to have a five-year programme of investment, we end up having to deliver it over eight to ten years, which is kind of what we are having to do at the moment.
'There are too many schemes in the RIS1 programme, which are slipping and actually falling into the RIS 2 period.'
He added: 'If you think about some of the challenges that we face from our elected local politicians and from our communities, it is about confidence. They are looking for confidence that when we say we are going to deliver a piece of investment, when we are going to open up a piece of infrastructure to support the businesses and the communities, we will deliver.
'And if we say we are going to do it at a particular time and it takes three or four years longer, not only is that a bad impact and bad impression for users, but think about the implications for a business of four years of continued missed opportunities for productivity, continued opportunities lost for actually developing.
'The economic consequences of not doing what we say we will do are severe and we need to be more critical of ourselves and we need to be more adept at actually thinking about how we address that.'
Mr Tugwell said that while it was right to be ambitious, that ambition needed to be matched by investment in capacity and capability to deliver it, which means skilled professionals.
Richard Coates, deputy director, highways at the Office of Road and Rail (ORR), told delegates at the same event that Highways England's plans for RIS1 originally envisaged that a significant number or major schemes would begin in the final year of the five-year period.
After the ORR pointed out that this could cause difficulties, Highways England adjusted its plans, resulting in a large number of schemes being delayed until the second roads period.
He said: 'We've been keeping an eye on what's been going on there. Generally, these things are being done for good reason. We don't want schemes starting in the same geographical location at the same time, causing unnecessary disruption for road users and we don't want schemes taken forward that aren't actually value for money.'