Journalists love a question to which is the answer is no. Whether artificial intelligence or machine learning is about to transform the roads sector is a question to which, for better or worse, the answer appears to be yes.
A number of AI roads systems are currently available and are developing all the time. The main focus at the moment is on surveying the network, and using AI to identify not just assets but the condition the assets are in.
A common system is to use video taken by a smart phone in a vehicle and then fed into an AI system. The AI then uses algorithms to identify the road assets. This is used by, among others, Gaist on behalf of the Department for Transport to map road markings across the country and Ordnance Survey to boost its business offering to utilities.
Already the results look set to transform how we monitor our road assets, model for deterioration, analyse the inherent safety designs of roads and of course maintain the network.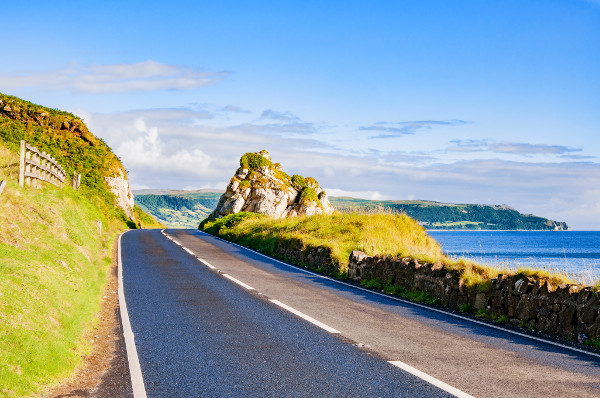 ITS spooky
Speaking at the Local Council Roads Innovation Group (LCRIG) conference in Blackpool this month, Steve Birdsall, CEO of leading infrastructure data analytics company, Gaist, stunned the audience with his revelations about what AI is already capable of in roads.
'There is a lot of hype around AI. There is scaremongering and a lot of exaggeration about what it can do, but it is here and it is making a big difference. It is going to make a massive difference going forward – there are some real breakthroughs being made in the world of AI,' he said.
He went on to show an image he described as plain 'spooky' - two sets of images of materials; the first taken by a camera photographing the actual network, the second generated by an AI computer 'to create a training data set for itself'.
'We have now got to a point where computers can generate their own training data to teach themselves...and that is when AI will really explode, when it takes care of its own learning. That is not science fiction anymore; that was generated by our system.
'Our imagery is now being run through an AI algorithm, which can identify 550 types of sign. Other systems can do 30 or 40, we can do more than 500. It can identify all the other infrastructure white lining etc as well.
'We are now getting to a point where we have the real nuances of defects, which is a pretty high skilled job. We now have technology that can do that, not on its own yet to be perfectly honest, but the kind of detail you can go into and the cost has been smashed because of this new technology AI.'
In short, it may not be as reliable as humans yet, but it is not far off. The Gaist system is starting to differentiate between, for instance, different types of concrete. Given a single image it can actually identify the material types present to a much greater accuracy than humans.
Data, data everywhere
The speed and efficiency of the new AI systems in gathering information is genuinely revolutionary but perhaps above all it is the management and analysis of the vast reams of data now being created that may force the sector's hand on AI.
Compared to 2010, Gaist is now collecting roughly eight times more data per km at a third of the cost and with more than double the range of issues that can be detected. Whereas previously it could tell you there was a crack, now it can tell you what type of crack you have on the road.
Mr Birdsall said: 'Virtually all the data collected from contractors and others, one way or another will go through India and other places as well. It is a very manual process. These are very well paid, very educated people but we can only do so much in a manual or semi-automatic way. We have to look to new systems.
'There is no way we can process the future amounts of data we will be collecting using the traditional way. We have to look to new computing methods to do that.'
Putting it to the constant test
Of course things can get a little complicated in a real world environment.
Jonathan Munslow, asset and infrastructure manager south Gloucestershire County Council, is currently rolling out an AI system using RouteShoot video. It uses the same principle of smart phone imagery that is then fed into an AI system.
While there is still the issue of 'false positives' - the machine picked up a pair of trainers as a supposed double yellow line - he said: 'I think you can get reliable asset information with AI and machine learning and it does not have to be expensive... In time they will replace a lot of the data collection and inventory work we do now.
'We are trying to implement AI within the whole asset management approach. We are at a very early stage but we are proving to ourselves that AI could reduce risk and cost in our highways asset management.
'We have been working on and assessing both inventory and condition of assets. We are looking at point assets and linear assets and as we develop we will go on to polygon assets.
'We have been using signs and road markings as our development assets. I think they are going to be much more important asset as we see the development of autonomous vehicles. Road markings are a combination of point and linear and the machine needs to understand the difference. They present a particular challenge to machine learning and AI. It can be very varied and complicated.'
He highlights that the more varied the asset being identified, the more learning is required and that his team have considered two main systems: 'One is to present two images and say this is good this is bad and just keep on repeating that. The other way is using the system to identify the asset based on confidence. If the machine is 90% confident that's fine, if its only 50% I need to know where that asset is.'
The uses are extensive and vital. Mr Munslow points out that as well as helping defend against claims, with permitting works, utilities issues, and general inventory; the system could also help monitor the safety standard of the road in a similar way to the iRAP model - currently using manual data entry and analysis.
'You could get AI to tell you where a combination of assets don't reach a certain standard and that could actually help you investigate somewhere you have non-injury incidents and that could help avoid accidents.'
He concluded: 'For me AI is and will be a constantly developing a mini-system that I believe will be part of our asset management system very soon.'
Although before we all pack up and go home, Mr Munslow argues this means we can divert human resources where they are most needed, not remove them altogether...for now.