Following the success of its radio-style news programme podcasts from leading intelligent transport systems (ITS) and transport events around the world, SMART Highways and its sister publications are now beginning extra, regular programmes about the industry.
Produced by SMART Highways editor Paul Hutton, who trained as a broadcast journalist at Cardiff University, the programmes will feature news from across the transport sector as well as interviews with top thought leaders.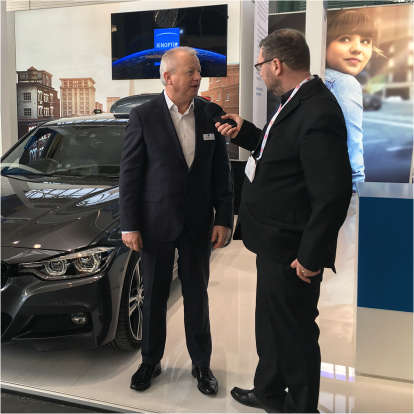 They will be produced on alternate Wednesdays and be available from the SMART Highways, Highways and Transport Network websites and on iTunes. The content will not just be about ITS but will draw from the Transport Network's wide array of vital content.
'As the listening figures for our event podcasts continue to grow, it has shown that industry professionals appreciate this way of receiving their information, Mr Hutton explianed.
'Therefore it made sense to expand our audio offering to allow us to provide more of this content and also find the time to spend longer talking to the industry's opinion formers and really get to grips with some of the issues and solutions.'
SMART Highways publisher Neil Levett added, 'I first came across Paul's journalism when he was a reporter on Sky Sports Soccer Saturday and a newsreader on the old Virgin Radio. It makes a lot of sense that, with his 25 years' experience as a broadcaster we make more use of his skills in this area alongside his excellent work producing our quarterly magazine and daily news updates on our website.
'Many of the people and companies that we will cover will be innovators and so it is right that we innovate from the distribution perspective. People consume media in 2018 via print, digital, video and audio – SMART Highways allows them that choice now.'
The podcasts will launch on 8th May and sponsorship opportunities are available. Email Chris Day for details of this opportunity.