As managers of most of the nation's road network and a huge amount of off-street parking, local authorities have a key role in providing charging points for electric vehicles. Chris Ames looks at the procurement models available and some of the challenges.
Councils looking to provide electric vehicle charging infrastructure (EVCI) have two basic options – purchasing and owning the infrastructure themselves or inviting a third party to install, own and operate it.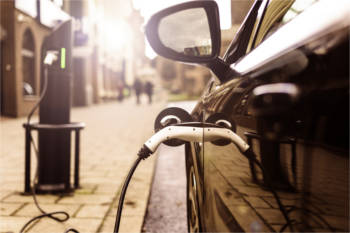 In both cases, authorities can usually expect to contribute to the capital costs, albeit with funding available from the Government's Office for Low Emission Vehicles (OLEV).
Last October, City of Edinburgh Council (CEC) agreed a plan to install 211 charging points at a cost of £3.4m, the majority of which will be fast chargers for on-street residential charging.
The council said it was the first city in the UK to put forward such an 'ambitious and comprehensive Electric Vehicle Infrastructure business case'.
That document sets out possible models as 'a purchase-and-own procurement model, whereby CEC would have full ownership of all assets installed and would contract the maintenance of the units to a supplier', and 'a concession system, whereby charge point providers pay a fee to operate their charge point from a location made available by CEC over a given period of time' with a revenue or profit share for the council.
It states: 'The case for a purchase-and-own procurement model is strong in this instance. This is because present estimates suggest that capital investment made in the short-term will be repaid in the medium-term', while 'a concession framework lowers the capital exposure of installing charging infrastructure and elements of contractual risk, but lowers revenue and profit potential'.
Transport convener Cllr Lesley Macinnes tells Highways: 'We're determined to take the time to get this right for Edinburgh and it's too early to speculate which delivery model we'll decide to go with.'
In January, Canterbury City Council announced that Swedish firm Vattenfall had won a tender to install EVCI, using power that will be sourced from British wind farms. Vattenfall and BMM Energy Solutions will install and operate 12 InCharge charging stations in a number of public car parks and street bays in the Canterbury area, funded by a £53,214 grant from OLEV and a contribution from Vattenfall/BMM.
Speaking to Highways, Ruth Goudie of Canterbury City Council explains why the council went for a concession model: 'This technology is moving very fast and we wanted the risk to be with the company, rather than with the council. Then if in five years' time this is not how you charge your car – if you charge your car through a panel on the carriageway rather than plugging it into a machine – we didn't want a whole load of redundant kit on the highway.
'So we've got written into the contract that they will be there for five years and then we can make a decision about whether we want to keep them, or whether we want to continue and extend the contract for a further period of time.'
She adds: 'There is also the maintenance, risk of collision, risk of vandalism; all of that stuff is not our problem. It is much more likely that the company will come and fix the things if they are theirs. And it is in their interest to fix them because they are getting the money from them.'
Nottingham City Council is further down the road in rolling out charging infrastructure. In November 2017 it awarded Chargemaster a £2m contract, funded by OLEV, to install and operate a mix of fast and rapid charge points in Derby, Derbyshire, Nottingham and Nottinghamshire – the self-styled D2N2 region – over three years. Mark Daly, EV chargepoint manager for Nottingham, agrees that the key issue for cash-strapped councils is passing risks and costs to a third party.
He tells Highways: 'The main reason why we chose [a concession] was because we didn't want to be in the situation that other local authorities have found themselves in, in that they had charge points installed with the capital, but had no revenue to maintain them.
It de-risks it for local authorities in times of austerity where we're trying to get best value and not keep paying out for things year after year.'
He says that in the early stages where councils procured the charge points outright: 'It got to some parts of the country where 50%-60% of the chargepoints being installed were not working because everyone was passing the buck on the costs for maintenance, which was really frustrating for EV drivers, who have gone out and purchased EVs and then all these things started breaking down and you quickly went from range anxiety to charge point anxiety. Is it going to be working when I get there?'
He adds: 'Some of the local authorities and some councillors seem to think that they want their own networks – that they'll put the charge points in the ground and they'll start making money from day one. They will do, but it's only a few pounds a day [and] you've got all that capital cost.'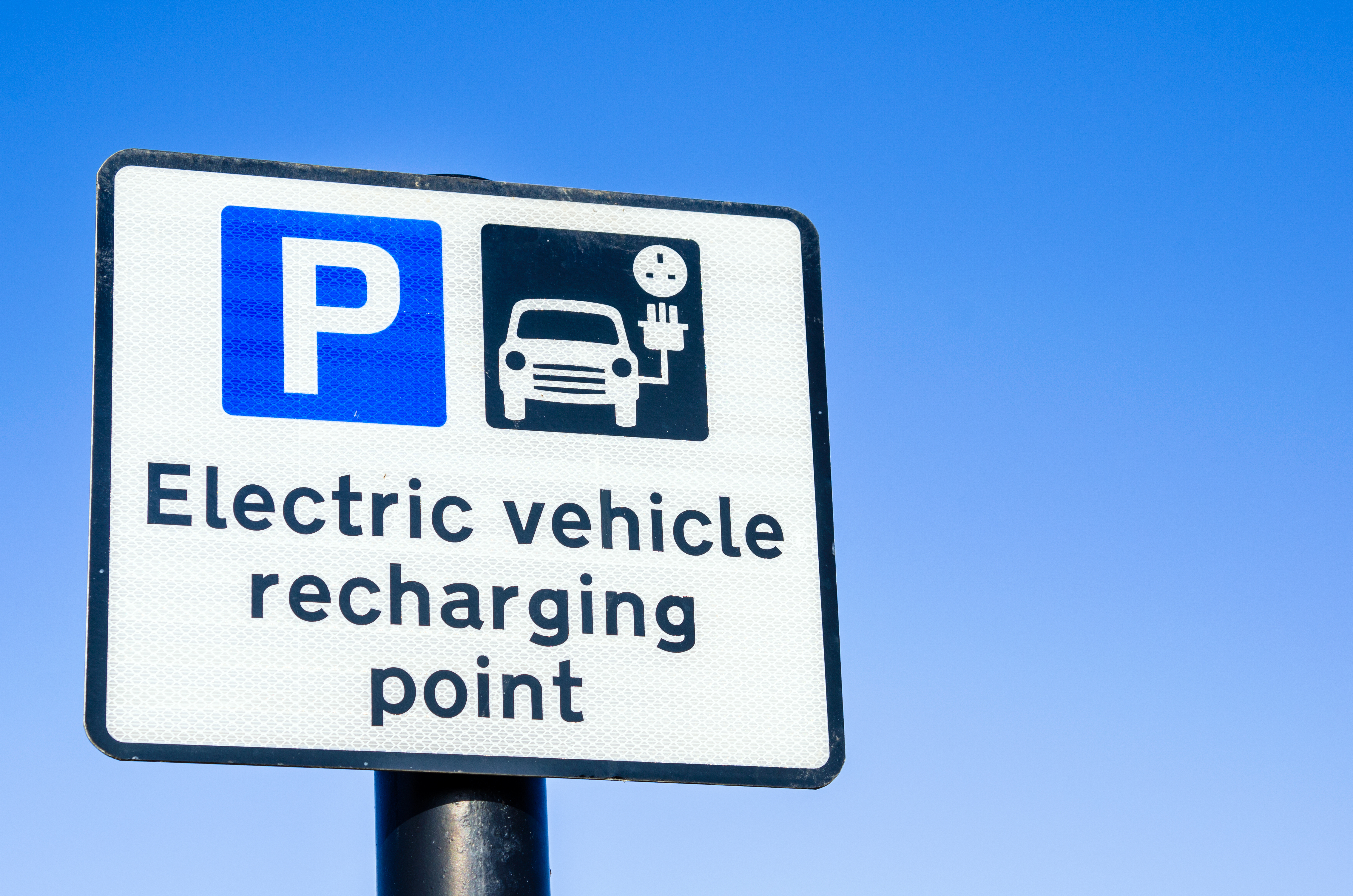 On the procurement process itself, Ms Goudie says: 'We went out to open tender to see what response we got, with a lot of emphasis on quality questions rather than price. The prices we asked for were the price of the unit, the price of installation and the reinstatement, and connection to UK Power Networks.
'The quality questions were about response time for the customer, what sort of maintenance regime, what sort of back-office functions they'd got, what price they were going to charge to the customer, what methods of payment were available, whether you had to be a member of a scheme … what were their aspirations for the future and what marketing would they do?'
Each of Canterbury's charge points covers two car parking bays. Nine are on-street, with four in Canterbury, four in Whitstable and one in Herne bay, where more roads have off-street parking.
Ms Goudie says: 'Kent CC, who are the highway authority, wouldn't let us use lampposts. They said, predominantly, it's because a lot of the lighting columns are at the back edge of the footway, so the cables would have to trail across the footway.'
An issue was also raised around separating what the county council pay for electricity for lighting and what the EV driver would pay for.
On placing the charge points around Canterbury, she explains: 'I've made traffic orders for these parking bays and I initially started off with more, but I got a lot of objections for some of them, so we've taken those proposals out for now, but we can revisit them if we get more demand in future.
'We had to choose where these things would go, make traffic orders for those particular parking bays without [always] knowing that we have people waiting to use them. They could sit there empty.'
She acknowledges that this is, again, not the council's financial risk, but added: 'Our risk is that we get loads of complaints from residents who can't park in those bays.' The other three charge points are in council-owned car parks in Canterbury. 'So we've got a bit more leeway with what we can do with those,' Ms Goudie says.
'I went out with Vattenfall/BMM. They've chosen different locations within the car park from what I would have chosen because they know more about this.'
The companies pointed out safety issues around the power supply. For instance, you cannot have it so a person can touch the car and then touch another electrical installation, like a lighting column, to create a circuit, they warned.
'So they have advised on things like that, which I had no idea about. My best expertise was writing the traffic orders.'
Mr Daly agrees that installing charge points in car parks is more straightforward: 'We've stayed away from on-street because of the street furniture issues and trip hazards with trailing cables, which politically the council were not happy with; they wanted to try and avoid street clutter. So we've tended to concentrate on local authority-owned surface car parks and park-and-ride facilities, and council-owned sites like sports and community centres.
'We've got a tram network and a bus network so, in Nottingham, we're quite unique in that you can drive your electric car into a park and ride, and get on one of our electric buses, or get on one of our electric trams – so a zero-emission journey.'
Councils who have been frontrunners in this area deserve the thanks of their colleagues.
There are a range of options and officers would be well advised to consult, not just with the market, but with other clients before making a decision.