Sajid Javid was the latest chancellor to talk of an 'infrastructure revolution', following in the footsteps of many who see infrastructure as a means to boost confidence and provide a solid foundation for economic investment.
As we find ourselves amid growing political uncertainty, it seems a good time to step back and look at how we as a sector can help make sure the economic foundations we seek to provide are as secure as possible.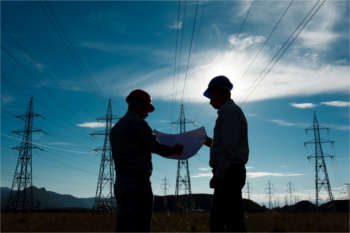 This is exactly what MACE did earlier this year with its Insights 2019 report. This groundbreaking document presented a range of new ideas, a range of issues and open-minded account of where we often go wrong.
It starts with the revelation that globally, somewhere between 70% and 80% of large infrastructure projects go over programme or budget. This could translate to a cost of around £19bn per annum to the UK taxpayer from 2030 thanks to poorly planned infrastructure projects, Mace estimates.
Its 10-point plan to avoid this is:
1. Clear outcomes – organisations and projects with a clearly and coherent stated outcome are much more likely to succeed. In the UK, the National Infrastructure Commission's remit should be expanded to include reviewing and prioritising schemes that meet the Government's national ambitions.
2. Create a Department for Growth – Bringing the relevant elements together into a coherent single government department would improve decision-making and efficiency.
3. Sensible procurement – In reality major risks always sit with the client but they pay for them twice when pushing them onto the supply chain. Contracts also need to be carefully thought through to ensure total alignment between the different parties involved and fair pain/gain and incentivisation measures.
4. Improve your forecasting – follow a Tetlock process for forecasting cost and programmes. Ensure you take into account optimism bias and planning fallacy.
5. Give consultants who forecast Brier scores – the accuracy of predictions made by private organisations across the many public sector projects should be tracked. After enough data is collected, a ranked table of organisations accuracy can then be shared right across the public sector and used in the procurement process.
6. Create an independent scrutiny panel – if your project or programme is large enough or you are a government agency with many large projects you should create a panel of industry 'heavyweights' outside normal public sector structures to challenge the project scope, timescales and costs. The London 2012 Olympics took this approach.
7. Spend more money earlier – many projects try and skimp on spending the necessary amount of money upfront to properly examine, scope and plan the scheme. By spending more money and time earlier it allows you to reduce the risks later on in the project while giving more room for innovation.
8. Quality over quantity – remember that it is the quality of the people working on the project that make the difference. Find good people and empower them to get on with delivering the outcome. This includes finding consultants and supply chain partners with the right capabilities and appropriate delivery models that capitalise on that.
9. Loosen planning constraints – if a major project needs to apply for planning now but will not be delivered for 15 years there needs to be enough flexibility in the planning to take account of evolving technology and societal trends.
10 Training academy for project 'sponsors' and leaders – it makes sense to provide high-quality practical training to current government employees to try and upskill them and enhance their skills. A particular focus should be given to the understanding of probability and risk.
Mace Q and A with Sean Gray
Following the launch of the report, Sean Gray (pictured), director of transportation, global projects and infrastructure at Mace Group Ltd, spoke to Dominic Browne about how to apply these ideas to our highways market.
1. What major highways schemes have you worked on recently and in what capacity?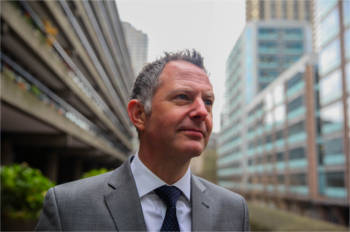 We're operating at the heart of Highways England, providing innovative ideas and approaches to solve the sector's most pressing challenges.
A number of our people have taken senior embedded roles within the organisation – right up to executive level.
Mace has played a pivotal role in the Major Projects Transformation Programme, redefining processes and introducing new technology to improve the quality and consistency of information and decision-making across major projects as a whole. Our success is illustrated by the improvement in P3M3 rating for projects at the organisation.
We have worked as Programme Delivery Partner on Highways England's Major Projects Transformation Programme. In this role, we've worked as part of a three-way joint venture, in which our project and programme control capabilities have been fundamental to designing a new way of working across the whole of Highways England.
Our role has developed from setting up the systems and processes via a Project Management Office (PMO) function into a business improvement and change role.
Cambridge to Huntingdon
In the critical formative stages, Mace provided project management and leadership to an integrated team during the planning, design and construction of the new 21-mile stretch of road between Cambridge and Huntingdon. It's the first time Highways England has used this collaborative approach and it has set a benchmark for the speed and efficiency at which schemes of this scale can be delivered.
2) What is your assessment of project bank accounts and how should contractors re-evaluate risk in the current market?
Project Bank Accounts lay solid foundations for improved supply chain relations, and we're now starting to see this concept built on, with clients and Tier One businesses responding to industry initiatives, such as Project 13, to create new contract models that offer a fairer share of the risk through increased collaboration.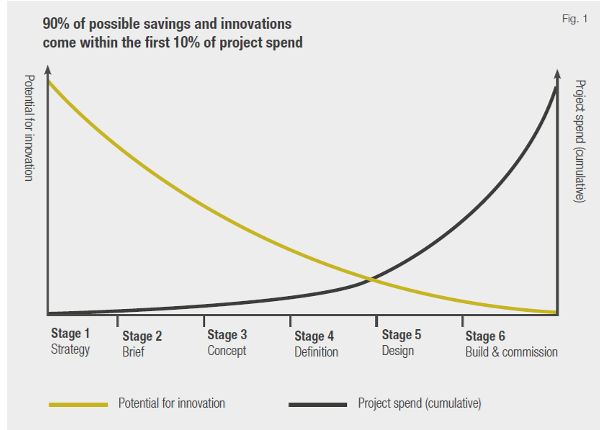 The innovation agenda also has a major role to play in addressing risk. We advocate and, where possible, implement a 'Platform Approach to Design for Manufacture and Assembly' in the highways sector. In addition to helping spread economic gain across the country through off-site manufacturing, we recognise the value this approach can offer in terms of boosted productivity and a reduction in wastage.
3) How would you sum up the culture in highways and what would you suggest needs to change?
If we look at Highways England as an example, it started out with a relatively fixed mentality, but has transitioned into a forward looking and intelligent client. Highways England is focusing on leveraging best in class systems and processes across the breadth of its portfolio, rather than managing projects as discrete entities.
The challenge going into Road Investment Strategy 2 will be joining up the thinking and ways of working across Highways England. There are significant benefits to be had by implementing end-to-end processes, cradle to grave working, clearly defined capabilities, and processes that are consistently adopted.
The alliancing model is a fantastic example of how Highways England has moved from a risk averse organisation to one fully engaged with innovation and joint working. Highways England will need to continue adapting its behaviours, moving further away from traditional, prescriptive contracting approaches, to ones that offer more freedom to suppliers.
4) In a political environment, how can we best have clarity of outcome?
More power and responsibility for the National Infrastructure Commission (NIC) is a good starting point. Setting up the NIC was an excellent idea, but it feels that, over time, the NIC's remit has been squeezed.
There's also something to be said about protecting major investment decisions from short term political whims.
5) What kind of proportion of time should be spent in the pre-planning and testing stage?
It's not so much about the amount of time needed, rather it's about having established processes, structured within a clear programme. The amount of time required will differ from project to project, but putting a consistent and coordinated approach in place at the front end supports effective management and will set a precedent for the delivery phase.
6) Your report suggests the key is computer modelling and simulation isn't that right?
Computer modelling is just another tool to help humans make better decisions, it doesn't replace them. What's more, we need people to create the models, so humans are absolutely integral to the process.
Consider that infrastructure projects inherently have an impact on the communities surrounding them. Irrespective of the modelling available to a project, the only way of reaching out to those communities, having an open dialogue, and truly understanding local views is through people, not computers.
That said, there are certain scenarios where reducing the need for human involvement can have significant benefits.
There is a clear appetite for designing works to minimise the amount of time people are placed in potentially dangerous positions. So, it's not about minimising human influence, but maximising opportunity and designing with whole life safety at the heart of the thinking.
7) You stress the importance of skilled leaders, relationships and trust. How do we avoid a stagnant sector where people will only work with those they know?
The most effective way of overcoming this is by encouraging diversity within the workforce and embedding this in the core values of individual organisations and projects. A team consisting of people with different genders, ethnicities, personal and professional backgrounds, experiences and ideas is fundamental to avoiding stagnation. Our report talks about this in the context of the construction sector being able to learn from people from the oil and gas, automotive and space exploration industries.
Some of these issues have been covered before, but concepts such as those put forward by Philip Tetlock haven't been considered by the sector. One of the main things we want to push is knowledge transfer from other industries; and we're not just talking about what rail can learn from highways. The report considers how we should be looking to organisations like NASA to draw from truly innovative and aspirational projects with entirely different goals.
The structure of a contract can also help with this, with clients and Tier 1 contractors able to serve as a 'matchmaker' between organisations that may not have previously worked together. By generating opportunities for organisations, perhaps with different cultures, to learn from each other, clients and Tier 1 contractors can drive an inclusion agenda right down the supply chain.
8) It seems managers often find it difficult to blow the whistle on something going wrong. How can we incentivise more transparency?
The solution to this isn't so much about incentivising 'whistleblowing', but more about mangers having an awareness of where things have gone wrong in the past and looking beyond their project team for guidance and answers.
It's also entirely possible that people don't always recognise when something is going or has gone wrong. Encouraging regular reviews with a focus on applying learning into the next opportunity is key to overcoming this issue.
9) What legislative or regulatory changes could help more efficient and innovative delivery?
There needs to be more clarity around the level of design detail required to obtain development consent order (DCO). The wording in the Planning Act essentially states that scheme promoters must provide designs at a level that allows the inspectors to make a decision. Of course, this is subjective and the levels of detail vary from scheme to scheme.
Where promoters opt for a higher level of detail, they can find themselves constrained further down the line. DCO could be granted a number of years before works actually begin, and it can be hard to capitalise on new materials, methodologies and technologies, which is entirely contrary to the push for innovation all major projects should be enforcing.
10) You recommend an independent scrutiny panel, as was used at London 2012. Why is this not used more and should it be mandatory?
One challenge here is the tendency for politicians to not be in post for very long. This means that good ideas, such as independent panels, lose their advocates and aren't passed on to the next big scheme. This culture can often lead to good ideas not being fully established and embedded.