The UK's export credit agency, UK Export Finance (UKEF), will provide £36.2m in guarantees and loans to support Colas in a project to upgrade roads in Gabon.
The deal helps underpin the £42m Colas (Gabon) UK infrastructure scheme and was announced by trade secretary Liz Truss.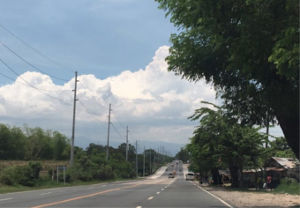 It is thought to be the export credit agency's first transaction in Francophone Africa.
Carl Fergusson, chief executive officer, Colas Limited, said UKEF's flexible finance was key to securing this contract, which will have a major impact in Gabon.
'Their support for this project and of other infrastructure projects in the region demonstrates the UK Government's commitment to growing UK trade with Africa,' he said.
UKEF has had a record year providing £6.8bn worth of backing for UK exports, supporting 47,000 UK jobs, including more than £600m in support for exports to sub-Saharan Africa.