WSP has won a £1m contract from Highways England to research how the national roads operator can better align its programmes with other national and regional transport bodies.
Over the next 12 months, the engineering and professional services consultancy will work with delivery partner Mott MacDonald in support of Highways England's Network Planning Division (NPD). The team will carry out a range of UK-wide network studies to 'develop evidence to select the right interventions'.
The Network Study Programme will cover:
studies where the NPD work in liaison with sub-national transport bodies to ensure alignment of work and collaboration
assessments of the impacts on the strategic road network of major strategic external projects such as major rail upgrades and airport expansions, and to determine what interventions are needed.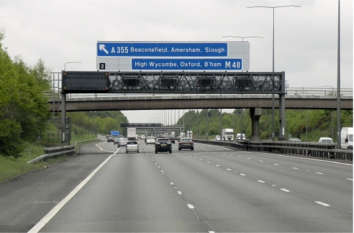 WSP has built up a strong portfolio of work in regional transport, working with several of the sub-national transport bodies on their strategies.
It now boasts a nearly 1,000-strong army of highways, environmental and transport planning teams across its northern offices in Manchester, Leeds, Newcastle.
Nasar Malik, WSP's director for this commission, said: 'This is a significant win for the business and builds on our strong track record of delivering technical studies for Highways England.'
Liz Garlinge, director of network planning at Highways England, said: 'We're pleased to welcome WSP on board to help shape the future of major roads across England. Our programme of network studies will help ensure our roads remain fit for the future.'
The contract was procured through the Highways England Specialist Professional and Technical Services (SPaTS) Framework, and is one of the first of its kind awarded by the NPD.
It is rare in that it was awarded to one supplier and includes multiple linked studies over a set time frame as opposed to each being tendered individually.
Highways England hopes this will provide a consistent approach and a more efficient way of progressing studies, WSP said.