The head of the national transport consumer watchdog has called on Highways England to do more to improve the safety of 'smart motorways', including speeding up the roll-out of stopped vehicle detection.
Anthony Smith, chief executive of Transport Focus, said that although statistics suggest that smart motorway all lane running schemes are safer that traditional motorways, the government-owned company is 'never going to win the statistics battle'.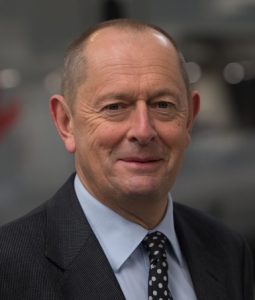 He said Highways England should be 'pushing much harder to install automatic stopped vehicle detection everywhere where you've got smart motorways'.
He added: 'I think that will give a sense that the motorway is managed. If you do break down you'll be spotted pretty instantly. The signs will change. There's a sense that it's a managed network and you're in a safe environment – in addition to more refuge areas.'
Mr Smith said Highways England should also continue to communicate what to do if they break down anywhere but particularly on a smart motorway and 'really communicating and making sure that prosecutions follow with red X issues – people driving under red Xs.'
He added: 'I think that debate will continue but Highways England has got to focus on those practical things.'
The Government is currently carrying out a review of smart motorways after recent controversies, including a number of fatalities caused by stationary vehicles being hit.
Attention has focused on the speed at which Highways England is meeting a pledge to roll out stopped vehicle detection and relatively low compliance rates for red X's, which should close lanes in the event of an incident.
Highways England's chief executive Jim O'Sullivan recently told MPs that lives would have been saved if stopped vehicle detection had been in place on every smart motorway and all lane running schemes from the start.
Mr Smith also disclosed that Transport Focus plans to press Highways England soon to make sure that signs on its network are repaired and clearly visible, with vegetation obscuring signs 'not an uncommon sight'.
He said: 'That causes safety risks; people don't know where they are going. They swerve, they get to the last minute before they can move.'