Reports suggest a final decision may be close in the ongoing disputes between Amey and Birmingham City Council over its PFI debacle.
A £300m settlement deal is on the table to help Amey extricate itself from the contract first signed in 2010. Remaining issues appear to include negotiations to ensure the council is not left with liabilities.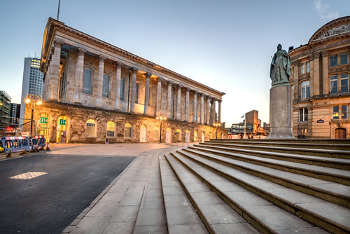 The 'divorce' has come about after a lengthy legal battle that saw Amey defeated over its interpretation of the contract, which violated the spirit of such a long-term relationship, according to the courts.
As a sign of how bitter the fight has become reports suggest an argument over two bollards has escalated in a multi-million pound dispute.
Amey failed to replace them within an hour and was hit by penalty clauses with the council escalating the fines until the work was carried out. These are now reported to total £31m for one set of bollards and £17.5m for the other.
The website Room 151 quoted Birmingham as stating: 'We understand that the offers Amey has made to the [joint venture board] have failed to reasonably recognise the works and liabilities that they propose to leave behind.
'Those offers…have also been made with unreasonably short deadlines for acceptance – in one case as short as two hours.'