The first vice president of council directors' body ADEPT gives his views on what makes successful partnerships between local authorities and suppliers.
'Do we need marriage guidance or do we need to instigate divorce proceedings?' That question was posed by a local councillor at an earlier stage of the legal dispute between Birmingham City Council and Amey. It's a question that I have (professionally) asked myself at times and the analogy is a good one.
Most local authorities have long running contracts with private sector suppliers, covering a wide range of services. The relationship between client and supplier is instrumental in determining the success or failure of a contract and when it goes wrong the outcomes are damaging for both sides.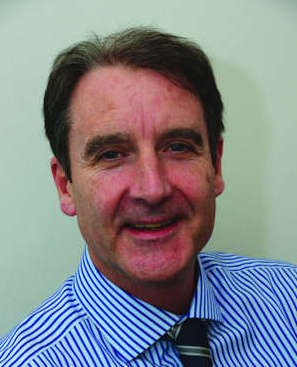 Like divorce, there is rarely a winner; if the lawyers are called in, the best to be hoped for is a clean break.
In any partnership, there is a certain amount of tension at times, and like a marriage the client-supplier relationship goes through recognisable stages. At the outset, everyone is focused on making it work, the contractual framework is established, TUPE arrangements are being managed and there are promises made on both sides.
In the urgency and pace of the first two years as teams are mobilised, any emerging issues are accepted or pushed aside to get the new structures up and running.
It is only after this honeymoon period has settled down into the day to day that any cracks begin to show, usually at the operational level. The characteristics and procedures of each partner start to be recognised and understood. It is at this point that the relationship is first tested and the future is set out.
The most common issues to emerge are around governance, as the structural framework is tested by operational reality. Differing expectations are exposed by any unexpected backlog of existing works, while risk transfer and financial implications can lead to positions becoming hardened.
If any performance related issues are followed by a withholding of contractual rewards and new constraints are imposed by conflicting pressures on council budgets, there will need to be some hard talking to resolve deepening tensions.
These conversations go beyond the operational, right up to executive directors, and much hinges here on personality and a willingness to avoid becoming entrenched. If it goes wrong at this level, the deterioration of relationships sets in, the contract is in trouble and divorce might be the better option.
Making a clean break at this point, even with the subsequent financial penalties is a brave move, but one that has to be preferable to the costs and reputational risks of ending up in court.
As with any substantial contract, no two transport services contracts are the same. Some arrangements are in the command and control mode. In these, an extensive, detailed specification is laid out and the local authority exerts a huge amount of control. It is not uncommon to see a price variation set out in these tight contracts, leading to additional costs for work undertaken outside these stringent specifications.
At the other extreme, the supplier is appointed to manage the contract, taking on the risk, deployment and the financial decisions, with the commissioning agent exerting only a light control. In this version the supplier absorbs the costs of any variance as the contract is managed and controlled by them.
The procurement period is difficult and protracted, but ultimately the intense discussions ought to establish whether the supplier and client are well matched. Being co-designed, the contract that evolves from these lengthy discussions is bespoke. Across the country each transport service contract between a local authority and supplier is different.
This is why the Birmingham decision should not be seen as setting a precedent; their contract will have been unique to them. In different circumstances, the Court of Appeal decision might have found for the contractor. Indeed, the decisions made as the case has progressed through the courts have gone both ways. And it might not yet be over as Amey still has the option of the Supreme Court.
For relationships to break down to the extent that there is no choice but to go through the legal process is a situation that no one wants to be in. It is costly, time consuming and a huge drain on resources for both sides. It can also do reputational damage.
For ADEPT, developing and maintaining positive relationships is instrumental to the success of long-term contracts, so it is vital that there is a shared understanding of the pressures faced by both sides.
Courts do not provide the best arenas for resolving issues, which should be done in arbitration and outside the courtroom wherever possible. That the partnership broke down to the extent that a negotiated settlement was not possible is deeply unpleasant for both sides.
The constrained financial landscape within which local authorities have to operate has had a profound impact on how we manage our services. But it goes beyond that.
The procurement process for transport services can take up to two years. In that time the effects of ongoing budget cuts mean that the solution proposed at the outset has radically altered by the time contract is finally awarded.
Cuts to capital and revenue budgets can both increase significantly. The only way a contractor can deliver is to understand that flexibility is an inherent part of the deal.
Our response to this need for shared understanding has been to set up the Corporate Partners Programme. By opening up a level of ADEPT membership to our major suppliers, we have created an informal arena for strategic discussions on best practice, corporate pressures and establishing common ground with learning on both sides.
We have undertaken two major research projects with our partners, on demand management and digital innovation. What has emerged is a recognition of the challenges faced by both sides and what a successful approach to resolving them looks like.
Essentially, where there is outsourced service delivery, the supplier needs to get traction on innovation to be able to manage demand and mitigate risk. From inception, the contract must have an in-built flexibility to enable changes to the business model and associated financing. This flexibility must come from the commissioning side as well as supplier.
In my own area, our suppliers recognise the financial climate in which we have to operate and work on a year-on-year affordability basis. It can create tensions, but the business model has been designed to recognise these from the outset.
Understanding the dynamics of building positive relationships is fundamental to creating an effective long-term partnership. Agreements on how to work through emerging issues must be established during the critical procurement phase and set the right tone to address future challenges. If these cannot be agreed from the beginning, then the partnership isn't going to blend.
Finding solutions and sharing knowledge on how different issues have been resolved elsewhere is one of the most useful benefits of our increasingly productive relationships with corporate partners.
Knowing what successful supplier relationships look like helps ADEPT members ensure that the essential components of flexibility and innovation are present from the outset.
ADEPT writes exclusively for Highways magazine every month. Click here to see the latest ADEPT voices article.