Contractors have called for ministers to match words with action to deliver on the 'ambitious vision' of their long-awaited £420m Construction Sector Deal.
Business department BEIS first 'announced' the deal, supported by £170m of government investment over three years through the Industrial Strategy Challenge Fund, and £250m of match funding from industry, in November 2017. At that time, officials said full details of the agreement would be published 'in the coming weeks'.
This week business secretary Greg Clark announced what his department trailed as 'an ambitious new partnership between the Government and the construction industry' at the Northern Powerhouse Summit on Thursday (5 July).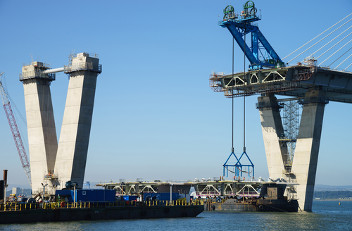 He said: 'The construction industry is fundamental to growing our economy as we build to invest in our future.
'Major infrastructure projects like HS2 and the commitment to deliver 1.5 million homes by 2022 mean that we need a construction sector that can drive innovation, delivering homes and infrastructure quicker.
Officials said the Construction Sector Deal, part of the Government's Industrial Strategy, will deliver:
£420m investment in 'bytes and mortar smart construction' - to transform construction through use of digital building design, new manufacturing technologies and offsite manufacturing helping cut the time taken to deliver new build by 50%
cheaper energy bills for families and businesses
25,000 construction apprenticeship starts and 1,000 construction T Level placements by 2020 to help give young people the skills that industry needs – with £34m to scale up training models across the country
$2.5 trillion of global exports – a globally-competitive sector targeting the growing international infrastructure market that is set to grow by 70% in the years ahead
Marie-Claude Hemming, director of external affairs for the Civil Engineering Contractors Association, said: 'The Deal sets out a vision for the future and a plan to ensure it happens. Yet, in order to ensure success we must work closely together as an industry and with local and national government, education providers, industry stakeholders and the wider public.
'If done right the Deal will transform our sector, addressing procurement challenges, developing new technologies and investing in our future skills. But it is now up to industry and Government to ensure words are met with action, to ensure our shared goal of a reformed construction sector becomes a concrete reality.'