Council place directors are preparing for a third iteration of the highways maintenance Safe Operating Procedures should social distancing guidance change.
In a message to members, ADEPT president Nigel Riglar (pictured) warned that any changes to the two-metre guidance will also have ramifications for place, 'not only in how our communities and businesses respond, but also in how we work safely'.
He revealed that ADEPT is preparing for a third iteration of the (Highways Sector Council's) highways maintenance Safe Operating Procedures.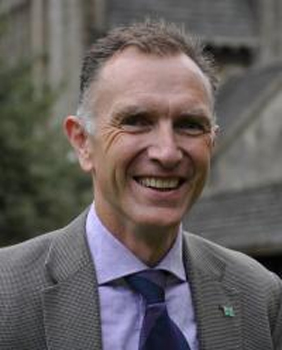 Following the re-opening of many non-essential shops, Mr Riglar said: 'We will be watching closely how the public reacts over the coming weeks to get an idea of how safe our communities feel about returning to the shops.
'It's a major concern for all place directors who need to ensure their communities feel confident and that their local economies can restart.'
The ADEPT Economic Recovery and Renewal Task Force has written to the Ministry of Housing, Communities and Local Government and the Department for Business, Energy and Industrial Strategy, highlighting the work of the group, and have included an evidence report produced by EY setting out the tools the local government sector needs to prepare for any future economic difficulties.
Mr Riglar, who is director for environment and community services at South Gloucestershire Council, said: 'The role of local authorities in the work of economic renewal and to address climate change are central to recovery from Covid-19. New growth must be clean, inclusive and sustainable, which is part of ADEPT's clear message to government.'
ADEPT also set out its proposal for a new programme of Live Labs, currently a £22.9m project funded by the Department for Transport running until November 2021 to develop new 'smart' approaches across communications, materials, energy solutions and mobility.
Mr Riglar said: 'Live Labs demonstrate the innovation, collaboration and best practice that is at the heart of ADEPT's work and the role of place directors up and down the country.'