Marie-Claude Hemming, director of external affairs at The Civil Engineering Contractors Association (CECA), discusses the sector-wide agreements needed to support net zero highways.
There are five ways to deliver zero roads, but the key is by reforming the procurement process.
Governments, their agencies and industry have all recognised the challenges of climate change and have started to act.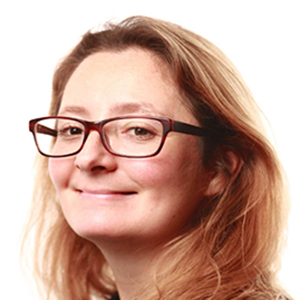 Roads form the critical backbone of our economy, so how we build and maintain them plays a key role in meeting our net zero goals.
CECA has been looking at how we can achieve net zero in the roads and highways maintenance sectors via policy change.
Our report, Building Net Zero Roads will be complemented by a practical guide for SMEs on how they can also be part of the solution, with member case studies demonstrating how industry is already striving for change.
CECA believes that in order to achieve net zero in the roads and highways maintenance sectors, one agreed net zero definition must be put in place for construction, aligned with wider global and UK definitions.
This also has to be accompanied by one agreed industry carbon calculator to ensure that we are all clear as to the exact parameters for delivery.
CECA members have long argued for procurement reform in both the public and private sectors. Now, with climate change at the forefront of all our minds, meeting net zero goals in the construction and maintenance of our roads has to be at the heart of all project procurement.
CECA looks forward to the publication of the Government's Procurement Bill this Autumn, which will seek to radically transform the procurement landscape following the UK's departure from the European Union.
A key part of the Government's proposals for reform is moving away from public sector purchase at Most Economically Advantageous Tender, to purchase at Most Advantageous Tender, meaning authorities will no longer feel they have to buy at lowest price.
CECA fully supports this move that we believe must go hand in hand with a commitment to long-term value for money and the principles of the Construction Playbook.
But in order to really make progress on delivering net zero roads via procurement, CECA members are calling on project procurers to go further by;
implementing clear definitions and weighting in tenders to address low carbon goals;
ensuring there is consistency in procurement and outcome delivery to drive quality and affordable solutions;
encouraging Early Supplier Involvement;
enforcing net zero undertakings on each contract;
and ongoing tracking of contractor performance on carbon reduction.
The operation of frameworks also offers the perfect opportunity to help us meet net zero goals. CECA welcomed the opportunity earlier in the year to input into the Cabinet Office's independent review of construction frameworks and we look forward to the review's outcome in due course.
In our view, frameworks that seek to achieve carbon reduction targets in the roads and highways maintenance sectors must have clear funded pipeline visibility and a clear demand for low carbon options; drive a collaborative culture and balance the level of risk and reward between customer and supplier.
Understanding the value of innovation is also key. CECA believes that in this case tools such as Early Supplier Involvement and Professional Services Contracts must become the norm with clients including outcome-based specifications in contracts. Many current standards do not yet support the policy drive to net zero.
They were not designed to be. In our view, there needs to be an industry-wide expansion of standards and accreditations in order to achieve this ambition.
Finally, we need to transition to change as smoothly as possible. From April 2022, construction companies will see the tax on red diesel rise to the same rate as standard fuel.
CECA believes that the impact to the construction industry of the rebate's removal could be minimised if the Government accelerated the transition away from red diesel by supporting the construction industry's commitment to genuinely lower carbon fuels.
Furthermore, most users of plant and machinery on construction sites will not be able to benefit from the Super-Deduction Allowance, announced by the chancellor in the March Budget.
This is because the eligibility criteria for the super-deduction allowance has not yet been extended to include leasing and short-term hire.
CECA is calling for an urgent review of the Super-Deduction Allowance to ensure the benefit is available to all UK contractors so we can all move towards more sustainable plant and machinery options.
Building Net Zero Roads was published earlier this month with our net zero guide for SMEs coming out soon.
I hope that these documents will be shared far and wide, so we can all work together to deliver the world-class, sustainable roads infrastructure our country so desperately needs.