A senior figure in the sector has called for a cull of English highway authorities to complement greater long-term certainty over the funding of local roads.
Appearing at the Commons Transport Committee inquiry into the funding and governance of local roads, Matthew Lugg, president of the Chartered Institution of Highways and Transportation (CIHT), said: 'If you had a blank sheet of paper, you would not manage roads in this country in the way we have done.'
He added: 'We have 152 [some say 153] different entities managing the road network. If we are to get more money, we want to make sure that we make the best use of it and spend it effectively. We need to think about what is the optimum size of a highway authority in terms of its ability to attract investment and get the skills, resources and infrastructure to manage road networks.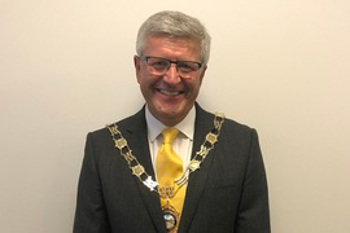 'It is not just about the money; it is about the governance as well.'
Mr Lugg, who is also carrying out a CIHT review of local highways maintenance, cited the example of Greater Manchester, which has 10 separate highway authorities, despite having a combined authority. 'Why could that not be the highway authority for all those districts,' he asked.
Asked by committee chair Lilian Greenwood MP whether such a change needs to be mandated, or whether instead greater collaboration could be encouraged, Mr Lugg said: 'It would have to be mandated, in my view.'
He explained: 'It would be nice if authorities could take it on board and reorganise themselves, as we are seeing with devolution around unitary authorities, for example, but some of it would be like turkeys [voting] for Christmas, and whether they really want to let that happen.'
Mr Lugg also noted that the sector is still waiting for a Government announcement confirming which roads would be on the new major road network (MRN), 'which they said would be in early autumn, and we are nearly in winter, albeit that it was good to hear in the Budget that there would be about £3.5bn in the new network'.
He said: 'We are still not clear what the new network is, so the sooner we have that certainty, the better.'
Mr Lugg added: 'What do we hear for local roads? Absolutely nothing. There seems to be a real inequity between the money going into major roads and strategic roads, and nothing for local roads. We think that the Government need to think about a long-term investment approach for local roads.'
Darren Shirley, chief executive of Campaign for Better Transport, told MPs that in their approach to the MRN, ministers 'seem to be explicitly excluding maintenance of the roads'.
He said: 'I think that is a mistake. There is a clear issue with our roads that the funding could be used to tackle. The Government, by excluding that, are creating an even bigger problem by expanding or growing our major road network with that funding without dealing with the backlog of repairs or the ongoing proactive maintenance issue.'
Mr Shirley called for some of the £28.8bn in the National Roads Fund to be diverted towards local road maintenance. He said: 'New roads that are built or expanded have to be maintained as well. If we do not have the budget for existing roads, why are we adding to the problem?
'Why are we putting more burden on local authorities and other road bodies to manage that? It makes no sense.'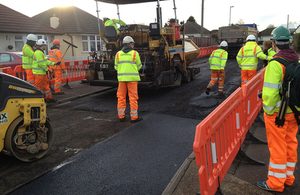 Mr Lugg also criticised the lack of a strategic approach from the Department for Transport (DfT), including having insufficient data on the condition of the local road network, despite being its prime funder.
He said: 'If it does not know what level of investment to make for the outcome it wants to achieve, it is working in the dark.'
He described the Budget announcement of an extra £420m for councils in 2018/19 as 'shutting the barn door after the horse has bolted', adding: 'Even more ironic, my understanding is that the money has to be spent by the end of March, so it has to be spent at the worst time of year for doing maintenance on the road network.'
Mark Stevens, assistant director operational highways at Suffolk County Council, described the DfT's approach of often requiring councils to bid for various funding streams as 'completely inefficient'.
He said: 'Most of the time when bidding opportunities come along, they are oversubscribed three, to three and a half or four times. An awful lot of wasted effort goes in from local authorities and they get nothing out of it.'
Mr Lugg told MPs: 'There definitely needs to be a different way of funding local roads because the current funding model is broken.'
He pointed to what he saw as the successful use by some councils of private finance initiative (PFI) models: 'Authorities that have PFI have roads in good condition and do not have the same problems that other local authorities do, because they have certainty of funding and can undertake good strategic asset management, and they can make sure that they make the investment at the right time and keep the roads serviceable over a longer period. Where you have clarity of funding over the long term, you can really do things.'
Asked what timescale was needed, Mr Lugg said: 'I think you are talking 10 to 25 years. It is a long-term horizon; if you want to bring the roads up to standard, you need longer term certainty of funding.
Invited to suggest other models that would provide this long-term certainty, Mr Lugg said: 'Could we look at fuel duty hypothecation? Are there other ways we could look at, such as user pays?'
He also suggested that the Highways Act 1980 might need to be updated, adding: 'Perhaps we need to review that and look at what needs to be maintained at public expense and what might be managed in a different way.'