Birmingham and Greater Manchester are progressing plans to introduce clean air zones (CAZ) despite hopes that the pandemic might cut levels of pollution from traffic.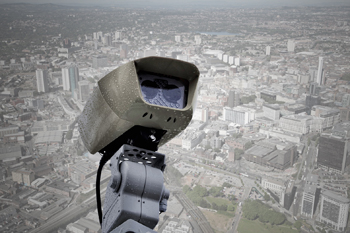 In Birmingham, Siemens Mobility has completed the installation of all 67 monitoring and enforcement cameras for the city council's CAZ, which is scheduled to go live on 1 June 2021.
It said its Sicore II automatic number plate recognition (ANPR) cameras are at the heart of the scheme and installed at locations across the city centre.
The company's managing director intelligent traffic systems, Wilke Reints, said: 'Although air quality in our towns and cities improved dramatically during the first national lockdown, since restrictions began to ease in May, we have seen a steady increase in the number of vehicles on our roads and a corresponding reduction in air quality levels. Most cities are now reporting air quality levels at least comparable to, if not worse than, pre-lockdown levels.
'As a result, local authorities such as Birmingham are forging ahead with clean air zone plans to drive improvements in local air quality and deliver wide-ranging environmental and health benefits.'
Siemens said that in December it met a key project milestone by handing over the minimum viable product (MVP) version of the system to the council. It described the MVP system as 'essentially a Beta version of the final CAZ solution' that enables the council to carry out thorough testing in advance of implementation.
Birmingham's Class D CAZ includes buses, coaches, taxis, private hire vehicles, light and heavy goods vehicles and cars, depending on their emissions, and will cover all the major routes within the Middleway Ring Road but not the Middleway itself.
Cllr Waseem Zaffar said: 'Birmingham remains committed to launching the Government mandated Clean Air Zone on 1 June 2021. Poor air quality remains a public health risk and a Clean Air Zone provides the city with an effective tool for tackling this issue in the shortest possible time.
'We are pleased with the work our partners at Siemens Mobility has done to develop the technology that will enable the zone to operate. This plays a huge part in the preparation for Birmingham's Clean Air Zone. I would urge drivers who come into the city to ensure they are aware of all of the changes and support on offer by visiting the Brum Breathes website.'

Greater Manchester Combined Authority (GMCA) confirmed that a CAZ covering the whole city region will be put before its constituent councils 'as soon as possible, and by summer 2021', with the zone expected to launch in spring 2022.
The 10 local authorities are under direction from central government to introduce a category C charging CAZ – including commercial and passenger vehicles but not private vehicles – to secure compliance with legal limits on nitrogen dioxide (NO2) 'in the shortest possible time, and by 2024 at the latest'.
In the face of local opposition, the GMCA highlighted comments by environment minister Rebecca Pow in December that 'only the most polluting older vehicles are charged in a Clean Air Zone, and it is not a congestion charge'.
Green city-region lead Cllr Andrew Western said: 'Poor air quality affects us all but particularly the most vulnerable members of our society, and we must act to clean up the air we all breathe.
'We did see brief, short-term improvements in air quality due to the pandemic, but as the economy opened again in the second half of 2020, road traffic levels grew quickly, almost reaching pre-pandemic levels by late 2020. Coupled with this, the economic uncertainty led to a significant reduction in the purchase of newer, cleaner vehicles.
'So analysis has shown that the pandemic won't lead to a big enough long-term reduction in harmful nitrogen dioxide air pollution on our local roads to meet legal limits without a Clean Air Zone.'
The GMCA said the 2022 implementation date was to meet the timescale for compliance with legal limits for NO2.
'As a result, some necessary preparatory work for the Zone has already started, including recruitment and procurement of services, including delivering ANPR cameras, back office systems, without a risk of the consultation outcome being pre-judged.'
In October, Leeds City Council said it would scrap its CAZ plans after businesses switched to cleaner vehicles in anticipation.