Following our reporting on Project 13 (P13) earlier this month, Dave Beddell, Europe sector leader for Highways at AECOM, surveys the landscape and discusses the importance of greater collaboration and new forms of working in the infrastructure sector.
As industry seeks to bridge the infrastructure gap, delivery of many critical assets is still falling short. Organisations from across the spectrum of clients and supply chain are in agreement that the current operating model requires urgent review to ensure it is fit-for-purpose for what is an unprecedented period of investment.
Frequent failure to hit targets for cost, schedule and output have made infrastructure and construction poor performers in today's economic landscape. In response, the Institution of Civil Engineers (ICE) recently launched P13 (see Highways June), with the intention of tackling this issue. Drawing heavily on the experience of regulated utilities in delivering both projects and programmes, P13 aims to overcome the series of disparate relationships between owners and suppliers that have a direct effect on both productivity and performance.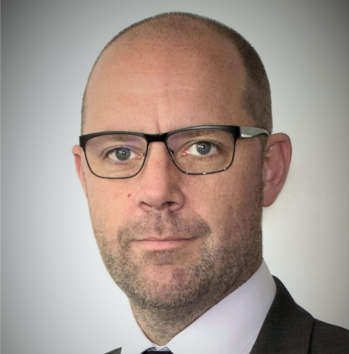 The recommendations of P13 focus primarily on behavioural and cultural change, with collaboration and enterprise being at the heart of its ethos.
This encourages a move away from the procurement of infrastructure as a series of individual schemes each procured independently. It promotes the creation of organisations that integrate the core functions of infrastructure owners with the capabilities of their advisors and suppliers. These organisations will seek to deliver the owners' outcomes through the management of a shared enterprise that can evolve over time from a simple collaboration into a high performing enterprise.
Underlining this sentiment is AECOM's recently published Future of Infrastructure report, which found that there is a clear desire among infrastructure organisations for better collaboration and problem sharing. This includes a desire to work with other stakeholders, to learn from the industry's successes and failures, and to take inspiration from elsewhere. In fact, 72% of those interviewed feel that most projects are a long way from achieving seamless integration and this must change sooner rather than later. As an industry, are we doing enough through delivery processes to ensure we meet customer needs and provide value for money? The short answer is no and we think a different, more collaborative approach, supported by the application of innovative digital tools could be the key.
A move towards improved collaboration has certainly been a long time coming. After all, collaboration has been a watchword in the construction industry ever since the 1990s, when two government reports (Constructing the Team, led by Sir Michael Latham and Rethinking Construction, led by Sir John Egan) called for an end to the confrontational stance between clients and their contractors. However, that was nearly three decades ago – have we really progressed from that? While progress has been slow in some industries, other infrastructure operators have benefited from this approach, the water industry's Asset Management Plan (AMP) frameworks being the pre-eminent example.
A decade ago, the West Coast Route Modernisation, Europe's largest wholesale rail renewal scheme, was an attempt to introduce a more joined-up approach. However there was debate over whether the project provided value for money and this meant that interest in new ways of working suffered somewhat. Yet interest in the idea of collaboration has become more mainstream in recent years, partly driven by Sir Roy McNulty's 'value for money' report in 2011 (Realising the Potential of GB Rail). The report called for greater efficiency, and links to the public sector's wider appetite for lean working.
AECOM's involvement in partnerships such as the Midlands Highways Alliance (MHA) has provided insights into how effective the alliance model can be in the highways sector. Formed in 2007, the MHA was the first partnership of its kind in the UK. The alliance has created opportunities for local authorities to collaborate in order to reduce costs and generate efficiency improvements in the delivery of highway services, as well as share best practices.
For major infrastructure providers and network operators, contracting models that offer joint responsibility for performance between the client, contractor, design consultant and supply chain, along with shared risk and reward, are seen to offer a better deal. But it's important to remember that these are long-term improvement projects, not quick fixes.
Building trust is a crucial part of establishing that momentum, and this can take time when bringing several organisations together. Success is hugely dependant on behaviours, so team members need to be chosen wisely. For example, some contractors may feel uncomfortable sitting side-by-side with a designer, where the ability to influence outputs through a more conventional hierarchical relationship is diluted. Team members may well have a part to play for the next 10 years. Once established, collaboration must be built into the operating model. We're all incentivised to get better, and this drives behaviours. No individual partner can improve at the cost of another. It has to be a win for all.
The positive behaviours engendered by the alliance approach can help the whole industry work more efficiently. In fact, understanding one another's needs is a key cornerstone of effective collaboration. The contractual relationship alone will not drive the desired outputs if the behaviours are fundamentally misaligned or skewed too heavily in one direction. Positivity can bring its own challenges too. It's typical during the early stages that things may not always be working efficiently because the partners are trying hard to avoid conflict. Teams have to be mature enough to have the difficult conversations. Rigorous processes are crucial. Robust document control and change management, with regular reporting and sensible, stretch key performance indicators are all essential. These provide evidence of decision making and provide clarity about progress.
Governance is a key focus of P13, which encourages the need to establish systems of governance that can maximise value to customers and stakeholders rather than minimise initial capital costs. Integrated, co-located teams mean that assurance and checking has to be tightly run, particularly when it comes to signatory authorities for critical engineering designs. Impartiality has to be maintained and the right people need to be in the right roles.
This poses the question - can governance ever be a problem? After all, alliance managers are servants of two masters — their client and their own parent organisation. Where the alliance is working well, this is not an issue. Efficiencies must be delivered year-on-year, but for many organisations, this long-term commitment is good. The cost of entry, however, can be high. The bidding process can take 12 months, with extensive documentation, interviews and workshops. That's a lot of overhead to absorb. But the benefits of being a part of the alliance are worth it.
Equally important is establishing a shared understanding of how digital technologies will transform organisations managing infrastructure networks, which was encouraged in P13. A consistent and appropriate digital thread of information that ensures asset data is passed between the phases of the project life cycle will be key. In addition, enhanced and automated value engineering will be required to create a more buildable and operable asset. Virtual reality is a prime example. It has the potential to merge separate delivery phases by offering an interactive and easily accessible digital design model – saving both time and costs. Digital engineering techniques - including automated design tools and the use of asset intelligence and machine learning – will replace repetitive manual tasks and can provide a more consistent and reliable outcome. These enable new techniques such as modular construction and the use of robotics.
Looking ahead, a number of regional alliances from both the highways and rail sectors around the UK could each be given a volume of projects to develop and deliver, bringing certainty to the supply chain and predictable, value-for-money completion for clients. After all, it is a situation that's good for everyone — with the customers of these essential transportation networks the ultimate winners, benefiting from an efficient, well-maintained infrastructure.