After a year of lockdowns, Rachel O'Donnell, director at AECOM, looks to the road ahead and suggests authorities should consider bold options for modal shift.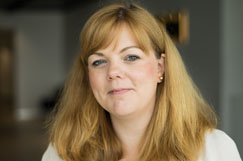 One year ago, the UK was plunged into its first national lockdown. The Government's 'stay at home' order led to a sudden drop in traffic levels across the country as businesses instructed their employees to work from home.
With the Government's lockdown exit plan now providing a road map back to normality, has the pandemic sparked the start of a widespread modal shift away from traditional travel choices, or will commuters revert to their cars when towns and cities open again?
The biggest challenge to making a meaningful modal shift is behavioural change. With many people still nervous about public transport due to the pandemic, there is a real risk that there will be even more cars on the road post-lockdown. An important short-term challenge will be to build back confidence in public transport options, using public health messaging to reassure commuters that travel is safe.
The pandemic has encouraged a sharp uptake in leisure cycling, with the Bicycle Association reporting huge growth in cycling industry sales since the first lockdown. Capitalising on this trend could represent the first steps to changing how transport infrastructure is designed, delivered and operated, as well as how available road space is used in the future.
The next hurdle will be persuading people to stay on their bikes for the daily commute. It remains inherently difficult for people to make the ultimate switch from car to bike. Encouraging uptake of active travel choices requires the provision of safe cycle routes, as well as easy connectivity with other transport modes. Bold moves that make routes unfriendly for cars will ultimately be the key to triggering far-reaching modal shifts.
Many car journeys are avoidable. Short two or three-mile trips could easily be undertaken by cycling or walking. But coaxing people away from their cars for these distances, often the last portion of their commute requires convenient connections.
If active travel is not plausible for an entire commuting journey, routes will need to be co-ordinated and joined up with other transport modes to encourage uptake.
Take Manchester for instance. The M60 is only a 20-minute road journey from the city centre, a distance easily achievable by bike or public transport. More local filter points that connect commuters to active travel or bus and tram routes would deliver a convincing alternative to the car and help avoid onerous city centre traffic jams.
The Government's Emergency Active Travel Fund provided extra cash for local authorities to support the introduction of projects for the pandemic, resulting in lots of temporary active travel schemes cropping up in cities across the UK.
The success of these hastily implemented emergency active travel schemes differs hugely. While many have already disappeared, those still operational adopt good design principles and, importantly, improve provisions.
Others have enabled authorities to trial ideas that will help build business cases for the longer- term. In some areas, for example, the Emergency Active Travel Fund has been used to trial infrastructure on roads already identified as routes for future investment, enabling the acceleration of existing active travel plans.
Successful active travel routes possess good quality surfaces, lighting and other security measures. They also provide proper separation from vehicles, which was lacking in some of the less effective emergency provisions during lockdown. Diverting active travel journeys away from existing roads and towards segregated routes is the ideal solution long-term.
Equally, reducing road traffic should be about reallocating road space, not improving journey times for motorists.
The knock-on effect of better active travel and reducing road traffic could go a long way towards cities meeting their ambitious air quality and carbon reduction targets.
However, any substantial reduction in emissions from cars will likely require a significant modal shift across the entire day, indicating the need for large-scale changes.
The emergency active travel programme has proved that effective infrastructure can be delivered quickly if there is backing for a scheme. Key to the success of active travel measures is proper consultation. Given the upturn in cycling over the past year, authorities could see a larger audience now willing to engage with the process.
More and more people recognise the wider benefits of active travel, including health and wellbeing. The pandemic has the potential to stimulate behavioural change on a scale not seen before. And with bolstered central government support for active travel, authorities have an opportunity to take advantage of lockdown trends.
There may be no better time to make bold decisions about active travel infrastructure to strongly discourage car use in towns and cities.