The Department of Transport DfT) has met survey companies and is looking to establish a new road condition survey regime for the 2022-23 financial year, Highways understands.
Officials are also preparing for a multi-year roads funding settlement from 2022-2023, potentially for five years, and have around six months to make the case to Treasury for long term funding.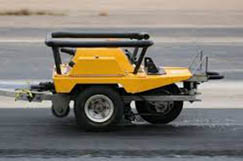 The news comes after the DfT launched its Road Condition Review in 2019.
It sent out a questionnaire to local highway authorites asking for input on whether councils should be allowed 'to determine what technology they wish to deploy depending on their own needs and priorities and whether we should be collecting more highway asset infrastructure condition data'.
Currently the surface condition of local 'A', 'B' and 'C' roads in England is measured using SCANNER (Surface Condition Assessment for the National Network of Roads) technology, adapted from the TRACS (TRAffic-speed Condition Survey) technology that is used to measure surface condition of Highways England managed roads.
There is no requirement to monitor unclassified roads, which make up a significant proportion of the local network.
The DfT has pointed out that other technologies are starting to emerge, including camera imaging systems connected to AI or machine learning software that can identify defects.
Previously officials suggested that the new regime could embrace a 'fence-to-fence' survey to include every asset in the roadscape and the DfT is currently liasing with the Footways and Cycleways Management Group to see how footways and cycleways can also be included in the review. It is also considering broader aspects including drainage assets.
The implementation of any new regime was delayed by COVID and the transition to any new arrangements is still under discussion, members of the UK Roads Board have been told.