The 'standard' Highways Maintenance Incentive Fund self-assessment questionnaire will shortly be sent out to English local highways authorities outside of London for 2021-2022, the Department for Transport (DfT) has confirmed.
Industry sources have suggested the questionaire and process will remain largely unchanged this year as the COVID crisis had interrupted plans for a review.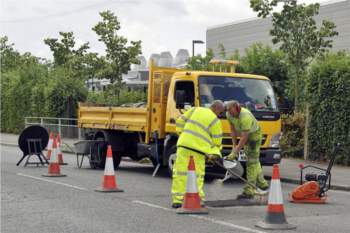 DfT officials have stayed tight-lipped on the future plans for the Incentive Fund, which was due to be updated as it came to the end of its initial run - worth £578m from 2015/16 to 2020/2021.
However, the department did confirm to Highways that it was trialling non-scoring questions concerning sustainability in this year's survey.
Highways understands these questions have been provided in partnership with the UKRLG/ADEPT asset management board.
The department also declined to confirm the total size of the funding pot for this year. For 2020/2021 the Incentive Fund was worth a total £151m.
Local highways authorities will be given time to respond before the end of the year, the DfT said, and then the department will confirm final funding allocations for 2021/22.
While it cannot be assumed the sustainability questions will be included in the expected update to the questionnaire for 2022, with environmental issues rising up the agenda and the questions supplementing this year's questionnaire, it is likely that this is under serious consideration by DfT officials.
The DfT also declined to comment on the percentage councils in each of the three Bands would recieve (for 2020/21 councils in Band 1 received none of their potential share, while councils in Band 2 only recieved 30%; Band 3 received 100%).
It is unclear what will happen to councils that had previously been gifted Band 3 status, and therefore all the cash, under city deal processes for the first funding prgramme.