If you thought the strategic road network (SRN) was the only star of the highways show, think again. Council directors' body ADEPT has made a convincing case that the SRN could be about to be upstaged.
Following Jim O'Sullivan in the opening session of Traffex 2019, ADEPT president Neil Gibson (pictured) outlined a strategic programme just as innovative and transformative as Highways England's, including efforts to change how the sector does business.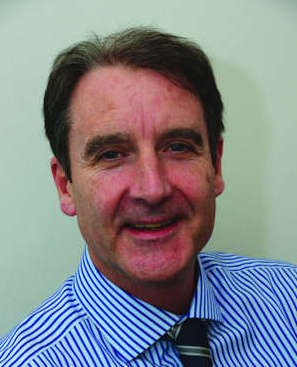 'We need a new business model designed to change behaviour, with a different leadership style that can handle innovation across the sector,' Mr Gibson said.
'We think there is an opportunity for a highways sector deal as we saw in rail recently – initial conversations with [transport minister] Jesse Norman suggest the door is open for that dialogue and we are keen to push that open door.
'We are determined to work with our commercial colleagues in HTMA (Highways Term Maintenance Association) to test this out over the coming months and hopefully we will be able to make some announcement on this later on in the year.'
ADEPT itself is certainly doing its part to innovate and while the financial numbers might not be as large as Highways England, the approach is perhaps more agile.
Its work includes just under £23m from the Department for Transport, for its Live Labs schemes announced earlier this year, which include trials of solar power generation from footways and recycled plastic/composite columns to mount lighting sensors as well as 5G antenna.
'Our dream is to get what works scaled-up and made business as usual as quickly as possible in the sector. If it doesn't work we will let people know, don't bother.'
This kind of try and fast fail approach is more associated with Silicon Valley than local authorities and exemplifies a new boldness in ADEPT's attitude.
'At a local authority level we are not great at data capture. Generally, it's not kept in standard places and not used to boost understandings and analytics,' Mr Gibson conceded before outlining ADEPT's plans to tackle this.
'We have had several conversations with sub-national transport bodies. We are in dialogue with two or three about how we can adapt data for their uses, almost as cloud solutions for local authorities.
'Local authorities can perhaps place their data in bigger data sets and get the analytics – like a Russian doll principle. Highways England collects data nationally, regional bodies act as big data collecting hubs and local authorities work inside that in a cost-efficient way.'
Again, more announcements on how this will develop could come later in the year.
As ADEPT would say, watch this place.