Gloucestershire County Council has shortlisted three bidders to go through to the next stage of its procurement exercise for a term maintenance contract that could be worth up to £430m over 11 years.
It follows the council's decision last year to split the main aspects of maintaining its 3,000-mile road network in to three contracts, once its five-year contract with Amey has finished.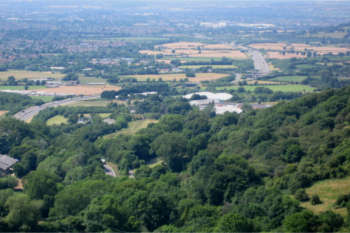 The council said it plans to spend £150m on the county's roads over five years and that this new approach is designed to maximise the impact of this money.
The first contract with Tarmac, lasting for two years and valued at £30m, started in April this year and includes large resurfacing schemes.
The second contract – the term maintenance contract (TMC) – includes works like managing the upkeep of gullies, winter gritting and snow clearing, repairing damage to the road and cutting back verges and grass.
A tender notice published in December valued the TMC at between £245m and £430m based on predicted budgets over both the initial seven-year term of the contract and two possible optional terms two-year extensions.
Following an evaluation of five submissions, the council said it will now work with three bidders - Alun Griffiths, Ringway and Skanska - to agree a final set of tender documents. They will then have time to adjust their bids before the end of July.
Final evaluations will take place in August with the contract likely to be awarded in September. A six-month mobilisation process will then begin with the new provider before the new contract starts in April 2019.
Cllr Vernon Smith, cabinet member for highways, said: 'We've been working hard to put in place this new way of working. I'm confident this approach will make sure that we will make the most of the council's five-year £150m investment and deliver value for money.
'I'm really pleased that we are on track to award the term maintenance contract in September so we can then hit the ground running next April.
'I also want to place on record my thanks to all the bidders for their interest in working with us and the hard work they put in to preparing their bids.'
Later this year the council will hold a tender exercise that will look at proposals for delivering specialist projects.