Two key figures in the highway maintenance industry have said the Budget announcement of a £420m cash boost for councils should lead to a significant long-term increase in funding for local roads.
Rick Green, chairman of the Asphalt Industry Alliance (AIA), said the extra cash would go some way towards tackling the annual shortfall in local authority maintenance budgets, but that it 'remains significantly less than the £1.5bn extra a year we believe is needed to bring local roads up to target conditions so that they can be maintained in a cost-effective way in the future'.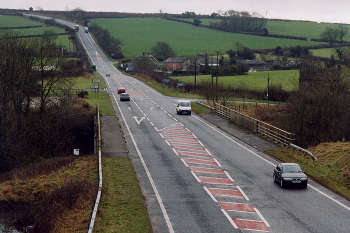 He said: 'Whilst the announcement recognises the important role local roads play in supporting the economy and keeping communities connected, it is not enough to stop the ongoing decline of the local road network caused as a result of years of underfunding. Hopefully, it is a welcome first step towards sustained annual increases in local road maintenance funding.'
This year the AIA's annual ALARM survey reported that the total annual local authority budget shortfall in England and Wales was £555.7m.
The ALARM survey also found that local authorities need £9.3bn to bring the network up to scratch However, the AIA pointed out that the work needed cannot be carried out at the same time and that parts of the network will continue to deteriorate in the meantime, which is why it argues that a sustained 10-year period of additional £1.5bn investment annually is needed.
George Lee, chief executive of Highways Term Maintenance Association, said: 'This acceptance, by the chancellor, of the importance of local roads maintenance should provide impetus for a solid case for further investment at the Comprehensive Spending Review next year.
'However, it is vital that the highways maintenance industry pulls together and works with our public sector partners to produce a solid case for significantly enhanced investment in the maintenance of our local roads at that Comprehensive Spending Review.'
He added: 'The work delivered by the highways maintenance sector drives productivity in every other sector of the UK economy and should be seen, not merely as expenditure but, as investment that supports the future of public and private services and the future prosperity of the UK economy.'