Dr Claire Williams, technical director, human sciences, intelligent mobility and smart technology at Atkins, looks at the Government's response to COVID and finds three behavioural and human factors lessons we can apply to highways.
As the 'behaviour person' in the room, I have been asked more than once - what would a human do? While it leaves me feeling a little like the only human in the room, it comes from a good place. It demonstrates that my engineering and design colleagues are thinking about the people who will use their designs.
'Now that we have designed this [junction, check-in system, station…] can you help us predict how people will behave in response to it? Will they behave as we mean them to?'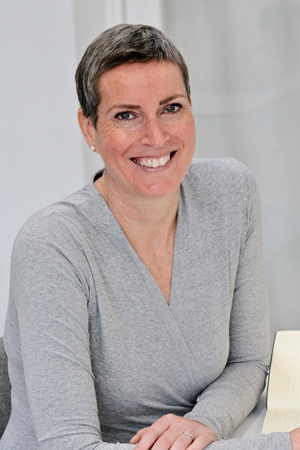 During the last nine months of the global pandemic, these questions, or some very like them, will have been asked in government offices the world over. As nations grapple with managing COVID-19 and its impacts, they have issued guidance and regulations to their citizens, creating systems to manage where to be; who to see; how to travel; and even what to wear.
The goals of the guidance – supporting health and safety, invigorating economic growth and sustaining the environment – are versions of the Triple Bottom Line' we would recognise as important in our own transportation work.
As such, I believe there are behavioural and human factors lessons we can learn from government activity in response to COVID, which we can apply to our work on highways.
Supporting health and safety
Though there are many lessons we can draw from the health and safety advice issued during COVID-19, I'd like to highlight three in particular.
Lesson 1: Say what you mean
Stay alert, control the virus, save lives
While this message from the UK Government had the advantage of being 'punchy', if we're honest, it's hard to know what it's telling us to do.
I want to save lives, but what am I alert to and how do I stay alert? How can I control the virus and save lives?
Stay home, protect the NHS, save lives
How much more helpful is this advice? A simple, direct instruction - I know what I have to do. Stay home. This is how I protect the NHS and save lives.

How might we use this principle in our highways work? In the instructions we give; the signs we write; the systems we design? We can better influence 'what a human would do' if we move from the conceptual to the concrete; from the general to the specific; and if we provide a clear call to action.
Lesson 2 – Consider unintended consequences
The 'stay home' instruction worked. It did protect the NHS and did save lives as the number of COVID-19 cases reduced to manageable levels.
However, that came at a horrifying and unintended cost to vulnerable children and adults (mostly women), whose homes were not places of refuge, but rather places of violence, abuse and neglect.
Calls to domestic violence charities and emergency services from these vulnerable groups went up by between 25% and 80%, depending on how the figures are reported.
While I hope the systems and services we work on are less likely to have such distressing unintended consequences, they nevertheless do afford the opportunity to be used in ways we never meant. For example,
Emergency Areas on smart motorways being used mostly for non-emergencies; car share apps with the potential to allow hackers to take control of the car.
Systems thinking tools, like Snappy Systems, can help us to take the time to consider what the unintended consequences might be (sinister systems) and improve our designs in light of them. In many instances we really can guess 'what a human would do'.
Government ambition to 'Build Back Better'
As well as securing our health and safety during this pandemic, nations are taking the opportunity to examine the impact that growth has had on the world's resources. There is, it would seem, the chance for a fundamental 're-set' to launch the economic recovery on a new trajectory – a 'green recovery'.
There are myriad initiatives already underway, which are part of this ambition from pop-up cycle lanes to EV charging points to incentives for EV purchases. And while I think in many instances we can know (or guess) what a human would do, we can't always know. This is particularly true with the complexity of the different interacting systems that make up the transportation landscape.
Lesson 3 – adaptive thinking
My third and final lesson from the Government's response is that we need to be adaptive in our thinking. Within reason, and with sound risk management in place, we sometimes need to 'have a go' and see what happens. The acceleration of the e-scooter trials in the UK from 2021 to June of this year is a case in point. Some of those trials have already been paused in order to learn and adapt from the early feedback.
In conclusion
Let's use behavioural science and human factors approaches where we do have the knowledge to know what a human would do: to make it easy to do the right thing; and to think through the unintended but knowable consequences. And where we don't know what a human would do - let's find out quickly and safely and adapt.